About Newton County 4-H
Purdue Extension is a service tailored to meet the needs of Indiana, needs we know firsthand. Our educators, specialists, and volunteers live and work in all 92 Indiana counties. We provide the link between Land Grant research and Indiana citizens. In doing that we provide practical solutions to local issues. We provide information and expertise that's available in the form you want, when you want it. That's Purdue Extension, Indiana's home team advantage.
 
Contact Us
Mercedes Brunton
4-H Youth Development Extension Educator
brunton@purdue.edu
4117 South 240 West, Suite 600
Morocco, IN 47963
(219) 285-8620 X 2801
4-H Camp
This camp is available to 4-H members in grades 3-6 who are enrolled in 4-H in one of the following counties: White, Howard, Pulaski, Cass, Clinton, Carroll, Miami, Tippecanoe, or Newton. This 3 day, 2 night camp brings together nearly 250 youth to learn and make new friends. Some of the activities kids will participate in at camp include hiking, archery, crafts, nature, foods, sports, rock climbing, swimming, and so much more!
Find out more!
2023 4-H Scholarships
Click here to learn more about that 4-H scholarships available to you! You will find Indiana 4-H Foundation Scholarships and Newton County 4-H Scholarships.
FIND OUT MORE!
2023 Periscope
2023 Periscope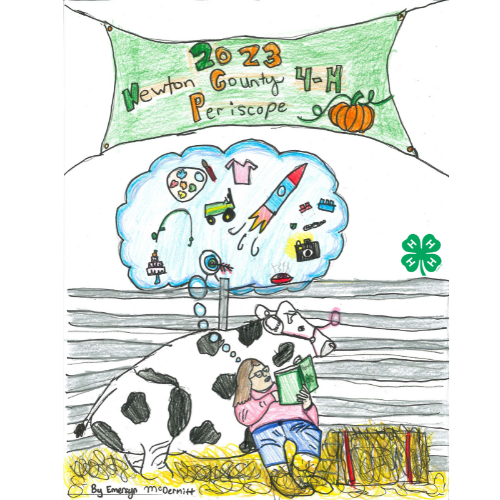 2023 Newton County 4-H Periscope
The Newton County 4-H Periscope is a resource for all Newton County 4-H project guidelines and volunteer contacts.
View Full Periscope