Signature Programs
Health and wellness are complex concepts rooted in the interaction between individuals, communities, and the community capitals. This thematic area aims to foster health and wellness at the community level through community-led, evidence-based educational programming, technical assistance, and facilitated processes that recognize the importance of the social determinants and culture of health.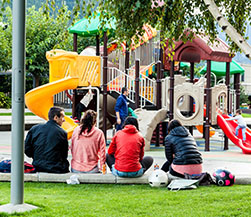 Enhancing the Value of Public Spaces: Creating Healthy Communities
In Indiana, community leaders make decisions about public spaces such as parks, trails, farmers markets, schools, and Main Streets every day that affect the health and wellness of the community. Using Purdue Extension's Enhancing the Value of Public Spaces: Creating Healthy Communities program, facilitators coach communities through the development of a high-quality action plan for their public spaces. The plan can guide decisions and better position communities to take advantage of opportunities to promote healthy eating and active living.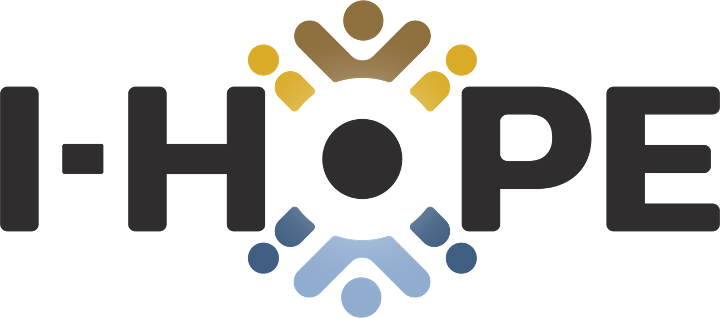 Indiana Healthy Opportunities for People Everywhere (I
-
HOPE)
Over the past few years, a spotlight has been cast on how the health of Hoosiers is affected by the conditions in which people live, play, learn and work, including disrupted preventative healthcare and exacerbated chronic illness. Purdue Extension works alongside I-HOPE partners throughout the state to address health disparities, including preventable differences in the burden of disease, injury, violence, or opportunities to achieve optimal health.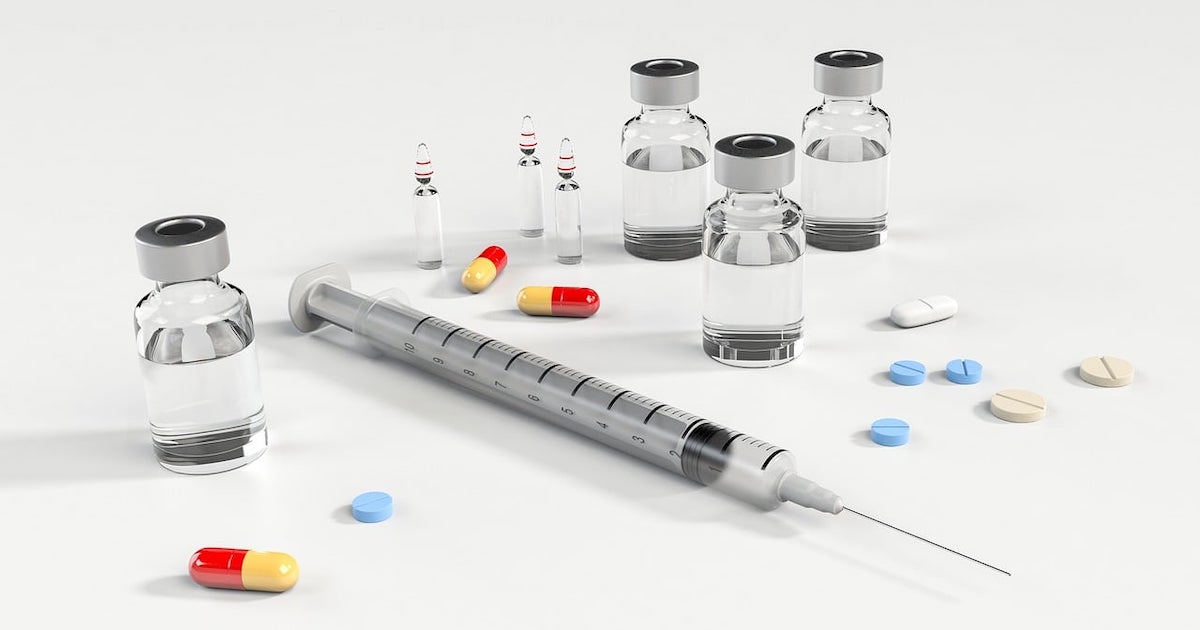 Taking Action to Address Substance Use in Communities (TASC)
Taking Action to Address Substance Use in Communities has been developed by a team of health professionals and Extension professionals from Purdue University, the University of Illinois at Urbana-Champaign, and The Ohio State University to provide a theoretical framework for Extension professionals as they work with communities to create a collaborative approach to addressing substance use disorder. The waning and irregular access to treatment providers in rural areas, combined with a need to increase efforts to help individuals with SUD enter recovery, call for community-based approaches which increase collaboration among community organizations and individuals involved with substance use prevention, treatment, and recovery support.
2023 County Health Rankings
The new County Health Rankings and Roadmaps report is out! As discussed in this month's Spotlight article, people's feeling of connectedness to their community has effects on their wellbeing in some surprising ways. The 2023 report, "Cultivating Civic Infrastructure and Civic Participation for Healthier Communities," provides data analysis and actionable insights on civic engagement and offers a nice complement to the updated data snapshots for every county in the United States.
For Indiana, some counties made giant leaps, some kept up their momentum and others experienced some setbacks. Here are the rankings for all 92 Indiana Counties sorted by the difference between 2023 and 2011.
County Table

County

Health Ranking

2011

Heath Ranking 2023

Difference

2023-2011

Pike (PI)

90

43

47

Parke (PA)

73

34

39

Martin (MT)

86

52

34

Perry (PE)

71

38

33

Shelby (SH)

78

45

33

Sullivan (SL)

87

60

27

Hancock (HN)

27

4

23

Jackson (JA)

74

51

23

Bartholomew (BA)

41

19

22

Ohio (OH)

33

11

22

Daviess (DA)

49

28

21

Jasper (JS)

48

27

21

Montgomery (MN)

56

36

20

Spencer (SP)

40

20

20

Lake (LK)

84

67

17

Posey (PS)

34

17

17

Greene (GE)

80

64

16

Steuben (SU)

30

16

14

Carroll (CA)

23

10

13

Decatur (DC)

38

26

12

Porter (PO)

18

8

10

Jefferson (JE)

69

61

8

Jennings (JN)

85

77

8

Newton (NE)

57

49

8

Starke (ST)

91

83

8

Warren (WR)

13

5

8

Clay (CY)

62

55

7

Dearborn (DE)

28

21

7

Lawrence (LW)

61

54

7

Noble (NO)

37

30

7

Rush (RU)

44

37

7

Kosciusko (KO)

20

14

6

Jay (JY)

83

78

5

Johnson (JO)

11

7

4

Tippecanoe (TI)

17

13

4

Franklin (FR)

42

39

3

Hendricks (HD)

5

2

3

Brown (BR)

25

23

2

Henry (HY)

70

69

1

Switzerland (SW)

89

88

1

Vanderburgh (VA)

76

75

1

Vermillion (VE)

67

66

1

Boone (BO)

3

3

0

Hamilton (HA)

1

1

0

Scott (SC)

92

92

0

Warrick (WI)

6

6

0

Pulaski (PU)

79

80

-1

Fayette (FA)

88

90

-2

Monroe (MO)

16

18

-2

Ripley (RI)

32

35

-3

Whitley (WL)

9

12

-3

Delaware (DL)

81

85

-4

Elkhart (EL)

19

24

-5

Knox (KN)

68

73

-5

LaPorte (LP)

63

68

-5

St. Joseph (SJ)

43

48

-5

Vigo (VI)

58

63

-5

Wabash (WA)

52

58

-6

Dubois (DU)

2

9

-7

Fountain (FO)

55

62

-7

Grant (GR)

82

89

-7

Tipton (TP)

22

29

-7

Madison (MA)

75

84

-9

Marion (MR)

77

86

-9

Clinton (CI)

47

57

-10

Morgan (MG)

36

46

-10

Putnam (PT)

12

22

-10

Washington (WS)

60

70

-10

Floyd (FL)

45

56

-11

LaGrange (LA)

4

15

-11

Allen (AL)

35

47

-12

Harrison (HR)

31

44

-13

Miami (MI)

46

59

-13

Cass (CS)

51

65

-14

Howard (HO)

64

79

-15

Marshall (MS)

10

25

-15

Orange (OR)

59

74

-15

Wayne (WY)

72

87

-15

Blackford (BL)

66

82

-16

Union (UN)

24

41

-17

Clark (CL)

53

72

-19

Gibson (GI)

14

33

-19

Huntington (HU)

21

40

-19

White (WH)

29

50

-21

Wells (WE)

8

31

-23

DeKalb (DK)

7

32

-25

Crawford (CR)

65

91

-26

Randolph (RA)

50

76

-26

Adams (AD)

15

42

-27

Benton (BE)

26

53

-27

Fulton (FU)

54

81

-27

Owen (OW)

39

71

-32