Data Resources
Community development educators, in conjunction with community leaders, frequently use existing data, also known as secondary data sources, to assist in understanding a county or region's situation on a wide variety of topics. Additionally, data can be useful in opening dialogues about a situation, further enhancing understanding when multiple perspectives are brought into the conversation. Ultimately, using data can help communities make data-informed decisions.
Below are several frequently used secondary data resources. It is recognized that not every desired data point can be found in existing data resources. Primary data collection may be necessary through interviews, surveys, focus groups, and other methods. Navigating through large datasets can be overwhelming, and our team is ready to assist you in finding and understanding the data you need for your community.
In many Indiana counties, locating relevant demographic, education, social and economic data that can offer some insights on local conditions and trends can be challenging. In an effort to provide individuals with user-friendly county-level data on all 92 counties in Indiana, Purdue Extension Community Development has partnered with the Purdue Center for Regional Development to produce Data SnapShots that are designed to promote their use by individuals, organizations and agencies across the state.
Each Data SnapShot showcases a variety of demographic, economic, labor market, broadband and quality of life information that local leaders, community organizations and others can use to gain a better perspective on current conditions and opportunities in their counties. To strengthen the value and usability of the information, data are showcased using a variety of visual tools such as charts, graphs and tables. In addition, key definitions and observations about the data are offered, sources of data are highlighted and tools are integrated that allows users to easily download graphics and other snapshot elements.
If you are in need of additional data or have questions regarding the source or interpretation of the data provided, please email CDExtension@purdue.edu.
 Rural Indiana Stats
Rural Indiana Stats is designed to provide individuals, leaders, organizations and agencies with access to a basic set of data that can used to guide and inform their program and investment activities. While the site is not intended to provide a full array of data items available at the county level, it is designed to offer users ready access to a core set of statistical data on Indiana's 92 counties.
These include information on the socioeconomic, housing, and the fiscal attributes of each county. An added benefit of the site is the typologies that are available to determine the geographic classification of Indiana's 92 counties, such as their metropolitan or nonmetropolitan status.
Measuring Communities

Measuring Communities is a "social indicators" initiative aimed at shaping community efforts to support military and veteran families. The initiative is intended to focus and propel community action, help communities track their progress and sustain attention to military issues. The goals include developing a system of indicators that address military "friendliness" in communities and facilitate dialogue about indicators that should be attended to and measured. Measuring Communities provides users with access to data tables, charts and maps for more than 100 variables across 10 domains, including health, education, housing, legal, economy, demography and community. Most data are available for all 3,109 counties in the continental U.S.
STATS Indiana

STATS Indiana provides easy, one-stop access to critical statistics for counties, cities, towns, townships, regions, census tracts and more.
Hoosiers by the Numbers

Hoosiers by the Numbers provides data and tools for informed decision-making by job seekers, policy makers, economic developers and other stakeholders in Indiana's economy and labor market.
CBER Data Center

The CBER Data Center offers simple, visual, easily accessible economic web tools for economic developers, community leaders, grant writers, policymakers and the general public.
USDA Economic Research Service Data Products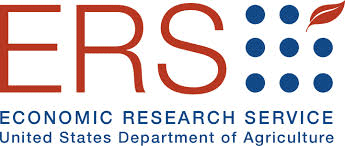 The Economic Research Service provides data and analysis to inform and enhance public and private decision-making on economic and policy issues related to agriculture, food, the environment and rural development.
Census Bureau
The Census Bureau's mission is to serve as the leading source of quality data about the nation's people and economy. 
StatsAmerica

StatsAmerica gives you one-stop access to useful U.S. data sites and tools supported by the U.S. Economic Development Administration.
YourEconomy.org
YourEconomy.org (YE) lets you explore and learn why longitudinal establishment-level data is important if you really want to know about your economic community.