Tipton County 4-H Youth Development
4-H began over 100 years ago, and has since grown into the largest youth development program in the nation. 4-H prepares young people to be leaders in their community and around the world through hands-on experiences alongside their peers and caring adults. Backed by a network of more than 6 million youth, 540,000 adult volunteers, 3,500 professionals, and more than 60 million alumni; 4-H delivers research-based programming around positive youth development. 4-H is delivered through America's 109 land-grant universities and the Cooperative Extension Service reaching every corner of our nation.
 
Information regarding membership, 4-H Clover Leaf Newsletter, county and state projects is below.
Participate in the 4-H Project Spring Break Day Camp, to be held on Friday, March 24! Register by Thursday, March 16 at https://bit.ly/3STTsmv.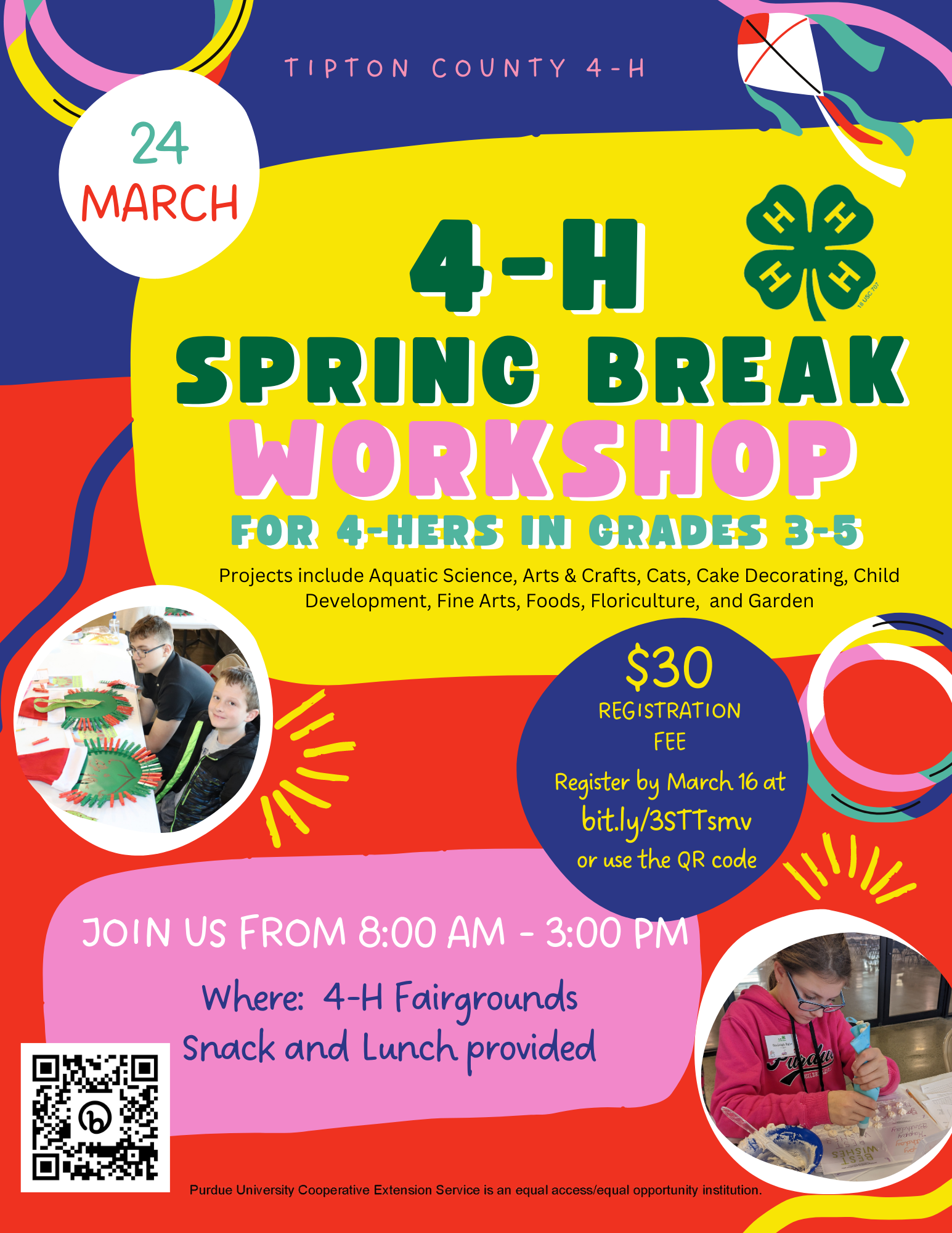 Contact Us
Purdue Extension Tipton County
tiptonces@purdue.edu
1200 S. Main St.
Tipton, IN 46072
(765) 675-1177
 Like us on Facebook: