4-H Chorus​​
June 22-25, 2024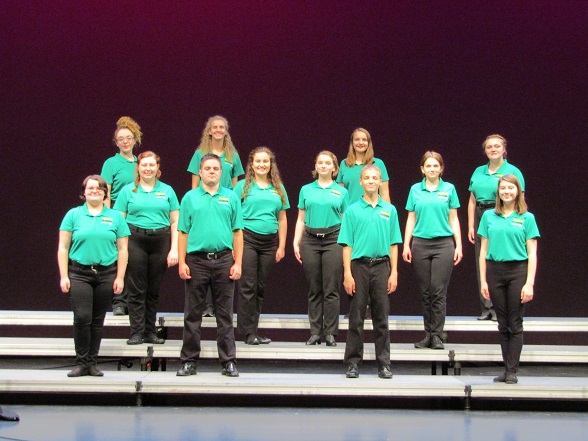 The State 4-H Chorus​ workshop is four days in length. Youth will improve their vocal and choreography skills as they prepare for a show choir performance Tuesday evening during 4-H Round-Up. Any youth who has completed grade 9, 10, 11, or 12 may apply. 4-H membership is not required. Selection is made by the State 4-H Chorus Director and Coordinator.​
2020 and 2021 workshops were canceled due to the COVID-19 pandemic.
State 4-H Chorus application registration is due May 15 and submitted electronically through 4-H Online. A late fee will be added when registering May 16-June 1. Contact your local Extension office to indicate interest and have the online registration form activated. The Indiana 4-H Chorus workshop registration fee is $200.00 per person.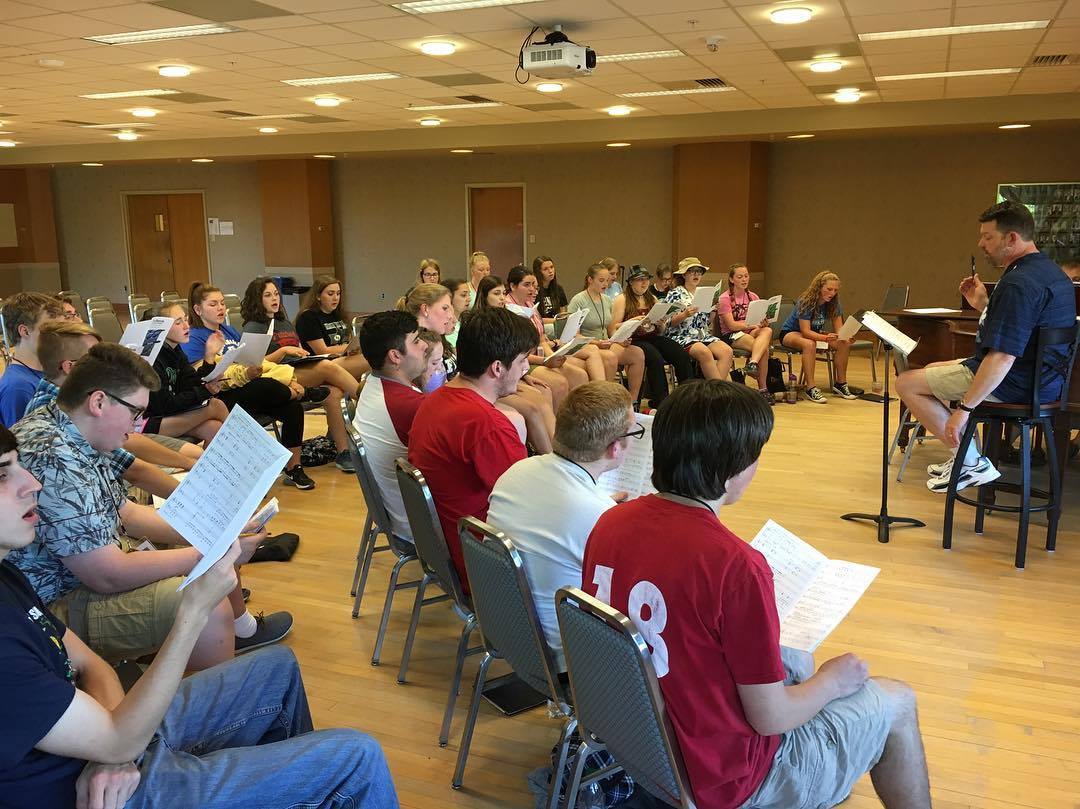 In 2018 to celebrate the 100th anniversary of Indiana 4-H Round-Up, Indiana 4-H Chorus alumni were invited to perform with the 2018 Chorus. The group pictured below includes 4-H alum who went on to become county educators and an individual who was a member of the Indiana 4-H Chorus in 1945!