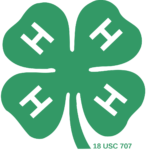 Welcome to the Purdue Extension – 4-H Youth Development Hub! This site is currently used to deliver the Campus County Connection newsletter from the 4-H Youth Development state office. 
Staff and volunteer resources are beginning to move to the 4-H Hub from the 4-H Intranet SharePoint site. The intranet will still be accessible here until this move is complete. 
If you have a question about content, where to find something, or if you find a broken link, please reach out to the state 4-H office.