COLLEGIATE 4-H​​​
Purdue Collegiate 4-H is a student-run organization that serves the local community, promotes leadership development, and assists the Indiana 4-H program. We also give students the opportunity to socialize with people of similar backgrounds and upbringings. We are the 4-H members you grew up with. It is basically all the fun of traditional 4-H without the projects.
We are excited about all of the activities that are being planned in Collegiate 4-H this year and hope you'll join us whenever your schedule allows! 
Purdue Collegiate 4-H meets on Thursdays at 6:00 pm., according to the schedule below. Meetings will be held in Whistler (WSLR), Room 116, unless otherwise noted.
Fall 2022 Meetings
September 22
October 6
October 20
November 3
November 17
December 1
Collegiate 4-H judges
Interested in judging 4-H projects or events in Indiana Counties? Complete the Qualtrics survey prior to Friday, September 17 to be considered for judging assignments based on your interest areas: https://bit.ly/C4HJudges
AFTER SCHOOL PROGRAM 
Bi-weekly meetings are held at Murdock Elementary School - we hope to start again in the Fall 2021 semester. We depart campus at 3:00 for the program from 3:30-4 p.m. Interested in helping the elementary students learn more about 4-H? Contact Jessica for more information.
OFFICER TRAINING/LEADERSHIP WORKSHOPS
Every year Purdue Collegiate 4-H Members travel to many Indiana counties to train 4-H Club Officers in proper procedures and provide practical examples and suggestions. Contact Jessica for more information
SOCIAL EVENTS
Corn Maze, Ice skating, bowling, pizza, house parties, Holiday parties.
COMMUNITY SERVICE
Boo at the Zoo, Campus clean-up, Reverse Trick-or-Treating at local nursing home.
[new page to list our annual award winners; will include historical list; also to include past president list]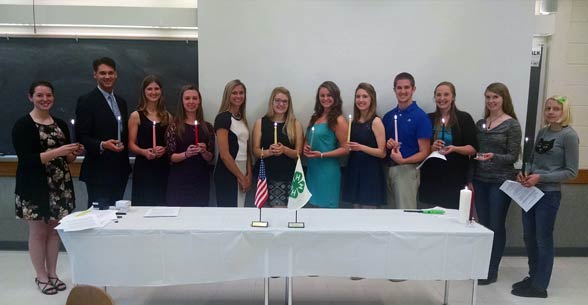 Purdue Collegiate 4-H Officer Team 2018