Plant and Environmental Science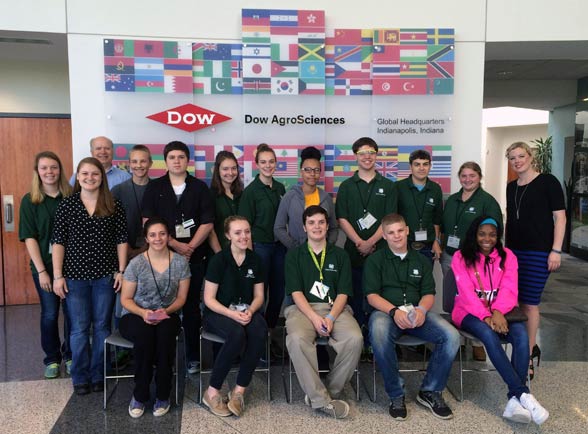 Science is one of the three mission mandates of the 4-H program along with healthy living and citizenship. Indiana 4-H offers over 40 projects within the science mission area that are divided into further subcategories such as Plant and Environmental Science, Animal Science, and Engineering and Technological Science. Entomology, atmospheric science, forestry, crop science, geology, and floriculture are just some of the subject areas 4-H members will learn about through hands-on, experiential learning activities in Plant and Environmental Science projects. Proper rock hunting, insect identification and preservation, food and honey production, environmental stewardship, and plant pathology are sure to be included if involved in a Plant and Environmental Science project such as geology, entomology, beekeeping, garden, corn, small grains, soil and water science, or weather and climate science.​
There is no limit to the number of projects youth can sign up for, however, we suggest starting out with one or two your first year.
Plant and Environmental Science Projects