About Morgan County 4-H
What We Do
4-H began over 100 years ago, and has since grown into the largest youth development program in the nation. 4-H prepares young people to be leaders in their community and around the world through hands-on experiences alongside their peers and caring adults. Backed by a network of more than 6 million youth, 540,000 adult volunteers, 3,500 professionals, and more than 60 million alumni; 4-H delivers research-based programming around positive youth development. 4-H is delivered through America's 109 land-grant universities and the Cooperative Extension Service reaching every corner of our nation.

In Indiana, 4-H can be found in all 92 counties as delivered through Purdue Extension. Community clubs, afterschool programs, school enrichment, camps/workshops, and special interest programs are all ways youth across Indiana can be involved with the 4-H program.
Contact Us
Purdue Extension Morgan County
Rena Sheldon - 4-H Youth Educator/CED
rsheldo1@purdue.edu
765-342-1010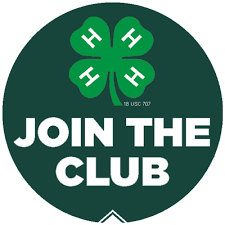 2023 Fair dates for Morgan County Fair July 7-July 15,2023
4-H Family Resource Guide
Our family resource guide is full of information about 4-H in Morgan County and may answer a lot of your FAQs (Frequently Asked Questions).
RESOURCE GUIDE LINK HERE
4-H Enrollment
Preferred Enrollment Period is October 1 to January 15th each school year.  Our 4-h program year is from October 1 through September 30.  Enrollments made after January 15 may limit participation options or miss important deadlines for animals and projects.
4-H Enrollment is completed at 
Click here to go to v2.4honline.com
There is a fee for 4-H Enrollment -$15. The maximum a family will pay is $45.  If there are financial hardships please contact our office. 
4-H Clubs
4-H Garden Club
A&A Township 4-H Club
Beef Club
Busy Beetles
Canine Crusaders 4-H Dog Club
Clover Kids
Country Friends
Country Kids
Critter Keepers
Four Leaf Clovers
Green Team 4-H Club
Hoosier Plow Kids 4-H Club
Llama Club
4-H Goat Club
Monrovia 4-H Club
4-H Horse and Pony Club
4-H Junior Leaders
4-H Poultry Club
4-H Shooting Sports & Outdoor Skills Club
4-H Sportfishing Club
4-H Swine Club
New Horizons 4-H Club
Pioneer Clovers 4-H Club
Rising Hope 4-H Club
Tractor SPARK Club
4-H Projects
 ADD LINK TO MORGAN COUNTY 4-H PROJECT INFORMATION PAGE HERE
Mini 4-H
Mini 4-H is for Kindergarten - Second Grade students.  It is a free program.  Mini 4-H enrollment is completed the same as 4-H Enrollment - see above.
4-H Volunteers
4-h Volunteers include Club Leaders, Project Resources as well as 4-H Council and Livestock Superintendents.  New volunteers must complete an application prior to completing the online enrollment. Contact our office to receive an application. 
Junior Leaders
4-H Junior Leaders are members in grades 7-12 who wish to develop their leadership skills.  Junior Leaders meet on the second Monday of most months at  the Fairgrounds at 7:00 PM EST
ADD JUNIOR LEADER GUIDE HERE
4-H Handbook
The 4-H Handbook is the source of information for all Morgan County 4-H Exhibit rules. New handbooks are published at the end of January each year.  Paper copies are available at the office. 
4-H Forms
Each year 4-H members submit a completed record sheet.  There are also skills cards, recipe cards, entry tags, and other needed forms here. 
YQCA
YQCA- Youth for the Quality Care of Animals is an educational program completed each year by 4-H members in beef, dairy, goats, poultry, rabbits, sheep, and swine projects. Classes are offered in person and online.  YQCA has transitioned to a new platform effective March 23, 2022.
FairEntry
FairEntry is the online signup tool used to register 4-H and Mini 4-H projects that are being exhibited at the Morgan County Fair.  FairEntry opens ADD DATES HERE
4-H Scholarship Options
There are several scholarships available to 4-H members. 
Click here to learn more! 
Clover Connection
You are Invited to Attend The Morgan County 4-H Project Fair & Open House!
4-H Project Fair & Open House
Morgan County Jr. Leaders Page
Morgan County 4-H Connection Newsletter
2022 Morgan County Fair 4-H Event Schedule
Morgan County Fair Entry Instructions
Download Your 4-H Indoor Project Labels Here!
4-H Indoor Project Labels
4-H Indoor Project Labels Are Now Available Online !
Read More
2022 Morgan County Senior Spotlight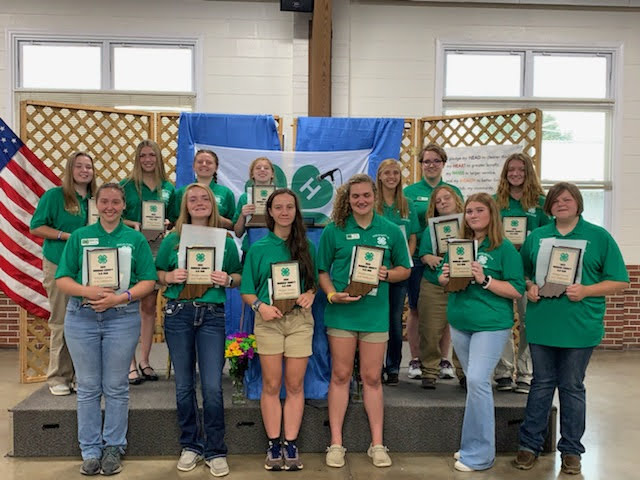 Purdue Extension Morgan County would like to spotlight our graduating class of 4-H seniors!
To do this we need information from each graduating senior. 
We need to know the following so we can highlight your accomplishments on our senior recognition board and on social media. 
Your name
High School
Favorite 4-H projects
Plans after high school
Favorite 4-H memory
And a photo of the graduating senior. 
2022 Morgan County 4-H Manual
2022 Morgan County Mini 4-H Manual