2023 Morgan County 4-H Auction
2023 Morgan County

Friday, July 14, 2023, 2:00 PM EST
Morgan County 4-H Fairgrounds
Show Arena
1749 Hospital Drive
Martinsville, IN 46151
Contact Us
Make Checks Payable to:
Morgan County 4-H Livestock Auction
c/o Camryn Smith
P.O. Box 205
Monrovia, IN 46157
Many thanks to our fantastic 2023 Morgan County 4-H auction buyers!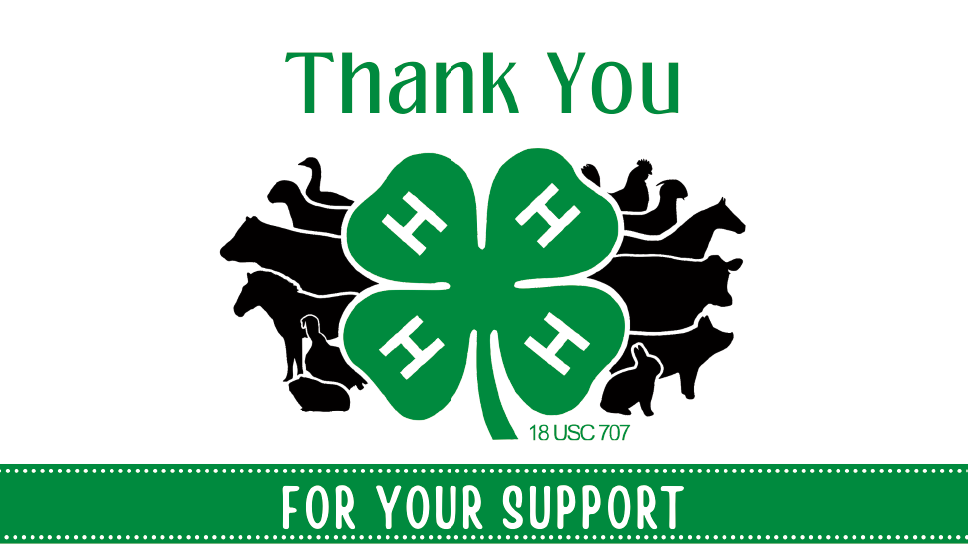 A Plus Pools
Aaron and Laura Etter
Abraham Acres
Aggregate Manufacturing International
Agrarian Risk Management, LLC
AL Electric, LLC
Allied Concrete Workers, Inc.
American Legion Post 103
American Legion Riders Post 230
Angee Abraham Real Estate Team
Bill and Betty Walton
Bobby Lasley Excavating
Bowen Engineering Corporation
Brady Piercefield
Brett & Carrie Fisher & Family
Bruce & Denetia Buis
Burnett's Springvale Farm
Buster Family Farm-Jeff and Jennifer Buster
Caplinger Company
Carlisle Branson Funeral Service & Crematory
Carpenter Realtors - Christy Woods
Carpet Country
Caudill Farms
Central Indiana Truck Equipment Corp.
Chad Dow
Chris Parker
Citizens Bank
Clear Creek Fisheries LLC
Cloverdale Agri Center
Co-Alliance Cooperative Inc
Co-Alliance of Danville
Connie Etter Photography
Courtland Title & Escrow -B Craney
Cragen Farms, LLC
Curtis Garage & Wrecker Service
Dane Robertson Livestock
Darlene & Steven Moore
Doug and Rachel Peine
Dow Brothers
Dow Farm, Philip & Patty Dow
Matt and Jenny Runnebohm
Stacy Johnson
Duck Creek Ag Supply, LLC
Edward Jones, Jenna Bennett
Eminence Lions Club
Emma Hess--Edward Jones
Ennis Girls Livestock
Eric and Brenda Acker
Etter Farms
Findley Farms
Finney & Sons Construction LLC
First Merchants Bank, Morgantown
First National Bank Cloverdale/Belleville
Frabergs Foods, Ken Fraley
Gatton & Hodges Insurance Agency & Buckeye Ins. Group
Gordon L. Crone
Greyson, Harris & Nora Crone
Harrell-Fish, Inc.
Helen Smith
Heritage Farm- Jerry Hodges
Hobson Chevrolet Buick GMC, LLC
Home Bank SB
I-70 Wrecker & Garage
In Memory of Bernie Fulton, Sr.
In Memory of Byron Bray
In Memory of Danny & Dorothy Nuetzman
In Memory of Glenn Sheeks
In Memory of Glenn Sheeks
In Memory of Jimmy, Uzella & Roger
In Memory of Ronna & Lincoln Lee
Jeff Cox
Jerome Youngbar
Jerry & Laura Watkins
Jerry and Kay Cragen
John and Marie Zupancic
John and Markie Sichting
Julie Ritter
Just Attitudes
Karen Phillips
Kelly & Marylee Maxwell
Kokomo Grain Co.
Kona Ice
Lankford Farms
Larry's Garage
LeighAnn Bische & Parker Smallman
Levi Lee Crone & Kasyn Crone
Lisa MacPhee
Marsh Farms
Martinsville Ace Hardware
Martinsville Neighbors
Mawhinney Farms
Maxwell Insurance
Maxwell Lawn Care
Melissa York, Principal of Monrovia Elementary
Mick Wilson
Might E Hauling
Monrovia 4-H Supporters

R&G Farms
Watson Hamps
Cody Berling
Wagner Enterprises
Horse & Hound Vet Clinic
Crone Farms
Ferguson Transport
Tuffy Shields Family C/O Linda Kaiser
In Memory of Jackie Ferguson – Pam Ferguson
Marsh Farms
Nichols Insurance
Kincaid Pressure Washing, LLC
In Memory of Ronna Lee – Holly & Jim Satterly
Hot Rod's Barber Shop
Rhea Farms – David Rhea
A&J Electrical Service, Inc.
Shupe Painting
I-70 Wrecker & Garage C/O Karey Crone
RA Smith Electric
Light Memorial & Funeral Chapel
Edwards Farms

Mooresville Butcher Shop
Mooresville Family Eye Care
Morgan County Antique Machinery Association
Morgan County Beef Cattle Assn.
Morgan County Farm Bureau, Inc.
Morgan County Republicans
Morgan County Sertoma
Nancy's Hardware & Feed
Newton Oil Company
Noon Lions
North Salem State Bank
Ogden Lawn Care, LLC
Peine Engineering Company, Inc.
Perry Richardson Excavating & Snow Removal
Pfaff Construction
Poet Biorefining-Cloverdale
Poor Jack Amusements
Quality Fiber Solutions
R&G Farms
A. Smith Electric
A. Curless Construction
Reynolds Farm Equipment
Rhett, Bellamy & Joelle Smith
Rick and Vickie Kivett
Riverview Farming
Rod Bray
Roy Umbarger & Sons
Rural King
S & D Family Farms, LLC
S and J Contracting
Sandy & Gloria Dunn
Schoolcraft Farm
Scott and Diana Tielking
Shanan Dow
Sheeks Family
Shelter Insurance- Jonna Everroad Agent
Sheriff Rich Myers
Shupe Farm
Steve Amburgey Realty, LLC
Stidd Comfort Systems
The Caffeinated Cook LLC
The Morgan County Correspondent
The Stewart Home Group-Kim Brennan
Title Alliance of Indy Metro, LLC
TNT Diesel
Towell's Country Paradise Farms
Vickie Graves
Vickie Stephany
Wathen Insurance
Watkins Family Farms
Wells, Marvel & Hall LLC
Whitehall Farms, Inc.
William & Helen Schwab Foundation
Young Farmers of Morgan County
Livestock Auction Friday, July 14th at 2:00 pm EST
The Livestock Auction will be in-person for 2023 at the show arena on Friday, July 14th at 2:00 pm EST.  Flyers to invite buyers to the sale will be available at the Extension Office and below. Please encourage your buyers to preregister through this site ahead of time. Thanks.
Morgan County 4-H Livestock Auction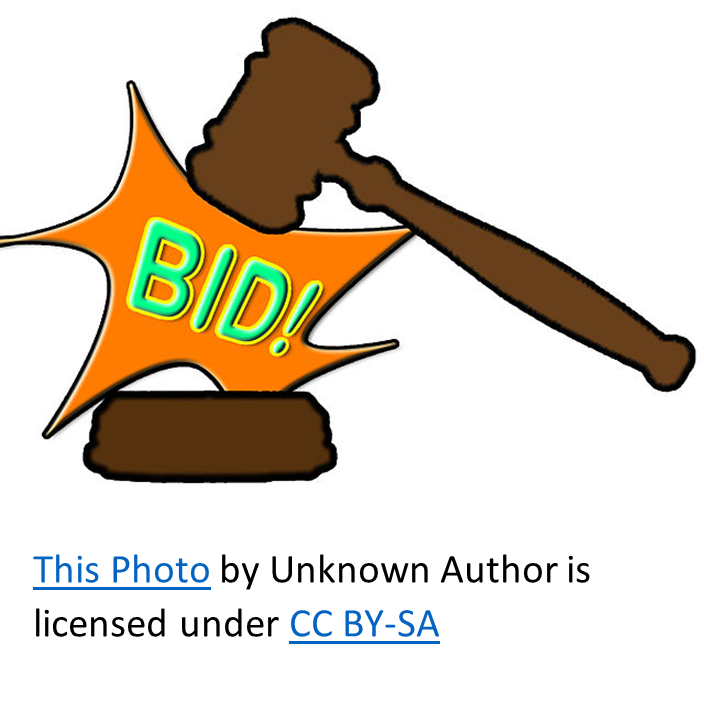 Buyers Pre-Register Now! 
Order of 2023 Auction:  Poultry, Sheep, Rabbit, Beef, Goat, Swine
Place a bid or add-on bid at the
Morgan County 4-H Livestock Auction
Friday, July 14, 2023, at 2:00 PM EST
in the Show Arena. 
Add-on cards are available at the auction. 
Fillable Buyer Add-on** Sheets Can Be Downloaded 
HERE
**Add-On bids need to be submitted to Livestock Auction c/o Camryn SmithP.O. Box 205 Monrovia, IN 46157 by July 28, 2023. 
Auction Service donated by: Ted & Kurt Everett
Consignment Buyer: R&R Livestock, Rick & Terri Teverbaugh
Ways to Support the Morgan County 4-H Members:
Bid and buy at the auction. Register Here: https://bit.ly/4Hlivestocksale
Donate add-on bids to specific members or groups of members. (Download at the link above. Add-on cards are also available at the auction.)
Be a Friend of 4-H. Your donation helps defray auction expenses for all participating members.
Make a custom contribution. (You tell us your plan.)
The committee provides a bidder for you if you cannot attend.

Checks can also be mailed to 
Morgan County 4-H Livestock Auction
c/o Camryn Smith
P.O. Box 205
Monrovia, IN 46157
Questions can be emailed to
Morgan4Hsale@gmail.com
What is the 4-H Livestock Auction?
The 4-H Livestock Auction is the culmination of a year of hard work and dedication for over 400 4-H animal exhibitors in Morgan County.  These members learn a number of valuable life skills and lessons:
Animal husbandry and proper livestock care and management.
The importance of managing financial resources and making business decisions.
Responsibility and time management to meet their goals of raising a healthy animal that meets the 4-H criteria.
Responsibility to the end consumer of a safe food product.
Teamwork, good sportsmanship, citizenship, and leadership.
The sale is terminal
Sale animals are either taken by the consignment buyers or taken home with the buyer.  No animals are to go home with the 4-H member.
A luncheon for auction buyers will be held at the fairgrounds in the Wilber Kendall Room from 12:00 noon until 1:30 PM. 

Pick up your ticket at the Check-in table at the Show arena 

We will begin check-in  as early as 11:00 AM

 
Thank you to our lunch sponsors:

Morgan County Farm Bureau, Inc
Mooresville Butcher Shop & Steaks of the Midwest
North Salem State Bank
Caleb Bright Excavating
Circle K- Ohio St. Martinsville
Present this flyer at the gate for free entry to the fairgrounds
The 4-H members thank you for your support!
Please participate in the 2023 Morgan County 4-H Livestock Auction and know that you have invested in our youth!
Your Continued Support is Greatly Appreciated!