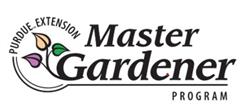 Statewide Virtual  
Purdue Extension Master Gardener (EMG) Basic Training 
Live Webinars 
Tuesdays, August 25 through December 1, 2020, from 6:30-8:30 PM ET / 5:30-7:30 PM CT.  Evaluations and final exam will be given December 8-15, 2020. 
Schedule 
August 25 Purdue EMG Orientation 
September 1 Plant Science 
September 8 Soils and Plant Nutrition 
September 15 Invasive Species 
September 22 Plant Disease Diagnosis 
September 29 Weed ID and Control 
October 6 Insect ID and Control 
October 13 Pesticide Safety and Alternatives  
October 20 Animal Pests 
October 27 Herbaceous Ornamentals 
November 3 Woody Ornamentals 
November 10 Fruit Gardening 
November 17 Lawn Care 
November 24 No Session 
December 1 Vegetable Gardening 
December 8-15 Evaluations and Final Exam 
County Connections 
Here in Lake County, a 30-minute county connection piece will be pre-recorded. You will be sent these video files to view them at your leisure. We will also meet for 30 minutes virtually on Tuesdays at 5:00 pm CST each week, before the statewide program. We will use this time to review the previous week's topics, answer questions, and go over quizzes. These 30 minute sessions will be recorded and shared for those who cannot make the sessions. An online information sharing platform, Basecamp, will be used to share additional handouts and other information with participants.
Application and Registration
For an application or questions about the program, contact Rebecca Koetz, Purdue Extension-Lake County, 2291 N. Main St., Crown Point, busser@purdue.edu, 219-232-8058. Applications must be returned to the office by August 14, 2020. Please call 219-755-3242 to make an appointment to deliver in person. You will also need to send in a copy of a photo ID, or bring an ID in person by appointment.  You will need to consent to a background check.
Cost 
Upon confirmation of acceptance of your application and providing evidence of government issued photo ID, an online registration link will be sent to you. The registration options are listed below:
$175.00 for an individual registration with print version of Purdue EMG Manual. Pay an additional $25.00 to add the digital version of the manual.

 

 

$270.00

 for 

two people sharing a print version of the Purdue EMG Manual. Pay an additional $25.00, to add the digital version of the manual.

 (Sharing option works best for two people living in the same household.) 

Your copy (ies) of the Purdue Extension Master Gardener Manual will be shipped to you prior to the start of the training. 
Refund Policy
If you cancel your registration prior to August 14, 2020, you will be charged 12% of the registration fee + $5.00. After August 14, 2020, there are no refunds. Purdue University is not responsible for expenses incurred due to cancellations by registrants. Purdue University reserves the right to cancel any program. Registrants will receive a full refund in the event that Purdue University cancels the program
To learn more about the Purdue Extension Master Gardener Program, visit: www.hort.purdue.edu/mg  
Purdue is committed to making all programs accessible to participants. If you require auxiliary aids or services, or if you have other program-related concerns, please contact Rebecca Koetz at busser@purdue.edu or 219-232-8058 at least 2 weeks prior to the program.