4-H Youth Development
What is 4-h 
4-H prepares young people to be leaders in their community and around the world through hands-on experience alongside their peers and caring adults. 4-H began over 100 years ago and has grown into the largest youth development program in the nation. 4-H delivers research-based programming around positive youth development. 4-H is delivered through America's 109 land-grant universities.  In Indiana, 4-H can be found in all 92 counties as delivered through Purdue Extension.                                                                     
4-H Mission: The Indiana 4-H Youth Development mission is to provide real-life educational opportunities that develop young people who positively impact their community and world.
4-H Vision: Indiana 4-H Youth Development strives to be the premier, community-based program empowering young people to reach their full potential.
4-H Motto:                                                          4-H Pledge: 
                                       
4-H Educator
Kelsey Guadarrama
4-H Educator 
Lauren Allison
4-H Adminstrative Assistant
Kelly Wozniak
---
Purdue Extension - LaPorte County
2857 W. State Road 2
Suite A
LaPorte, IN 46350
(219)324-9407
---
 Follow us on Facebook for up-to-date information!
---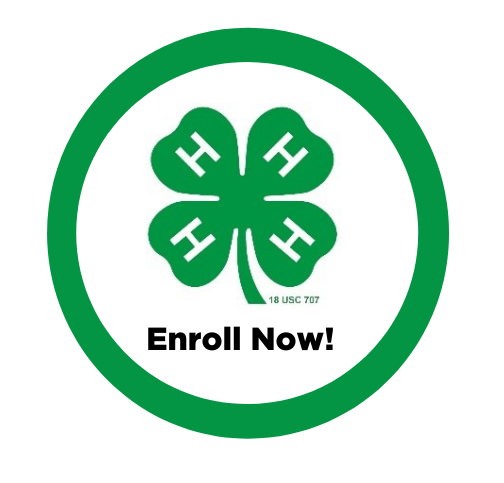 ---
4-H Information
2023 - 2024 4-H Program & Exhibit Guidelines - TBA
Any changes made to the Guideline book after 1/1/2023 are indicated in red.
Arts & Crafts
Collections
Dinosaurs
Foods
Gardening
Models
My Pet & Me
Photography
Sewing
Sun, Stars & Space
Trees
Wearable Art
Wildlife
Livestock Projects
Mini Dairy
Goats

Miniature Equine

Poultry

Rabbit

Sheep
Swine
In LaPorte County, the 4-H Council consists of twenty-three (23) approved 4-H adult volunteers and/or 4-H Youth members.  The Council holds a meeting every month with the exception of July & December. All meetings are held at the Purdue Extension office on the 2nd Thursday and are open to the public to attend.  January & February meetings are at 6:00 pm, all other months are at 6:30 pm. The purpose of the 4-H Council is to: 
To facilitate 4-H Youth Development Program planning for LaPorte County, including needs assessment, program implementation, risk management, recognition, and evaluation.
To assist with audience development, including member recruitment and recognition.
To support volunteer staff development, including identification of available roles, recommendations for recruitment, orientation, and recognition.
To provide continuing financial support.
To ensure accountability of funds as 4-H property intended for the benefit of all 4-H participants.
To promote the 4-H program and opportunities available.
To assure that the 4-H Youth Development Program is operating cooperatively with other youth-serving educational programs.
Meeting Minutes