Shelby County 4-H Youth Development
What We Do
4-H began over 100 years ago, and has since grown into the largest youth development program in the nation. 4-H prepares young people to be leaders in their community and around the world through hands-on experiences alongside their peers and caring adults. Backed by a network of more than 6 million youth, 540,000 adult volunteers, 3,500 professionals, and more than 60 million alumni; 4-H delivers research-based programming around positive youth development. 4-H is delivered through America's 109 land-grant universities and the Cooperative Extension Service reaching every corner of our nation.

In Indiana, 4-H can be found in all 92 counties as delivered through Purdue Extension. Community clubs, aftershock programs, school enrichment, camps/workshops, and special interest programs are all ways youth across Indiana can be involved with the 4-H program.
 
Upcoming Events
The Shelby County 4-H Advisory Council is selling Poinsettias for the holiday season. The proceeds from the sales will help support local 4-H programs. If you wish to call in your order, you may do so by calling our office at 317-392-6460. Please don't miss this opportunity to support the Shelby County 4-H and provide a beautiful holiday decoration for your home or business! Feel free to share this with a friend, neighbor, church or favorite business. 
Contact Us
Office Location
20 W Polk Street, Suite 201
Shelbyville, IN 46176
(317) 392-6460
Office Hours
Monday - Friday
8:00 a.m. - 4:00 p.m.
Closed on County Holidays
 4-H Staff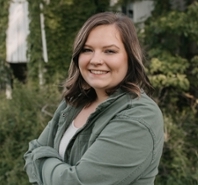 Bailey York, 4-H Youth Educator
york40@purdue.edu
Cindy Kuhn, 4-H Program Assistant
cmkuhn@purdue.edu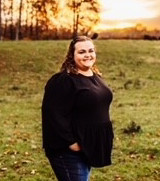 Natalie Russell, 4-H Secretary
russe238@purdue.edu
Enroll Now in 4-H!
The 2023-2024 4-H Program Year Starts October 1st! Traditional 4-H Members, Mini 4-H Members, and Adult Volunteers must enroll each year to participate in the program.
4-H Online
Enroll your Projects
All projects must be entered in 4-H Online and membership fee paid before registering projects in Fair Entry. Log into your v2.4honline.com account to verify projects. Add or delete projects to be exhibited.  You can find the Fair Entry site below. Feel free to call the Shelby County Purdue Extension Office at 317-392-6460. 
Fair Entry
Handbook
The Shelby County 4-H and Mini 4-H handbooks are typically updated at the begriming of the calendar year and will be posted here as well as available for pick-up in our office.
Enrollment Guide to 4-H Online
Please view the following guides to enroll in 4-H. Please contact the Shelby County Purdue Extension Office at 317-392-6460 with any questions you have. 
RT2: Read, Taste & Touch
The primary purpose of RT2 is to promote reading, good nutrition, and agriculture awareness among preschool and early elementary aged children. RT2 encourages parents and others to take time out of their busy day to enhance a child's learning experience. 
For 2024, Shelby County RT2 will be open to 4-H members in K-3rd grade. All meetings will begin at 5:30 p.m. and end at 6:15 p.m. and will be held at the Shelby county Purdue Extension Office. 
Projects
Members have the opportunity to learn more about a subject matter that they choose to study through completing hands on activities. In 4-H, we refer to these as projects. In order to enroll in a project, members must sign up for them at the time of enrolling in 4-H. Each project has a manual that guides the youth through the learning process as well as a set of guidelines that helps them meet the project requirements. Adult volunteers and staff who are knowledgeable on that particular subject often host workshops to allow the youth to learn about that topic in a social environment. Each project has a beginner, intermediate, and advanced level to allow youth to build on their knowledge each year and continue to challenge their skills. Projects are meant to be worked on over time, providing an educational opportunity for youth outside of the classroom setting. Often, youth will exhibit and display their project at a local county fair in order to show the community what they have learned. There is no limit to the number of projects youth can sign up for, however, we suggest starting out with one or two your first year.
Junior Leaders
The Junior Leader project allows 4-H members in grades 7-12 the opportunity to provide their Adult 4-H Volunteers with additional assistance in their 4-H Clubs and related activities. Jr. Leaders also serve as mentors and role models to the younger 4-H members by sharing their experiences with them.
Our November meeting will take place on November 15, 2023 at 6PM in the Extension Office Ed Room. 
Record Sheet
One record sheet must be completed for each project you exhibit, place your completed record sheet in your green record book behind your 4-H record of achievement. 
Refer to current program year County Handbook for due date of green record book. 
SPARK Clubs
​​​SPARKS Clubs are open to youth grades 3-12 to "spark" new interest in the Indiana 4-H program.  
SPARK Clubs are special interest groups designed to capture the attention of youth with single focus, "out of the box" interests that are likely differ​​rent from state-recognized 4-H projects. These clubs are led by volunteers bringing their subject mastery to the club.
SPARK Clubs include six hours of instructional time that can occur in one day or over a length of time. Most SPARK Clubs end their program with a culminating event or activity.
This SPARK Club will be held on March 22, 2024 from 9 AM - 3 PM at the Shelby County Fairgrounds. Participants will learn about/ engage in: pig dissection, insects & forestry, feed rations, and ear notching.  Join us for a day of learning! Register with your 4-H Online account under the 'events' tab. 
This SPARK Club will be held on March 20, 2024 from 9 AM - 3 PM at the Shelby County Purdue Extension Office. Participants will bake cupcakes & cookies learning how to measure needed items and follow the baking directions. Followed by learning and practicing the basics of icing & decorating their baked goods. Register for this event with your 4-H Online account under the 'events tab. 
This SPARK Club will take place on November 18, 2023 from 9 AM - 3 PM at the Shelby County Purdue Extension Office. In this SPARK Club youth will have the opportunity to paint a ceramic piece, learn new painting techniques and have a piece to display at home and/ or that Fair when they are finished. Participants will receive their piece upon arrival at the first session. Register for this SPARK Club with your 4-H Online account under the 'events' tab. 
Workshops
Workshop
s are meant to supplement the time the youth spends working on a project and the activities or subject area they complete in the project manual. Typically, these are offered several times a year. We encourage family members to attend these workshops with the 4-H member for the best educational outcome.
This workshop will be held on December 21, 2023 from PM - 3 PM at the Shelby County Purdue Extension Office. This workshop will serve as a time for our youth to learn how to preserve their memories of their family in an organized and creative way. At this workshop youth will have the opportunity to complete several scrapbook pages for their 4-H project. Register for this event with your 4-H Online account under the 'events' tab. 
This workshop will be held on March 21, 2024 from PM - PM at the Shelby County Purdue Extension Office. Youth participants will have the opportunity to utilize a Cricut Machine to assist in cutting letters and shapes. Colored paper will also be of use and computers to research needed information for posters. *Posters and sleeves will be available for purchase at this time. Register for this event with your 4-H Online account under the 'events' tab. 
4-H Volunteers
4-H Volunteers include Club Leaders, Project Resources as well as 4-H Council and Fair Board Members.  New volunteers must complete an application prior to completing the online enrollment.  Contact our office to receive an application.