What is ANR?
Purdue Extension's Ag and Natural Resources (ANR) Educators serve as a research based, unbiased information source for county and state constituents on a variety of topic including: crops, ag business, livestock, natural resource, horticulture, small farms, urban ag, pesticide use, and land conservation. In partnership with Purdue University subject matter experts, ANR Extension Educators can provide relevant and proven best management practices to address many client's situational needs.
     The Purdue Extension-Lawrence County Agriculture & Natural Resources program works hard to provide the needed resources and education to our county's producers and citizens interested in agriculture topics. If your pursuits are in livestock, forages, crops, horticulture, natural resources or any of the other many important facets connected to agriculture, this program area offers a wide array of assistance. Reach out to learn more about what our office and the ANR Educator can do to help you!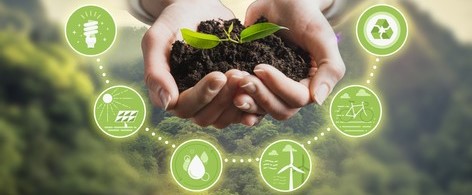 Program Areas
Agriculture & Natural Resources
Contact Us
Purdue Extension-Lawrence County
lawrenceces@purdue.edu
924 16th Street
Bedford, IN 47421
(812) 275-4623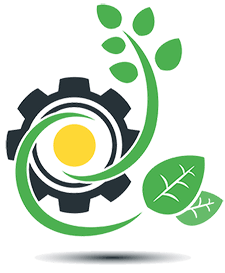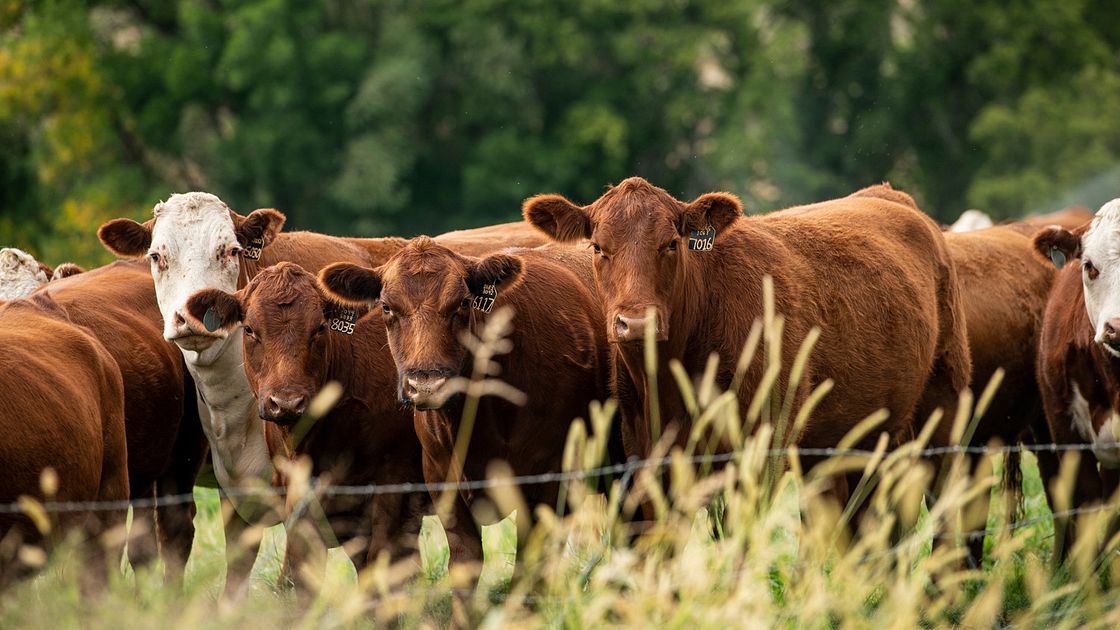 Lawrence County Cattlemen's Association Scholarship Program
This scholarship opportunity is open to High School seniors in Lawrence County. Scholarship Submission deadline is May 27.
How to Apply
Upcoming Programming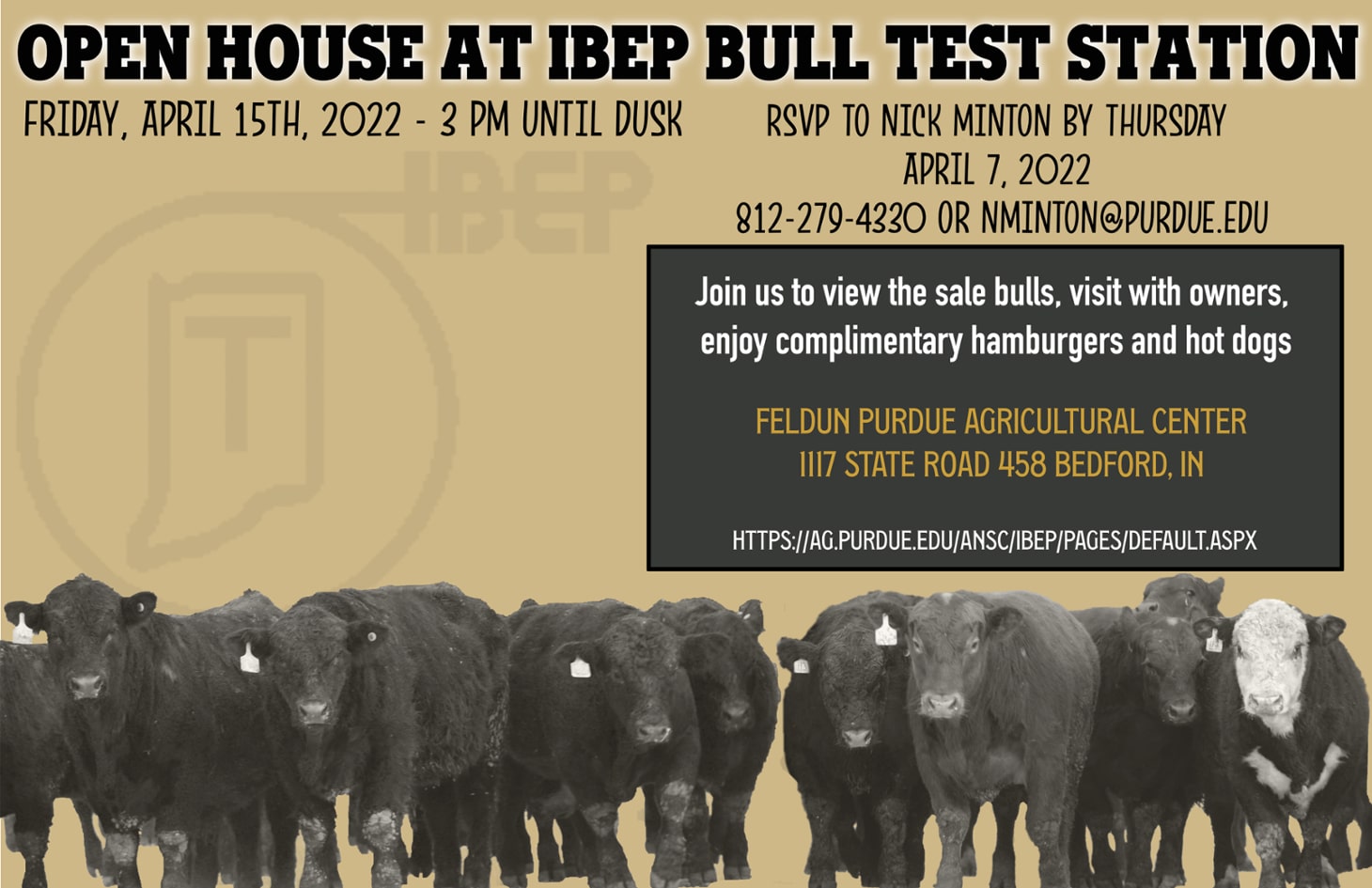 Open House: 89th IBEP Performance Tested Bull Sale
Indiana Beef Evaluation Program(IBEP) will host an Open House on Friday, April 15, 2022 beginning...
Find out more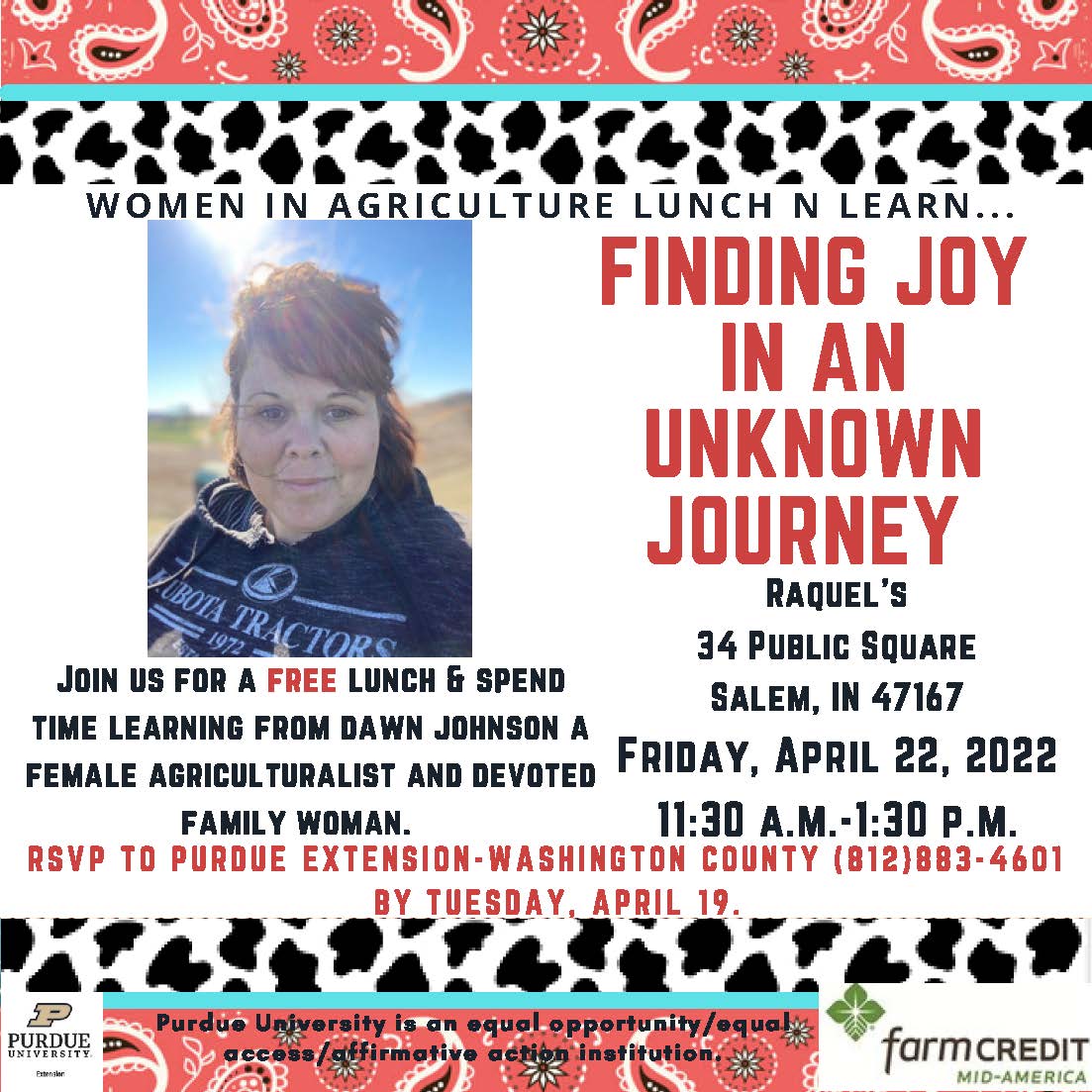 Women in Ag: Lunch n' Learn
Join us for a FREE Lunch and spend time learning from a female agriculturist devoted to her...
How to RSVP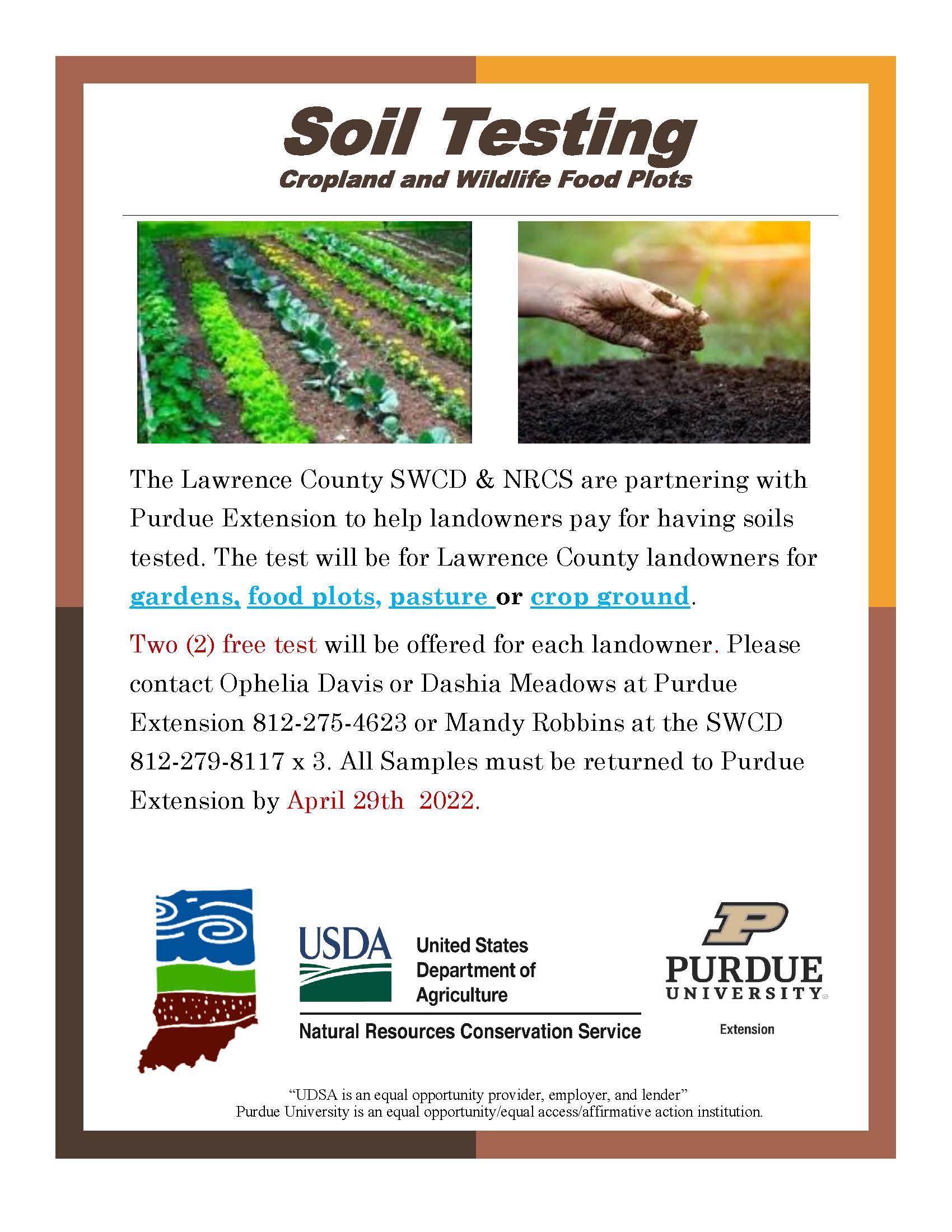 Cost Share Program- Soil Testing
Lawrence County SWCD & NRCS are partnering with Purdue Extension to help landowners in the...
Find out more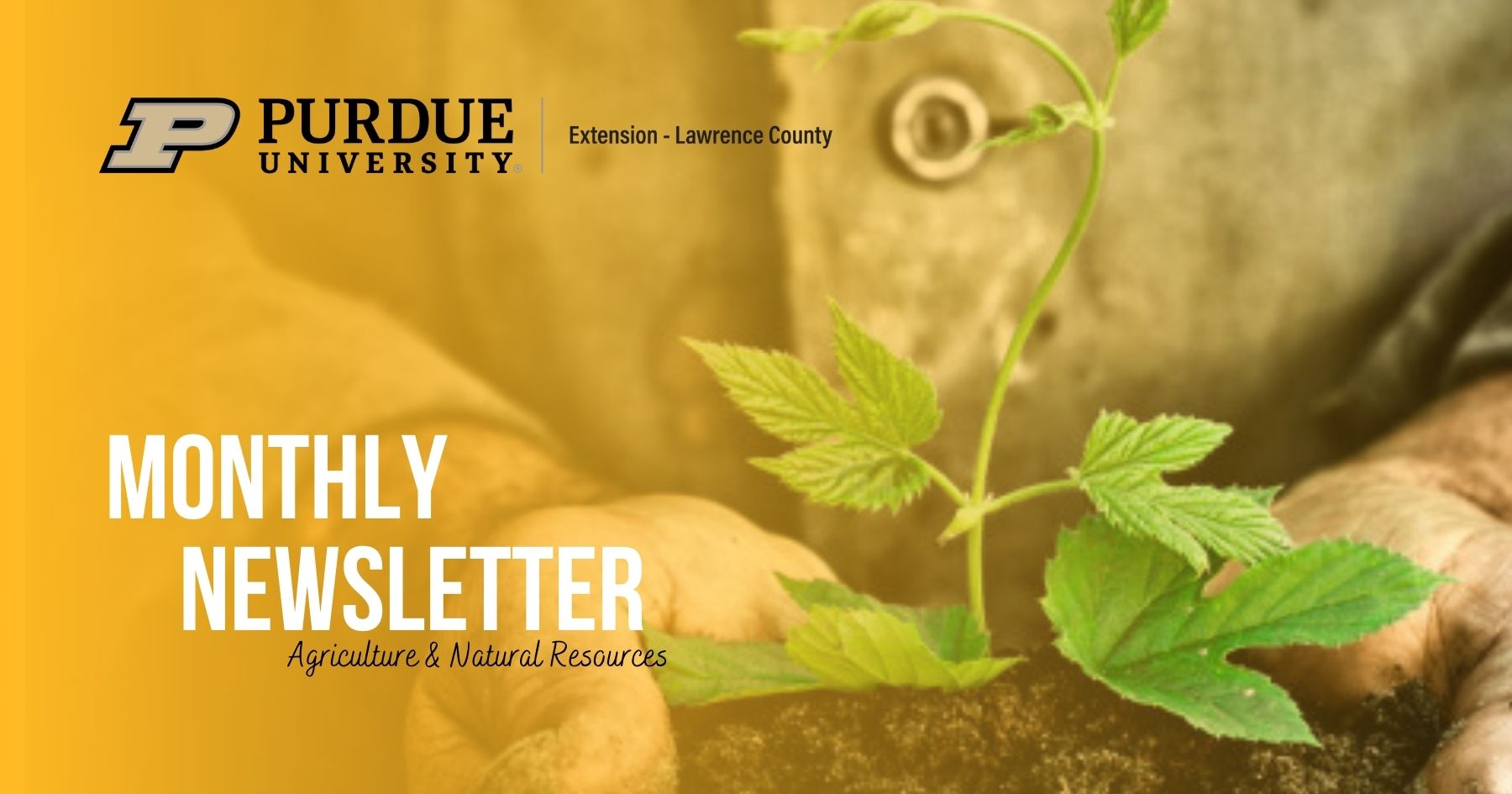 ANR Monthly Newsletter
Find copies of current and past newsletters from ANR Educator, Ophelia Davis, about agriculture relevant topics and programs that may be of interest to you.
Read All About It!
Meet Your Educator
Ophelia Davis
Agriculture & Natural Resources
Extension Educator
812.275.4623
Ophelia Davis is the Agriculture and Natural Resources (ANR) Extension Educator in Lawrence County for Purdue Extension. In her ANR role, Ophelia strives to provide education and assistance to the agricultural community focusing on needs that are current and relevant to Lawrence County's agriculture sector. In her last professional position before accepting the ANR Extension Educator position for Lawrence County, Ophelia served as an Agriculture Science/Business Teacher and FFA Advisor at West Washington High School. Prior to working in Purdue Extension, Ophelia sported Purdue's old gold and new black colors in her undergraduate years while she earned her Bachelor of Science Degrees in Agriculture Education, Animal Science – Agribusiness and Agriculture Economics. She later earned her Master of Science Degree in Curriculum and Technology. Ophelia's overall life experiences related to professional work and life on a farm have lent themselves nicely to aiding her in making significant connections and s experiences while serving to educate and inform the clientele she works with daily through Extension.