What is HHS?
Purdue Extension Health and Human Sciences (HHS) provides education to people of all ages in Indiana's 92 counties on the topics of food, family, money & health

. The community is our classroom – where we bring university information to the local level and help people strengthen families, spend smart, eat right, and live well.
     The Purdue Extension-Lawrence County Health and Human Sciences program strives to bring education to those in our community. Whether that be food based knowledge and safety, drug awareness and prevention, safe sleep resources, money management, or even de-cluttering advise, this program offers a variety of adult and youth classes catered to such needs. Contact us today to learn more about what HHS can do for you!
Program Areas
Agriculture & Natural Resources
Contact Us
Purdue Extension-Lawrence County
lawrenceces@purdue.edu
924 16th Street
Bedford, IN 47421
(812) 275-4623
Current Programming
Current Programming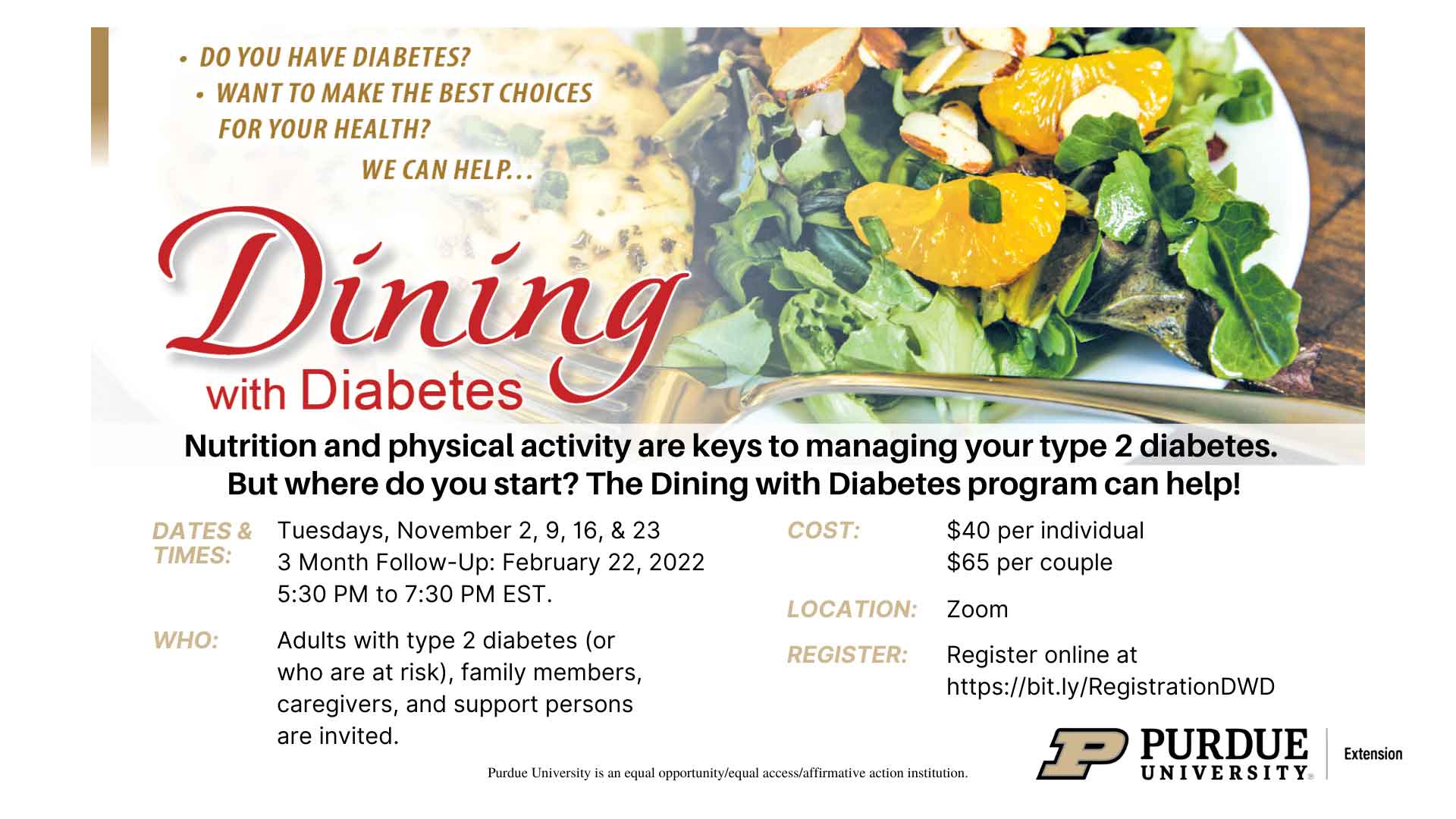 Dining with Diabetes
Purdue Extension offers Dining with Diabetes Do you have type 2 diabetes? Would you like to learn more about your disease and how to live well while reducing your health risks? If so, Purdue Extension has a great program for you!
Read More