Harrison County
Health and Human Sciences
Welcome to the Purdue Extension Harrison County Health and Human Sciences page. Please contact our office for additional information about our programs and services.
Contact Us
Purdue Extension Harrison County
247 Atwood Street
Corydon, IN 47112
812-738-4236
Health & Human Sciences Connections
Health & Human Sciences Connections is the quarterly newsletter for Purdue Extension Harrison County's Health and Human Sciences Department. If you would like to receive this newsletter in the mail, please contact our office manager, Mary Eve, at 812-738-4236 or feve@purdue.edu.
Meet the Educator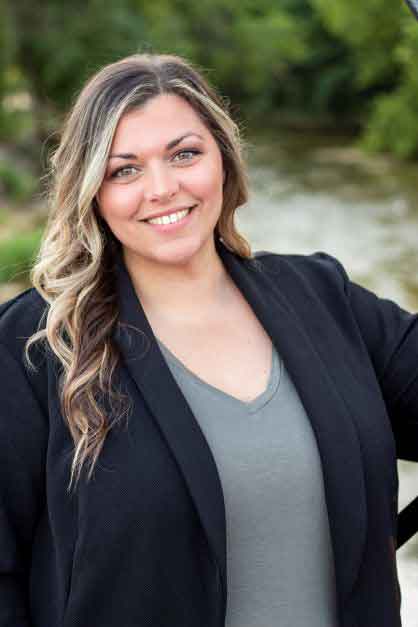 Tara Beckman
Health and Human Sciences & Community Development
Extension Educator
812.736.1433
A Letter from the Educator
Hi, everyone!
I'd like to officially introduce myself, & just say that I am extremely excited about this new role.  My name is Tara Beckman. I am a licensed educator in the State of Indiana and have worked for over a decade in public education as a Family and Consumer Sciences teacher.  I also have experience in community development and non-profit event planning through the various roles I've served during my years in education. 
I am a resident of Harrison County– along with my husband, Matt (a native of the county who grew up participating in 4-H Beef Cattle projects), and our two daughters.
As summer is in full swing, and fair already over, I just wanted to congratulate and say thank you to everyone on a job well done!  Hearing the many ways the community has shared their interests and talents (113 open class exhibitors this year), and the Homemakers' passions toward helping individuals achieve their educational goals, is inspiring and one I can't wait to fully witness myself!  Also, as your gardens are hopefully starting to flourish (or picking up garden-fresh produce from local vendors at our farmers' markets), be sure to look ahead in this newsletter to see our recipe recommendations to ensure safe food preservation.
If I haven't had the pleasure of meeting you yet, I look forward to doing so very soon.  Please don't hesitate to say hi if you see me out and about, or stop in at our office.  I look forward to further discovering how my passions and needs of our community align in the coming weeks and months ahead!
ServSafe
Using the National Restaurant Association's Serv Safe ® curriculum and partnering with the Indiana Restaurant Association, hundreds of food service employees are certified or re-certified in food handler certification annually in Indiana.Serv Safe ® training and certification sets the standard in food safety with the most up-to-date and relevant information. It brings together the current best practices to meet the industry's changing needs. Participants in the training's stay engaged, retain the information better, and understand how to apply it. 
Diabetes adversely impacts the lives of over 10 percent of adults in Indiana dealing with this chronic condition. People with diabetes may experience financial struggles due to higher healthcare costs and are at increased risk for developing long-term health problems. Dining with Diabetes is a cooking school that offers a practical approach to eating well for those with type 2 diabetes and their caregivers. The program consists of four sessions and a reunion. Program topics include:
planning meals and snacks with delicious and healthy recipes
cooking demonstrations and food sampling
motivation and support — connect with others who are living with diabetes
ideas for being more active
an understanding of how diabetes affects your overall health