Harrison County
Health and Human Sciences
Welcome to the Purdue Extension Harrison County Health and Human Sciences page. Please contact our office for additional information about our programs and services.
Contact Us
Purdue Extension Harrison County
247 Atwood Street
Corydon, IN 47112
812-738-4236
Meet the Educator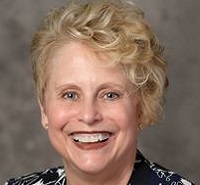 Annette Lawler
Purdue Extension Harrison County
Health and Human Sciences
812.738.4236
Health & Human Sciences Connections
Health & Human Sciences Connections is the quarterly newsletter for Purdue Extension Harrison County's Health and Human Sciences Department. If you would like to receive this newsletter in the mail, please contact our office manager, Mary Eve, at 812-738-4236 or feve@purdue.edu.
Instant Pot Class
Instant Pot Class
"How to use the Instant Pot I got Two Years Ago for Christmas"
Do you have an Electric Programmable Pressure Cooker (EPPC) still in the box and you are not sure how to use it? Here is the class for you. We will show you how to use these convenient machines and provide handouts, recipes, and recipe tastings....
Read More
Canning
Ready to start using your pressure canner? Have you had your guage tested? Stay safe and test your guage annually! This can be done for a small fee of $5.00 at the Purdue Extension Harrison County Office at 247 Atwood Street in Corydon, Indiana. Call for an appointment at 812-738-4236, Monday through Friday, 8:00 AM to 4:30 PM.
Canning can be a fun and economical way to make fresh foods available year-round. Don't take chances with canning recipes handed down over the years. Use procedures that have been scientifically tested to ensure safe and high-quality canned products and optimized for prolonged storage. Use this fact sheet to understand the correct procedures for canning foods at home.
ServSafe
Annette Lawler, HHS Educator, provides trainings and proctor the exams for food service employees to have food handler certification. Using the National Restaurant Association's Serv Safe ® curriculum and partnering with the Indiana Restaurant Association, hundreds of food service employees are certified or re-certified in food handler certification annually in Indiana.Serv Safe ® training and certification sets the standard in food safety with the most up-to-date and relevant information. It brings together the current best practices to meet the industry's changing needs. Participants in the training's stay engaged, retain the information better, and understand how to apply it. 
Diabetes adversely impacts the lives of over 10 percent of adults in Indiana dealing with this chronic condition. People with diabetes may experience financial struggles due to higher healthcare costs and are at increased risk for developing long-term health problems. Dining with Diabetes is a cooking school that offers a practical approach to eating well for those with type 2 diabetes and their caregivers. The program consists of four sessions and a reunion. Program topics include:
planning meals and snacks with delicious and healthy recipes
cooking demonstrations and food sampling
motivation and support — connect with others who are living with diabetes
ideas for being more active
an understanding of how diabetes affects your overall health
Join us for our November Dining with Diabetes Event!
Click HERE for Details on our November Dining with Diabetes Event
Upcoming Harrison County and State Extension Events