Detecting tree stress after invasive plant herbicide application
Flown by Phill Woolery, Agriculture & Natural Resource Educator, Purdue Extension – Starke County
A demonstration trial of methods to control the invasive winged burning bush was conducted in the forest at the Pinney Purdue Ag Center. The treatments consisted of four different herbicides and two different timings of application. The herbicide treatments were glyphosate, glyphosate and metsulfuron-methyl, triclopyr, and triclopyr and metsulfuron-methyl. Metsulfuron-methyl has some soil activity, so there was concern about damage to desirable trees in the forest. The drone was used to monitor damage to the overstory trees.
The forest was flown with both an RGB camera and an infrared camera in August. At the time, some of the plots had had two herbicide treatments.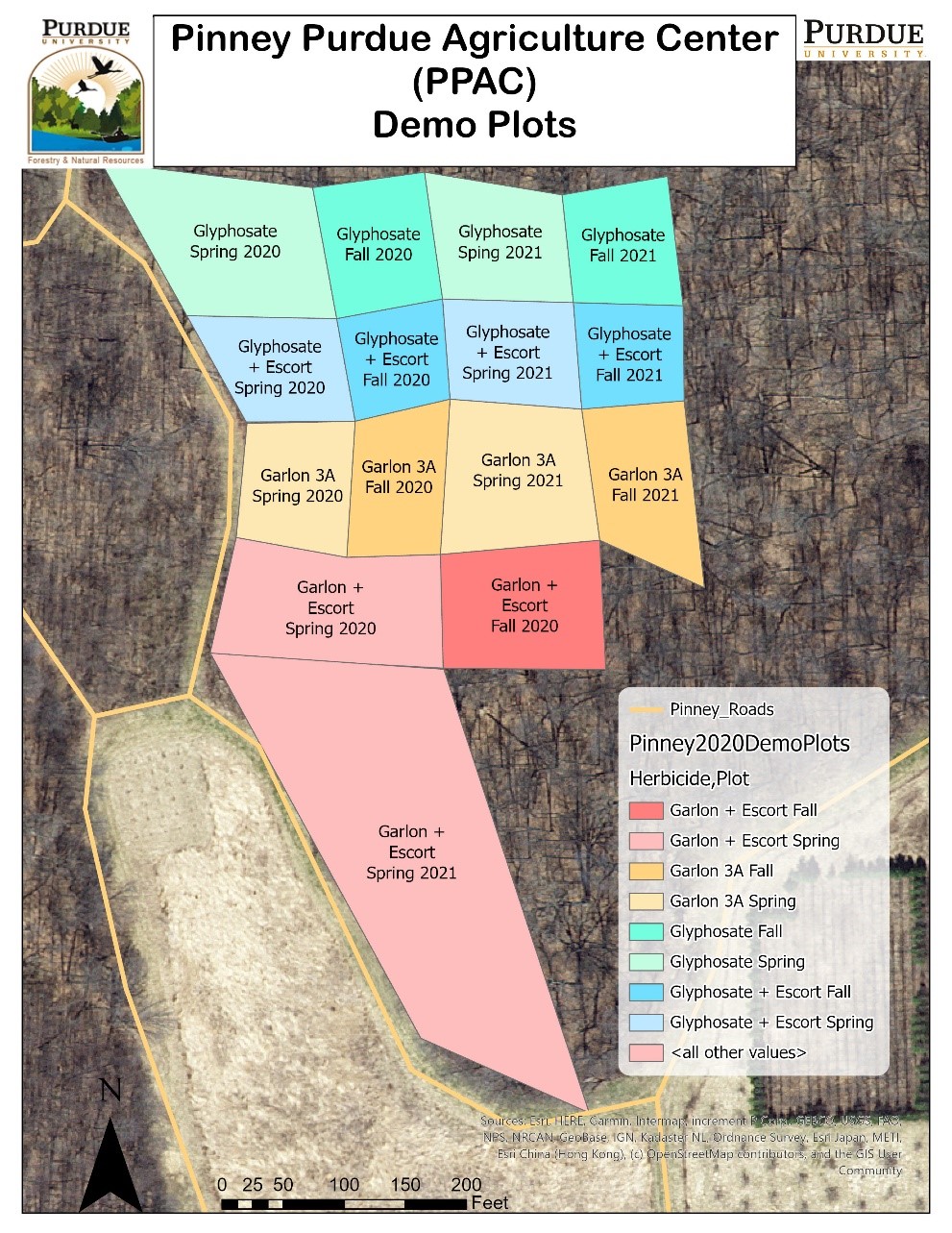 There were a few trees that showed up as stressed in both sets of imagery. So the pilot checked the area from the ground and through manual, drone flights. On the ground, the pilot found a group of small hackberries that had died. It was from the spring triclopyr and metsulfuron-methyl treatment.
There were burning bush at the base of the trees that had been treated. There was also another dead hackberry in the treatment area. There is not a lot of hackberry on the site, so it was hard to determine whether the tree had a greater dose of the chemicals or if it was just more sensitive to the treatment.
The other stressed trees shown in the VARI imagery were black cherry trees. These did not show up as being stressed in the NDVI image. Using the manual drone flights, the pilot took some closer images of the crowns as well as photos from the ground.
Natural Resources Examples