Green snap damage in corn
Flown by Andrew Westfall, Agriculture & Natural Resources Educator, Purdue Extension – White County
A severe storm passed through White County, Ind. in July 2020, causing wind and hail damage to corn. UAV images were used to compare with a crop insurance assessment to evaluate crop loss.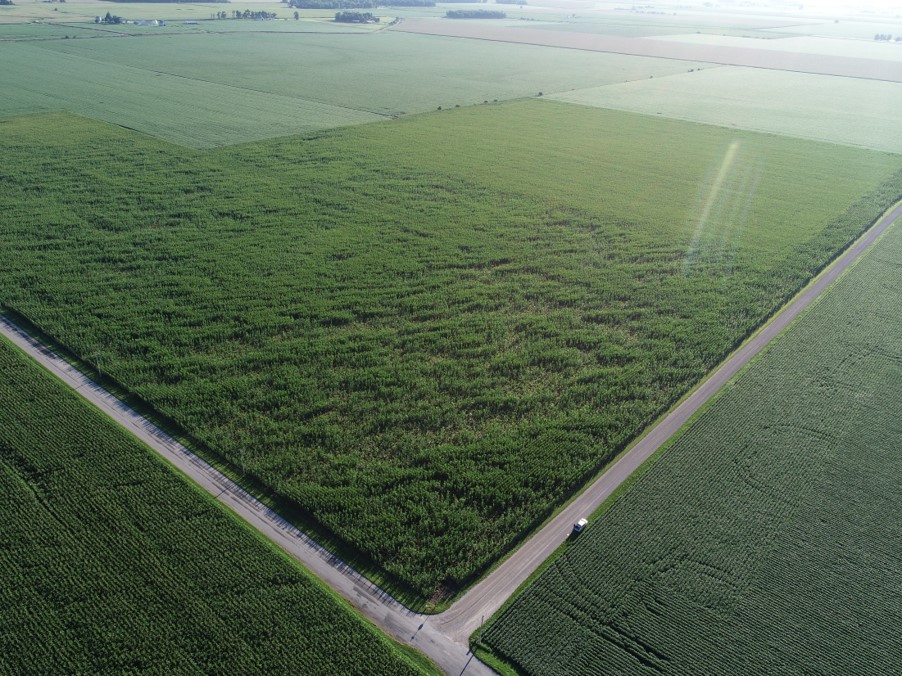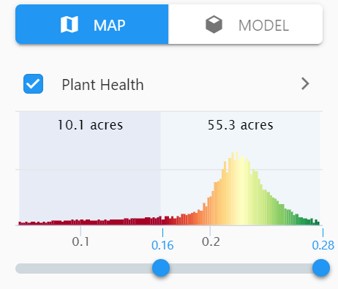 Images of the field were collected on July 28, August 13 and September 8 of 2020. The farmer planted a different variety approximately halfway through the field, and they found the variety more susceptible to wind damage was used on the border rows. Note: The northern panhandle portion of the field was protected by a windbreak and buildings.
Using the "plant health" map feature in Drone Deploy, they determined that approximately ten acres (+/- two acres) were severely damaged by wind. Mid-August seemed to provide the most accurate assessment and hybrid selection played a large role in withstanding high winds.
Corn, Soybean and Wheat Examples