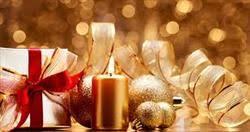 As many households come up with plans for celebrating the holidays this year, extra care should be given for in-person festivities.
Preparing for the Event
Plan with COVID-19 in mind. When planning to host, you should assess current COVID-19 levels in your community to determine whether to postpone, cancel or limit the number of attendees. These considerations are meant to supplement – not replace – any state, local, territorial or tribal health and safety laws, rules and regulations with which holiday gatherings must comply.
Consider the best location and duration. When possible, consider hosting outside, partially outside or with good ventilation (open windows and/or doors).  Limit the length of the event to help limit the risk.
Limit the number of attendees. Celebrating virtually or with members of your own household poses low risk for spread. In-person gatherings pose varying levels of risk.
Clean in preparation. Go through our checklist to make sure your home is ready for hosting.
During the Event
Limit contact with commonly touched surfaces or shared items.

 

Clean and disinfectant commonly touched surfaces and any shared items between use when feasible. Use EPA-registered disinfectants. Use touchless garbage cans if available and use gloves when removing garbage bags or handling and disposing of trash. Wash your hands after removing gloves.
Wear masks as needed.

 

This is especially important whenever you're around people who don't live in your household to reduce the risk of spreading the virus.
Wash your hands frequently.

 

Use soap and water for at least 20 seconds, especially after blowing your nose, coughing, or sneezing. Make sure guest are also washing their hands, especially before any food preparation, serving or eating. Use hand sanitizer with at least 60 percent alcohol if soap and water are not available.
Keep safe around food and drinks.

 

Currently, there is no evidence to suggest that handling food or eating is associated with directly spreading COVID-19. It is possible that a person can get COVID-19 by toucing a surface or object, including food, food packaging or utensils that have the virus on them, and then touching their own mouth, nose or possibly their eyes. However, this is not thought to be the main way that the virus is spread. Remember, it is always important to fallow good hygiene to reduce the risk of illness from common foodborne germs.

Instead of potluck or family style meals, consider having guest bring food and drinks for themselves and for members of their own household only.
Limit people going in and out of areas where food is being prepared or handled, such as in the kitchen or around the grill, if possible.
Wear a mask while preparing or serving food to others who don't live in your household.
If serving any food, consider having one person serve all the food so that multiple people are not handling the serving utensils.
Use single-use options or identify one person to serve sharable items, like salad dressings, food containers, plats and utensils, and condiments.
Avoid any self-serve food or drink options, such as buffets or buffet-style potlucks, slad bars, and condiment or drink stations. Use grab-and-go meal options, if available.
After the Celebration
Wash all dishes, serving wear and utensils.
Clean and disinfect all areas where people were present.  This includes all hard surfaces such as countertops, floors, cabinet handles and doorknobs.
Wash and disinfect reusable items before putting away.

 

If you choose to use any items that are reusable (e.g., seating covers, tablecloths, linen napkins), wash and disinfect them after the event. If needed, find helpful laundry solutions for holiday stains.
Relax! Now it's time to recharge…and enjoy your delicious leftovers!