Sign up for 4-H Today!
Warren County 4-H News
Welcome to Warren County 4-H! For more information, please click this link to learn what 4-H is and how you can enroll. Our hope for Warren County 4-Hers is that their 4-H projects and activities with which they are involved will be positive experiences that will further their growth toward becoming responsible and productive members of society and leaders in their respective communities.
4-H educator
Emily Ade
County Extension Director
4-H Extension Educator
ade0@purdue.edu 
765-762-3231
4-H PLEDGE 
I pledge
     My head to clearer thinking.
     My heart to greater loyalty.
     My hands to larger service, and
     My health to better living.
     For my club, my community
     My country, and my world.
 4-H MOTTO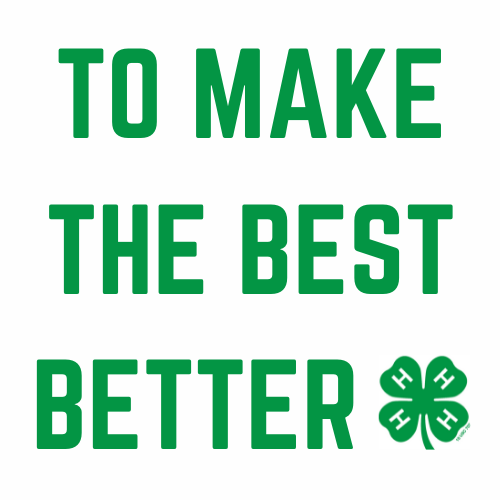 Upcoming Warren County Extension Events