Vanderburgh
4-H began over 100 years ago, and has since grown into the largest youth development program in the nation. 4-H prepares young people to be leaders in their community and around the world through hands-on experiences alongside their peers and caring adults. 


Looking for more information about Vanderburgh County 4-H? Check out our       
2022 4-H Program Book
New to 4-H? Check out our New Member Guide
Instructions for Enrollment 
New Member? You can find enrollment instructions here.
Returning 4-H member? Find instructions for enrollment here.
Please call our office at (812) 867-4935 if assistance is needed.  You are welcome to use our computers to complete your enrollment process.  Our office is located at 13301 Darmstadt Rd. Office hours are Monday thru Friday 8:00am to 4:30pm.  We hope you join the club! 
Vanderburgh County 4-H Team
Featured Stories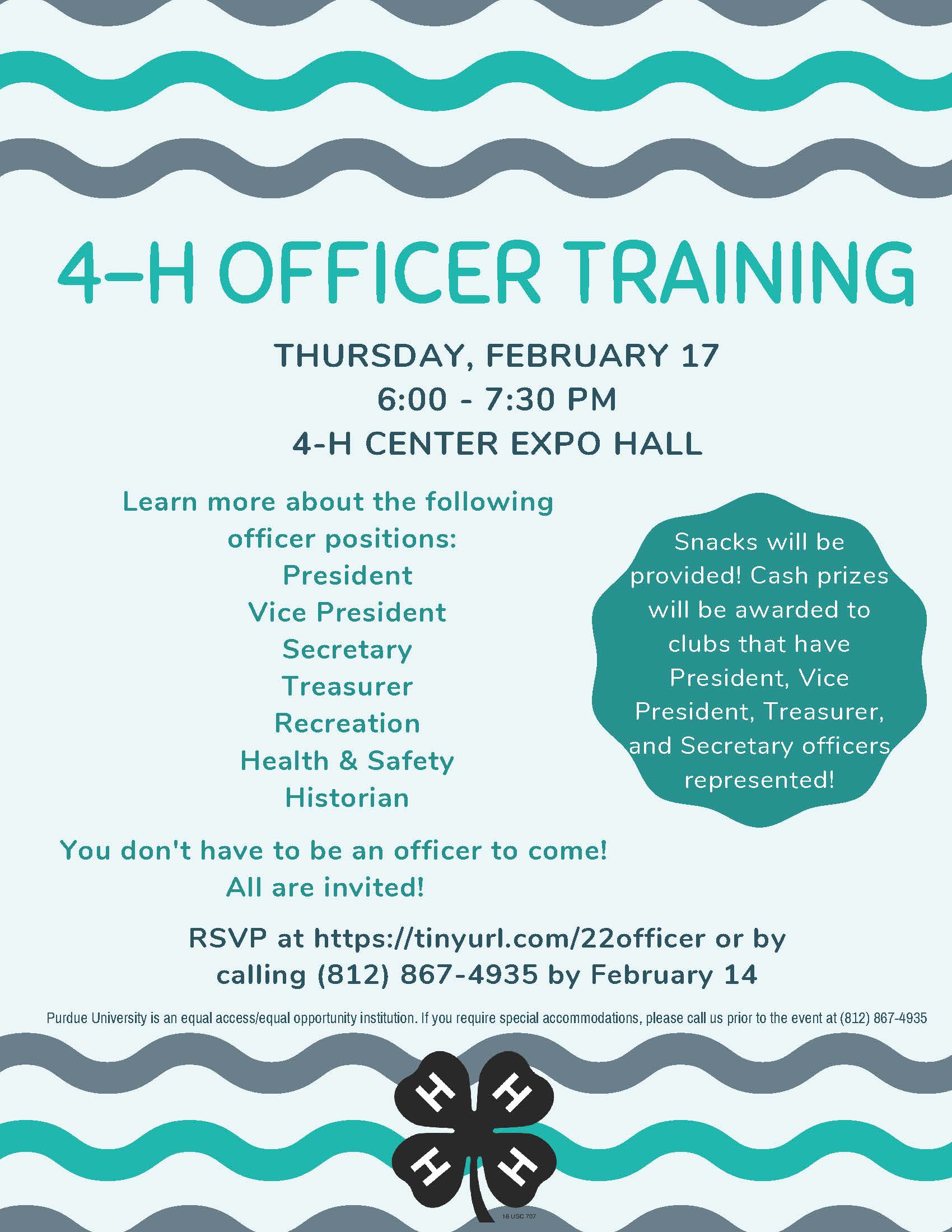 Officer's Training
Join us on Thurs. Feb. 17th for an evening of learning, collaboration and team building. We will...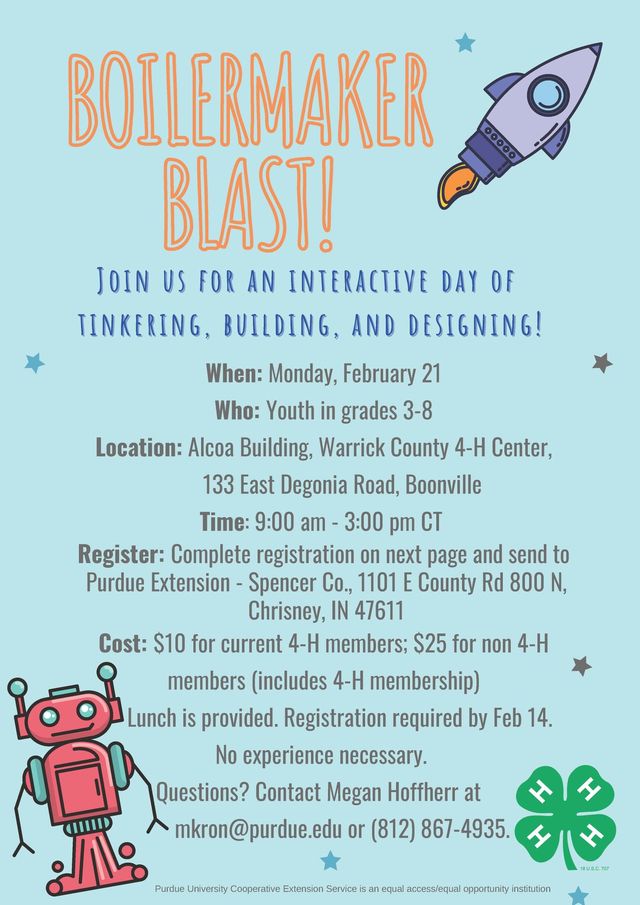 Boilermaker Blast
Looking for something to do while off school on Monday, February 21st? Youth grades 3-8 join us...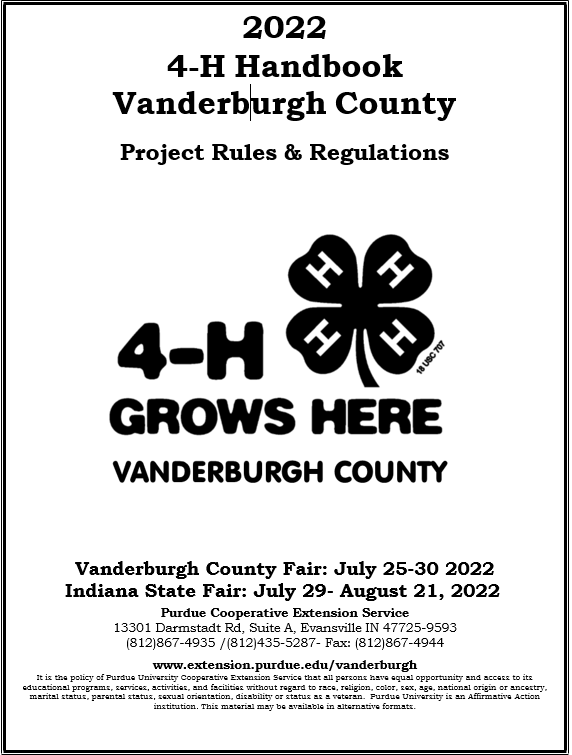 2022 4-H Handbook
The 2022 4-H Handbook is now available on our website! You will find the file under the 4-H...