Ag & Natural Resources Information
What We Do
The Putnam County Agriculture and Natural Resources (ANR) program extends Purdue University research to residents to assist agricultural producers, woodland owners, gardeners, and homeowners. Educational opportunities include in-person and virtual programs/meetings, personal consultations, newspaper articles,  websites, and social media. See Facebook pages for Purdue Extension-Putnam County and Putnam County Master Gardener Association.
Below you will find information that may help answer questions you have. If you need to talk to a real person, we're also available at the number to the right.
Contact Us
Purdue Putnam County Extension

Jenna Nees, ANR Educator
smith535@purdue.edu

12 Central Square (mailing addresses)
152 E Columbia Street (physical address)
Greencastle, IN 46135

Phone #: (765) 653-8411
Meet your ANR Educator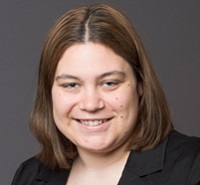 Jenna Nees
Extension
Ag & Natural Resources (ANR) Educator
7656538411
Hello! My name is Jenna Nees and I am the Ag & Natural Resources (ANR) Extension Educator at the Putnam County office. I have been in this role since February 2015. I have experience raising cattle and sheep. My educational background focused on agribusiness and farm management.   
Please take a moment to see what Purdue Extension has to offer. If you have any questions, or would like more specific information, go ahead and give me a call or send me an email.
2023 Scholarships Available from the Putnam County Master Gardener Association
The Putnam County Master Gardener Association is committed to sustainable gardening, soil health, environmental soundness, and community involvement.  They support education and outreach to local growers fo food, flowers, shrubs, and trees.  In offering these scholarships, they hope to further the education of young people who share these same values.
The Putnam County Master Gardener Association has two $1,000 scholarships available.  Scholarships are available for current Putnam County high school seniors who are preparing to enter post-seconary education in the fall of 2023 or a current college student who is enrolled for fall of 2023.  Home-schooled stduents are welcome to apply.  Applicants need to be majoring in horticulture, agriculture, plant science, botany, forestry, landscape architecture/design, or another gardening-related field.
If you would like to apply for these scholarships, please complete and submit the application below by April 3, 2023.  Please pay attention to which application you are completing because there are slight difference between the high school senior application and the current college student application.  If you have any questions or concerns, please contact Jenna Nees.
Strategic Marketing for Your Farm's Future
"Strategic Marketing for Your Farm's Future" addresses the marketing and production risks associated with commodity marketing and niche marketing to increase farm income. These resources will help producers with risk management by enhancing their marketing and production skills.
Strategic Marketing for Your Farm's Future Resources
Putnam County Ag & Natural Resource News
Frequently Asked Questions
Exhibiting Open Class at the 2022 Putnam County 4-H Fair!
If you are interested in exhibiting cut flowers, agriculture goods (hay, eggs, honey, etc.), vegetables, herbs, and/or artistic flower arrangements at the Putnam County 4-H Fair, then please check out the link at the website below for more information.
2022 Putnam County 4-H Fair Open Class