Contact Us
Liz Beiersdorfer
ebeiers@purdue.edu
229 Main Street 
Aurora, IN 47001
(812) 926-1189
4-H began over 100 years ago, and has since grown into the largest youth development program in the nation. 4-H prepares young people to be leaders in their community and around the world through hands-on experiences alongside their peers and caring adults. Backed by a network of more than 6 million youth, 540,000 adult volunteers, 3,500 professionals, and more than 60 million alumni; 4-H delivers research-based programming around positive youth development. 4-H is delivered through America's 109 land-grant universities and the Cooperative Extension Service reaching every corner of our nation.

In Indiana, 4-H can be found in all 92 counties as delivered through Purdue Extension. Community clubs, afterschool programs, school enrichment, camps/workshops, and special interest programs are all ways youth across Indiana can be involved with the 4-H program.
INDIANA 4-H MISSION: 
The Indiana 4-H Youth Development mission is to provide real-life educational opportunities that develop young people who will have a positive impact in their communities and the world. 
INDIANA 4-H VISION: 
Indiana 4-H Youth Development s​strives to be the premier, community-based program empowering young people to reach their full potential.
4-H MISSION: To empower youth to reach their full potential working and learning in partnership with caring adults while also creating sustainable community change
4-H VISION: A world in which youth and adults learn, grow, and work together as catalysts for positive change
HOW: Through the power of youth; effective organizational systems; access, equity, and opportunity; extraordinary opportunities to learn; exceptional people; and innovative practices.
  If you or someone you know are interested in the 4-H Dog project,
  please see the informational flyer attached for the Kick-Off meeting.
Congratulations to all 4-H'ers who participated in the 2023 Dearborn County Fair and the State Fair.  Below you will find the results for 4-H members and Clover Buds.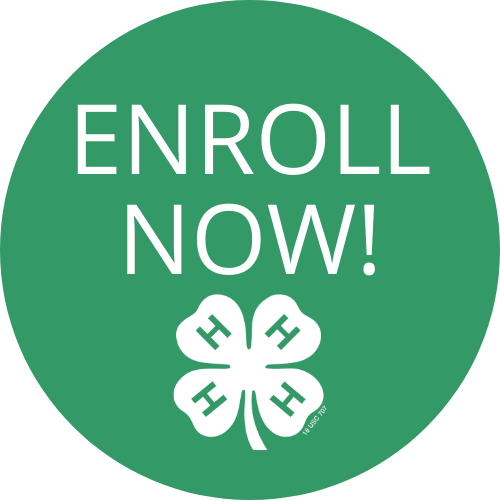 ENROLLMENT 
We encourage you to sign up between October 1st through January 15th of each year to get the most out of your 4-H experience. 
4-H (Grades 3-12) 
4-H Volunteers
 Mini 4-H (Clover Buds-K-2)
Resources

THE DEARBORN COUNTY 4-H HANDBOOK AND OTHER IMPORTANT DOCUMENTS CAN BE FOUND BELOW. IF YOU HAVE ANY QUESTIONS PLEASE CONTACT THE EXTENSION OFFICE AT 812-926-1189.