4-H Camp
Experience the fun of camping in a cabin, boating, fishing, swimming, crafts, games and much more. 4-H Camp is a way to make new friends and learn life lessons in a outdoor setting. You will make memories that last a lifetime as well as learning leadership skills.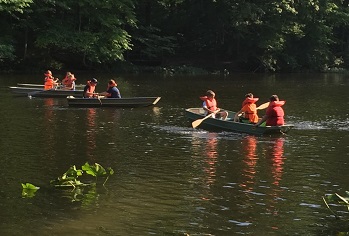 Contact Us
Purdue Extension Boone County
1300 E. 100 S.
Lebanon, IN 46052
765-482-0750
4-H Camp
4-H Camp develops leadership and responsibility skills for teen counselors, while providing a safe and fun opportunity for the campers through activities, which allow them to gain knowledge and develop social skills while meeting new friends.