Manure management demos
Flown by Austin Pearson, Agriculture & Natural Resources Educator, Purdue Extension – Tipton County

This video displays how manure management equipment is used for educational and marketing purposes. The equipment displayed here is used to agitate a lagoon for pumping and spreading as a fertilizer source. Most lagoon agitators are controlled from the bank, but an aerial view can give the operator a new perspective.
This boat floating manure agitator enters the lagoon to stir the hard manure on top and circulate the manure at the bottom. This ensures a consistent manure mixture for application.
This PTO-driven agitator is another common piece of manure management equipment.
After field demonstrations, the field was half-way mixed. Operators finished mixing the lagoon that afternoon, and the next day, pumped and spread the manure.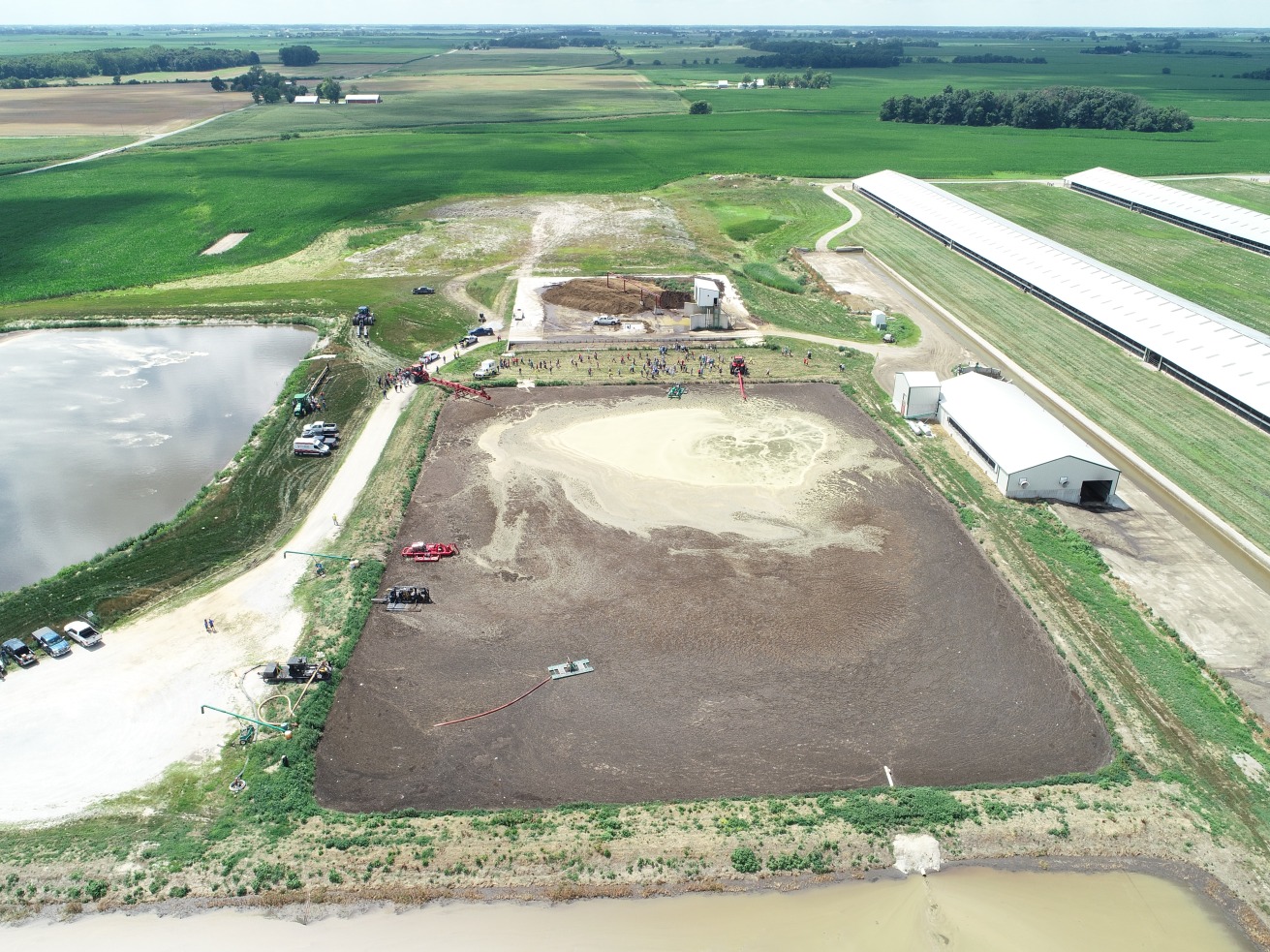 Animal Agriculture Examples