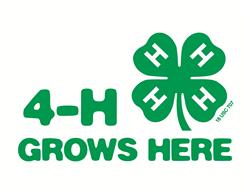 It is that time of year.  Clubs are starting to have meetings.  Some clubs have already set dates and while others have not. 
This year there are 2 documents to help you figure out your schedule.  Please see "Knox County 4-H Calendar 2021.pdf" "Knox County Club Meeting Dates 2021.pdf" located under "Related Files" at the bottom of the page for an updated list of club meetings. 
If you have any questions please contact the Extension Office at 812-882-3509. 
Related Files