Purdue Extension Vermillion County
What We Do
Hello!  I am so glad you've found this page!  I am Lori Bouslog, the Health and Human Sciences Extension Educator for Purdue Extension Vermillion County.  I have been in this role since January 2018, and with Purdue Extension since December, 1985.  I work in the areas of food, family, money and health.  My teaching specialty is Financial Resource Management. 
Please take a few minutes to see what programs I offer in Vermillion County.  If you have any questions, or would like additional information, please call or send me an email.  I am interested in offering programming to meet the needs in Vermillion County. 
 To find information about statewide Health & Human Sciences Extension, please click here:  
Programs I Offer Include:
Where Does Your Money Go?
Captain Cash
Your Money, Your Goals
Money As You Grow Book Club
Strategies for Estate Planning
Dining With Diabetes
Be Heart Smart
Strengthening Families Program for Parents and Youth 10-14
A Matter of Balance
Smart Choice Health Insurance
*I am also a trained facilitator for Myers-Briggs Type Indicator and Real Colors, and would enjoy facilitating a workshop for your organization! 
Contact Us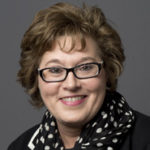 Lori Bouslog, Health and Human Sciences Extension Educator
lbouslog@purdue.edu
703 West Park Street, Suite #1
Cayuga , IN 47928
(765) 492-5336
Archived Resources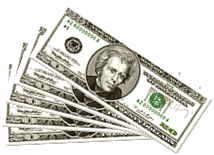 WHERE DOES YOUR MONEY GO 2-PART WORKSHOP/ JAN 23/ JAN 30
Does your money run out before the end of the month?

Is it difficult to pay your bills on time?

Do you wish you had more money?

If you answered yes to one or more of these questions, the Where Does Your Money Go program is for you!

During the 2 sessions, you will learn to recognize where your money goes, stop spending leaks to save money for what you really want, and develop a spending-savings plan.

Register today, and be more confident with a personalized spending plan that you've completed by the end of the second session. Details are in the flyer.
Money As You Grow Book Club is this Wednesday at Vermillion County Public Library, and Thursday at Clinton Public Library! Join us from 4-5 PM to learn more about money while reading our book for the month! An activity, game and snack is included! 8 households will receive a copy of this month's book.

An adult will need to register youth participants. Registration forms will be available at each program.

Questions? Contact Lori Bouslog at lbouslog@purdue.edu or call 765-492-5332.

Vermillion County Public Library
Clinton Public Library
Purdue University Health and Human Sciences Extension