Agriculture and Natural Resources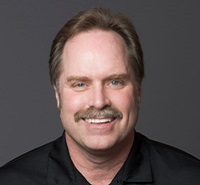 Phillip Cox is the Agriculture & Natural Resources Educator in Vermillion County. He is on the Indiana Small Farm Conference team and has served on the Trade Show subcommittee for the past several years. He also coordinates programming that includes such topics as pesticide safety, native plants, invasive species, gardening, natural resources, farming, wildlife management, and forestry.
Contact Us
Purdue Extension
Extension Educator - Vermillion County
cox119@purdue.edu
765-492-5330
Vermillion County 2022 Ag Outlook Breakfast – December 9
Purdue Extension - Vermillion County will host a free 2022 Ag Outlook Breakfast at 8:15 am on Friday, December 9that the Vermillion County Fairgrounds Community Building in Cayuga Park.  "Farmland Market Outlook" will be presented by Dr. Todd Kuethe.  He is an associate professor and Schrader Chair in Farmland Economics in the Department of Agricultural Economics at Purdue University, specializing in farm real estate, policy, and agricultural finance.  He is also a consultant at both the Federal Reserve Banks of Chicago and Kansas City, Editor of the Agricultural Finance Review, and Co-Editor of the Purdue Agricultural Economics Report (PAER).  Kuethe will discuss how Indiana farmland prices hit a new record high in 2022. This presentation will examine how we got here, what it means for your balance sheet, and where we may be headed in the future.  First Financial Bank is sponsoring the program.   RSVP is required by contacting the Vermillion County Extension Office at 765-492-5330 or cox119@purdue.edu by December 2.  Purdue University is an equal opportunity/equal access/affirmative action institution.
Purdue Extension and University of Illinois Extension to host Bi-State Crops Conference
Purdue University Extension and University of Illinois Extension are collaborating to offer the annual Bi-State Crops Conference, being held at The Beef House Restaurant's Oak Room at 16501 Indiana State Road 63, Covington, Indiana, on Thursday, December 1st.  Registration begins at 9:30 a.m. ET and the conference begins at 10:00 a.m. ET.
The conference program includes:
"Building a Soil Health Management Plan" by Barry Fisher, Fisher Soil Health, LLC.
"Using Soil Health for Resiliency during Extreme Weather Events" by Hans Schmitz, Conservation Cropping Systems Initiative.
"Anhydrous Ammonia Risks and Regulations" by Kurt Lanzone, Purdue Extension – Parke County.
"The Farm of the Future is Here" by Dennis Bowman, University of Illinois Extension.
The conference includes a Beef House lunch and concludes at approximately 3:00 p.m. ET.  The registration fee is $30 (includes lunch) and is payable at the door by cash or check.  Education credits for Indiana Private Applicators (PARP), Certified Crop Advisors, and Indiana Commercial Applicators have been approved and will be available for no additional fee.  Sponsors for this year's conference include: Indiana Soybean Alliance, Indiana Corn Marketing Council, Clean Water Indiana, Vermillion-Parke Soil Health Alliance, and S.T.A.R. – Saving Tomorrow's Agricultural Resources.
Pre-registration is required online at  https://tinyurl.com/BiStateCrops22 by November 28.  Visit https://go.illinois.edu/BiStateConference  for more information. If you have questions or need a reasonable accommodation to participate in this program, please contact Kurt Lanzone, Parke County Extension, at (765) 569–3176 or klanzone@purdue.edu ; or Phil Cox, Vermillion County Extension, at (765)492-5330 or cox119@purdue.edu .  Purdue University and the University of Illinois are equal opportunity/equal access/affirmative action institutions.