Agriculture & Natural Resources
What We Do
ANR Educators provide research based, unbiased information and programs on a variety of topics including: crops, ag business, livestock, natural resources, horticulture, small farms, urban agriculture, pesticide use, land conservation, and many more topics! Local residents may contact the office for consultations.
Local Impact
5 Private Applicator Recertification Programs (PARP) where 249 farmers recieved continuing education credit for pesticide use
33 people trained in using unmanned aerial vehicles (UAVs) through our UAV Technology Program
10 indivuals joined the Master Gardeners who donated 773 pounds of produce to local food pantries through our community garden program
6,566 direct educational contacts through 136 learning events and 350 consultations
20 youth participate in a five week garden series
Below find information that may help you with your information needs - news articles, additional pages, and topical links of interest. If you need to talk to a real person, we're also available at the number to the right.
Contact Us
Purdue Extension Tipton County
tiptonces@purdue.edu>
1200 S. Main St.
Tipton, IN 46072
(765) 675-1177
 Like us on Facebook:
Updated 10/28/2021
Report broken links to pearsona@purdue.edu
Footnote for all links: presence of a non-Purdue link does not imply endorsement of a product, nor does the absence of a link imply lack of endorsement. No inference of endorsement of any kind is intended.
Featured Story
Feature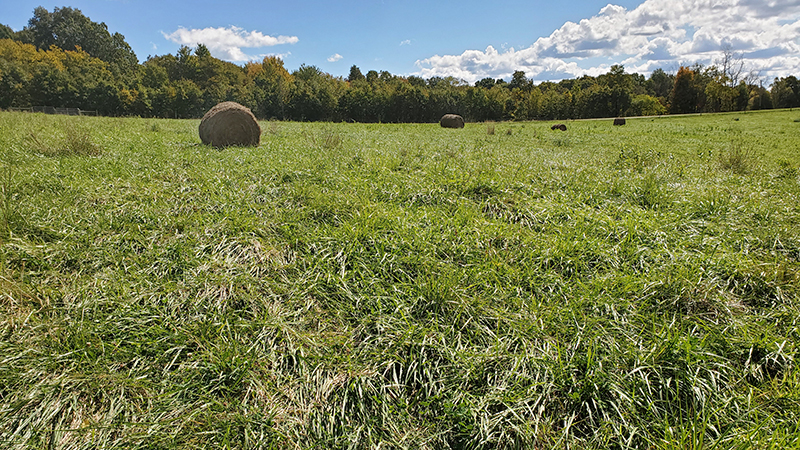 Upcoming bale grazing workshop to provide key industry insights
Aimed at the livestock industry, an upcoming bale grazing workshop will offer vital info on keeping animals on pasture, dealing with drought and renovating pastures.
Read More