Steuben County Extension Board Members
Steuben County Extension Board Members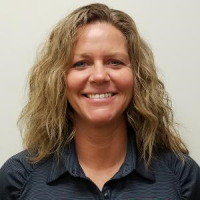 Paulette Fisher
President
2020-2023
Paulette is very passionate about health and wellness after embarking on her own journey to reverse an autoimmune disorder.  Paulette is a board member of Turning Point, serves in her local church's band and volunteers at a few of Fairview Missionary Church's Ministries.  She contributes to the board with her experiences and knowledge of nutrition and wellness.  Paulette is most comfortable advising the Health and Human Sciences program area.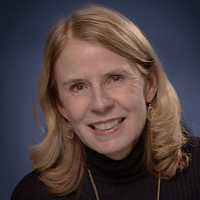 Terry Johnson
Vice President
2021-2024
Terry sees that Purdue Extension provides multiple programs for residents in all areas of the county. The variety of programs incorporate all different demographics while the topics are current and important to the community.  Terry has seen the lessons being taught and understands the educational goals. She has been a part of activities with Trine University sporting events and cultural events such as MLK program and international night.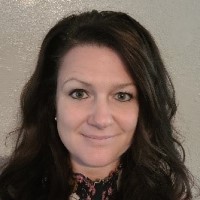 Amanda Lauer
Secretary
2021-2024
The areas in which Purdue Extension focuses are important to Amanda as they relate to the growth and development of a healthy community, and she is honored to help plan and provide advice.  She has been on the board of Shape Up Steuben as Event Coordinator and has facilitated any aspects of Angola's Art Pageant for the past three years.  Purdue Exension aligns with her values of partnership, leadership, and development for our future and our children's future.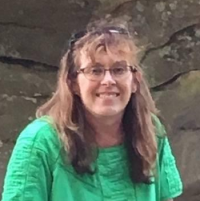 Debbie Delaney
2020-2023
Debbie has been involved with our 4-H Program as a volunteer for several years.  Serving as a 4-H Club Leader, Council Member and Horse & Pony Workout leader.  Her true passion is to help our youth try new things and really enjoys seeing that spark in their eyes.  Debbie has served Purdue Extension in all aspects of our programs, while providing support for our Educators.  In her spare time she enjoys trail riding, camping and family time.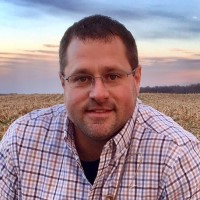 Ryan Sanders
2020-2023
Ryan is a 4-H parent and was a 4-H'er himself in Williams County, Ohio.  He is a Certified Crop Advisor and very involved in agriculture.  Ryan and his family are active and involved in the Angola United Methodist Church, and a member and volunteer at the Steuben County YMCA.  He supports Purdue Extension in Steuben County and its programs, and has been a part of the successful development of different areas of Extension programming.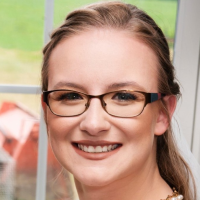 Alexandria Smith
2020-2023
Besides being a member of the Extension Board, Alexandria is also a 4-H club leader, project superintendent, and a PCARET Member.  She has enjoyed her tow years on the board and looks forward to supporting Purdue Extension's growth in our community.  Alexandria and her husband resides in the Angola area.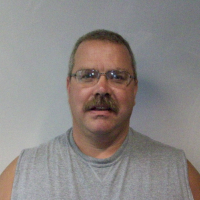 Rodney Snyder
2020-2023
Rodney is a long-time supporter of Purdue Extension.  He has been a 4-H Volunteer for 26 years with many different roles.  He has served as 4-H Goat Superintendent with his wife Nicole, has served on the 4-H Fair Board, member of the Grounds Committee, Auction Committee, Awards Committee and Program/Publicity Committee.  Rodney is interested in helping to provide support between Purdue Extension and the youth in the county.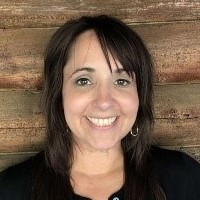 Jessica Cartwright
2021-2024
Jessica has a desire to make our community better for all who live here.  She brings her knowledge and past experiences with her, which offers a different outlook.  It is important to her to have a variety of people on the board so all can learn from each other.  Health and Human Scienes and Community Development are the areas Jessica feels comfortable advising and offering thoughts.  Jessica has worked with Hoosiers Feeding the Hungry, Pleasant Lake PTO, and has volunteered at Warm a Heart.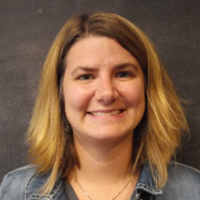 Amber Farnham
2021-2024
Amber has been involved with the Steuben County 4-H Program for 11 years with her two sons and serves as the 4-H Club Leader of the Lucky Ducks 4-H Club, something she has excelled at for 6 years.  Amber is also involved with the Steuben County Literacy Coalition and the Pleasant Lake Community Church.  She stays busy with "Hearts and Crafts by Amber," her small business.
Jordan Eldridge
2021-2024
Jordan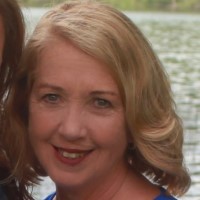 Beverly Martin
2022-2025
Beverly feels she could be an asset to the Purdue Exension Board because of her background and experiences, expecially with youth.  She is very involved with her children and grand children throughout their school and extra-curricular activities.  Beverly owned a business in Angola for nine years and participated with the Chamber of Commerce, networking groups, and volunteered with non-profits throughout the Angola area.  She supports and shops small businesses in our area and believes that by supporting these local businesses, it will only strengthen our community.
Theresa Steele
2022-2025
Theresa is new to Purdue Extension and would like to learn more.  She is involved with the Steuben County Economic Development Corporation and Angola Area Chamber of Commerce.  She ia s Steuben County GOP precinct committeeman and Steuben Republican Women Founder and Member.  She has completed the Master Gardener class associated with Purdue Extension.  Theresa is a business coach, so she has an interest in our local economy and helping businesses grow and sustain their operations.  She enjoys promoting programs that she supports and adds value where she can, and she plans on doing the same for Purdue Extension.
Interested in Joining Us?