What is the Purdue Extension Nutrition Education Program?
All over Indiana, the Purdue Extension Nutrition Education Program is working to improve community wellness and health equity for all Hoosiers, especially those of us who have the least, through two major offerings: direct education and community wellness initiatives. We partner with local advocates, community organizations, and government agencies to make food and exercise accessible in Indiana.
For more information about the Purdue Extension Nutiriton Education Program, checkout the Eat Gather Go website! https://www.eatgathergo.org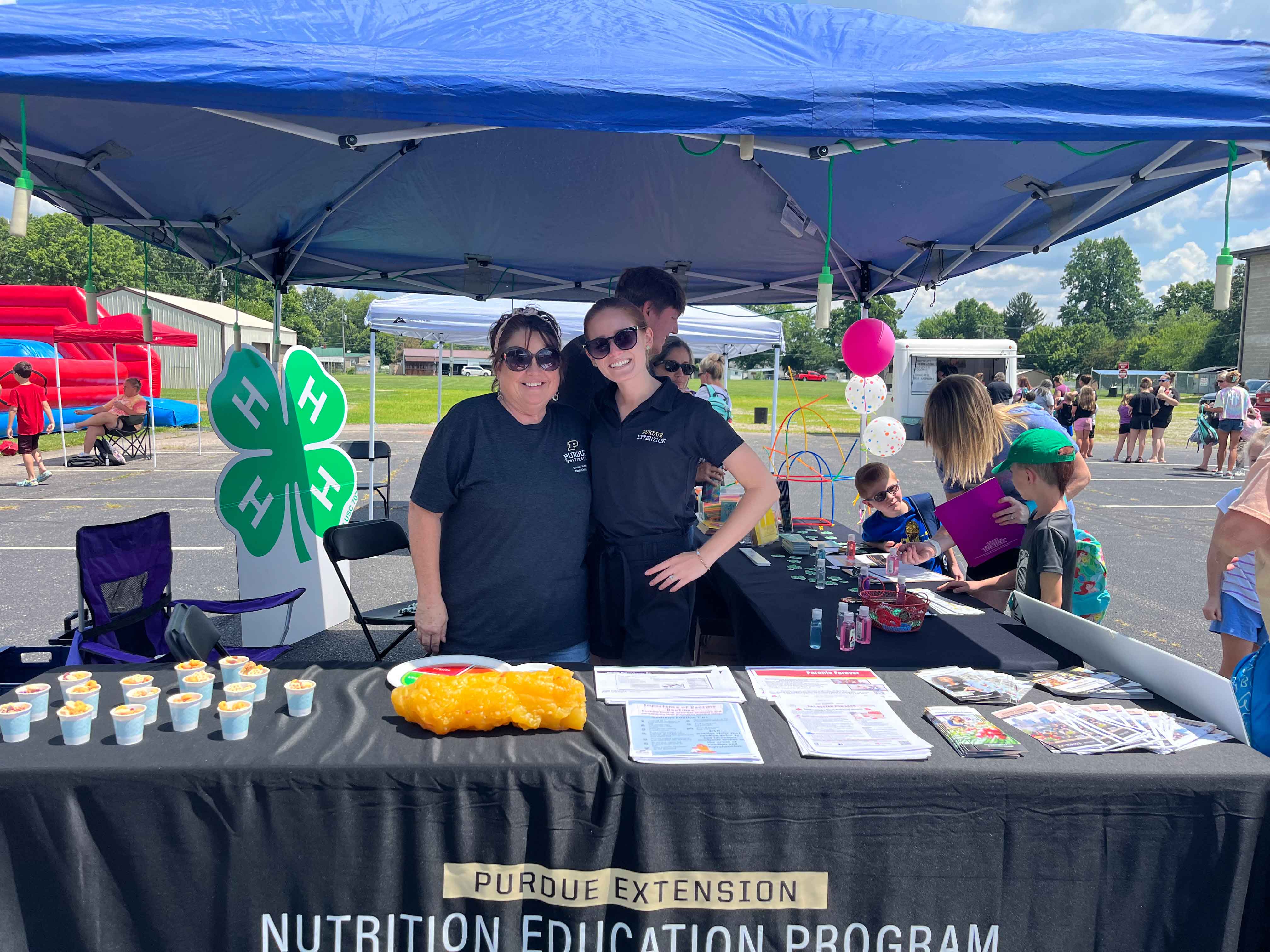 Contact Us
Contact 
Trenna Jossart, NEP Advisor
tjossart@purdue.edu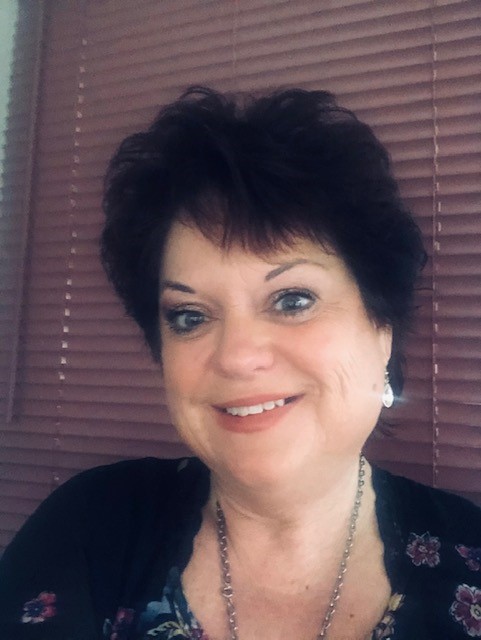 Jessica Martini, Community Wellness Coordinator 
koons0@purdue.edu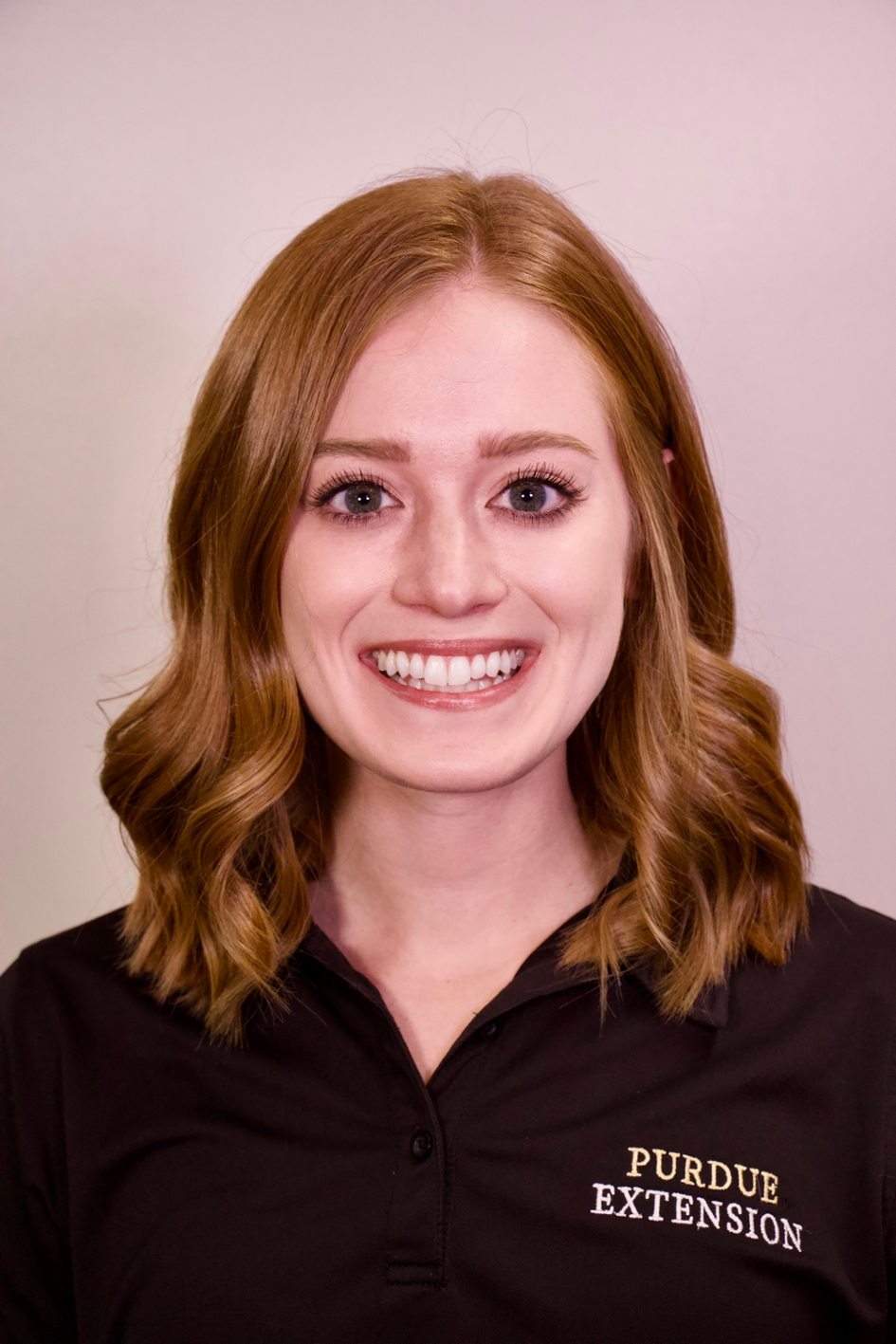 Food Assistance Newsletter
Purdue Extension Nutrition Education Program Monthly Newsletter combined with local Purdue Extension Ohio County resources.
September 2023 Newsletter
NEP Advisors
The certified Nutrition Education Program Advisors (NEPAs) offer FREE lessons for children, teens, and adults that can make a healthy difference in their lives.
Online or in-person, our practical, hands-on programs show you how to stretch your food dollars; plan fast, easy and healthy meals; increase physical activity; and more. Best of all, our NEPAs come to you.
Community Wellness Coordinators
Every community across Indiana faces a challenge to its residents' wellbeing. Our Community Wellness Coordinators (CWCs) are public health experts who address barriers to healthy living for limited-resource individuals and communities. By partnering with local residents and leaders, CWCs find innovative solutions to health-related challenges that impact nutrition and physical activity. 
With an eye toward sustainability, CWCs collaborate with partners to create policies, improve systems, and encourage environmental changes that improve the health of all members of their communities. We refer to these as "PSE changes" that help make the healthy choice the easy choice in your community.
Need some motivation to be active this fall? Check out the new physical activity challenge, Fall into Ohio County Parks!
How to Participate:
Review the Park Guide
Join the Facebook Group - Fall into Ohio County Parks https://www.facebook.com/groups/127343960419188
Post a Photo of You Moving at the Park to the Facebook Group
Join us for a drawing on December 1st! Each post that features you visiting a Rising Sun-Ohio County Park from September 23rd-December 1st counts as a drawing entry.
Prizes include a Family Pool Pass to the Rising Sun Community Pool donated by the City of Rising Sun, golf passes to The Links Golf Course donated by Rising Star Casino Resort, and more!