Johnson County Extension Homemakers Association
Johnson County Extension Homemakers are part of a group that has statewide, national and international affiliations.  Local clubs meet monthly to learn new things, share interests and develop supportive friendships.  Johnson County has clubs that meet during the day and the evening, and some have special interests or activities.
Extension Homemaker Creed
We believe in the present and its opportunities, in the future and its promises, in everything that makes life large and lovely, in the divine joy of living and helping others, and so we endeavor to pass onto others that which has benefited us, striving to go onward and upward, reaching the pinnacle of economic perfection, in improving, enlarging and endearing the greatest institution in the world, THE HOME.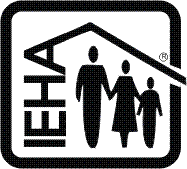 Indiana Extension Homemakers Mission Statement
To Strengthen Families Through:
Continuing Education
Leadership Development
Volunteer Community Support
Indiana Extension Homemakers Association Logo
The logo has three figures, which depict the endless combination of family, male, female, adult, child.  The letters, IEHA, form an important portion of the home by providing support.  The roof extends beyond the perimeter and indicates community influence. 
2022 - 2023 Johnson County Extension Homemakers
 
"Looking toward the future!"
We are like the Beaver, we are very social, hardworking and extremely industrious.  Thus the phrase...Busy as a Beaver!
CALENDAR OF EVENTS
DECEMBER 2022
8          Johnson Co President's Council Holiday Lunch 11:30 am.
22-26  Office Closing at 12 noon for the Holiday and will reopen Dec.27, 2022
JANUARY 2023— HAPPY NEW YEAR!  
FEBRUARY 2023
9          Executive Board Meeting, 4:30 pm
9          Johnson Co President's Council Meeting, 6:30 pm
15        Bits & Pieces' articles due to Cathy Cook  for Spring/Mar-May
MARCH 2023
1          Deadline to send in names of new club officers 
4          Johnson Co Spring Craft Fair, 9:00 a.m. to 3:00 p.m., Scott Hall
24        IEHA Spring District Meeting – Hendricks
APRIL 2023 Do a good DEEd for Law Enforcement Department (s) in Johnson County
13       Executive Board Meeting, 4:30 p.m..
13       Johnson Co President's Council Meeting, 6:30 p.m.
14-15  First Book for Kids Garage Sale, 8:00 a.m. – 2:00 p.m.
19       Backyard Bonanza 6:00 p.m. registration—6:30 p.m. program
MAY 2023  Submit a Report for Do a Good DEEd
1         2023-2024 Club Dues deadline to County Treasurer
1         May Day Breakfast, 8:30 a.m. registration
12       HHS Lunch & Learn 11 am
15       Bits & Pieces' articles due to Cathy Cook for Summer/June-Aug
30       Office Closed Holiday– Memorial Day
JUNE 2023
5-7        Home & Family Conference
8           Executive Board Meeting, 4:30 p.m.
8           Johnson Co President's Council Meeting, 6:30 p.m.
JULY 2023
1          Beginning of new club year   
4          Office Closed Holiday
6          Open Class Style Show Judging, 6:00 p.m.            
13        Open Class Style Show & Awards, 7:00 p.m.
14-15   Check in Open Class Fair Exhibits
16-22   Johnson County 4-H and Agricultural Fair
18        Extension Homemaker Day at the Fair –  Baking Contest
23        Fair Check out 1-3 p.m.
31        Deadline for scrapbook, secretary's book, president's report
August 2023
10        Executive Board Meeting, 4:30 p.m.
10        Johnson Co President's Council Meeting, 6:30 pm
2022-2023 PROGRAM THEME
TWO-FOLD PROGRAM
1 – PRACTICE RANDOM ACTS OF KINDNESS – SPECIFICALLY, THROUGH POCKET HEARTS
2 – AWARENESS OF IEHA & HOPEFULLY GENERATE INTEREST/MEMBERSHIP
There's probably one thing we can all agree on…the world could use more KINDNESS! If I learned anything through Covid it's that we have all been touch by it in one way or another. Whether physically, mentally, emotionally, we have all been affected and let's just be real for a moment, some days are just harder than others. IEHA does a great job of reaching out to specific groups of people (nursing homes, first responders, our schools, shelters, etc.)! Don't stop doing that but let's add another group of people to reach out to. Who is that? Random people!! Let's think outside the box for a moment. Who doesn't love it and feel uplifted or even have a smile on their face when someone does something completely random for them? That's where Pocket Hearts come in.
We are going to make Pocket Hearts and scatter them everywhere! It's a simple gesture of kindness that can be placed anywhere and everywhere or even sent in the mail. How about making a basketful of hearts and dropping them off at your dentist office to be placed for patients to pick up, or tape one to a vending machine! The idea is that they will reach people that are outside of our norm of who we currently do outreach to! But wait…there's more! Remember I said it would bring awareness to IEHA? That's where the #IEHA Way comes into play. Attached to these
Pocket Hearts will be a tag. On the front it will explain what a Pocket Heart is and on the backside it will tell them who it is from – US!!! It will ask them to post a picture of their Pocket Heart and where they got it and to tag #IEHA on the post.
The more people that #IEHA in their posts, the more IEHA Community we will build on social media. Then whenever someone types in #IEHA on social media, we will pop up on their search! It also will have our website information for them to learn more about us. You see, OUTSIDE THE BOX!
So here's your CHALLENGES for 2022-2023:
1. I want to personally challenge each county to scatter #1000 Pocket Hearts over the next IEHA year. Now don't let that number scare you! You see, if you made pocket hearts 10 months out of the year that 100 hearts those months and if your county has 4 clubs then that means only 25 hearts for each club a month. That's completely doable!!!
2. I also want to challenge each county to start a Kindness Club! You decide what you will do within that club – it doesn't have to be Pocket Hearts – you could do a variety of things!
There will be a report form for you to send into me throughout the year. It can be completed quarterly or even every 6 months. It's easy to fill out!
Let's do this together – Let's Scatter Kindness the #IEHA Way!