Johnson County ANR - Agriculture & Natural Resources
The Johnson County agriculture and natural resources (ANR) program extends Purdue University research to local residents to assist agriculture audiences, woodland owners, gardeners, and homeowners. Educational venues include in-person and virtual meetings, personal consultations, newspaper articles, county newsletters, websites, and social media. Below find information that may help you  - upcoming programs, news articles, additional pages, and topical links of interest. If you need to talk to a real person, we're also available at 317-736-3724 or by email.
Also find great free Purdue publications online https://edustore.purdue.edu/ Topics covered include agriculture, gardening, cooking, etc.
Contact Us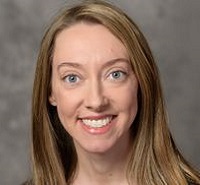 Sarah Hanson
Agriculture & Natural Resources Educator
sspeedy@purdue.edu
484 N. Morton Street
Franklin, IN 46131
(317) 736-3724
 For livestock animal info, scroll down.
Horticulture: Garden, Lawn & Landscape
Abiotic Plant Disorders (Available for purchase from Michigan State University)
Attracting Butterflies to Your Yard P (Publication FNR-248)
Arboretums and Botanical Gardens (a few selections among many others for you to consider)
Certified Arborists (search/verify certified arborists - International Society of Arboriculture website)
Farmers Markets, Value Added Foods (Regulations from the State of Indiana)
Fertilizing Woody Plants P (Publication HO-140)
FoodLink (learn about fruits and vegetables, including how to select, prepare, and care for them) P
Garden Calendar - Spring P (Publication HO-91)
Garden Calendar - Summer P  (Publication HO-92)
Garden Calendar - Autumn P (Publication HO-93)
Garden Calendar - Winter P (Publication HO-90)
Good Agricultural Practices (GAPs) and Good Handling Practices (GHPs) Audit Verification Program User's Guide (USDA - Commercial vegetables & fruits)
Guide for Organic Crop Producers (USDA-ATTRA)
Harmonized GAP (USDA - Commercial vegetables & fruits)
High Tunnel Handbook, Indiana P (Publication HO-296-W)
High Tunnel Production (Videos and information from University of Kentucky Extension)
Home-Based Vendors Q&A (Indiana Department of Health)
Home Gardener's Guide P (Vegetables - Publication HO-32)
Indiana Grown (Ind. State Dept. of Agriculture program)
IPM of Midwest Landscapes - Home Page (Univ. of Minnesota Agricultural Experiment Station and USDA North Central IPM Center)
Landscape Alternatives for Invasive Plants of the Midwest (Purdue University, The Nature Conservancy of Indiana, and others)
Landscape Report, Purdue P (Timely tips for the home landscape)
Managing Insects in the Home Vegetable Garden P (Publication E-21; large file: 5.94 MB)
Managing Pests in Home Fruit Plantings P (Publication ID-146, tree fruits)
Managing Yard Waste: Clippings and Compost P (Publication ID-182)
Midwest Fruit Pest Management Guide (Available for purchase. Purdue Extension publication ID-465)
Midwest Home Fruit Production Guide (Available for Purchase: Ohio State University Extension Bulletin 940)
Midwest Small Fruit and Grape Spray Guide (ID-465, Purdue and other Midwest land-grant universities)
Midwest Vegetable Production Guide for Commercial Growers P (Publication ID-56)
Midwest Organic and Sustainable Education Service (MOSES - initial start-up by USDA)
Organic Farming Factsheets (From Midwest Organic and Sustainable Education Service - MOSES)
Plant Information Online (Univ. of Minn. & Minnesota Landscape Arboretum)
Pruning Publications P
Purdue Landscape Report P (Timely tips for the home landscape)
Taking Care of Your Yard P (Publication HO-236-W)
Tree Installation P (Publication FNR-433-W)
Tree Pruning Essentials P (Publication FNR-506)
Trees and Storms P (Publication FNR-FAQ-12-W)
Turfgrass Insect Management P (Publication E-61)
Urban Forestry and Arboriculture P (Dept. of Forestry and Natural Resources)
Vegetable Crops Hotline newsletter P (Designed for commercial growers)
Why Fruit Trees Fail to Bear (Iowa State University)
Pesticides & Pesticide Application
Livestock
Access to Animal Medications: Plan Ahead for Changes Coming this SummeR
January 13, 2023
By Debbie Boyd, DVM; Indiana State Board of Animal Health
Changes are coming to the way certain antibiotics will be available to animal owners by June 11, 2023.  The U.S. Food and Drug Administration (FDA) has been taking steps to improve the judicious use of antibiotics in humans and animals.  For animal owners, the next step is outlined in Guidance for Industry (GFI) #263.  This document requires drug companies to change the labels on over-the-counter medically important antibiotics (MIA) to prescription status.  The FDA has been working toward the goal of having all medically important antibiotics for animals fall under the oversight of veterinarians.  In 2017, FDA required MIAs in feed to have a veterinary feed directive (VFD) and all antibiotics administered via water have prescription labels.
Not all drugs and not even all antibiotics will be affected by this rule change—only MIAs.  Medically important antibiotics are those classes of antibiotics that are important for treating human disease.  However, the most common over-the-counter antibiotics such as penicillin, tetracyclines, and sulfas fall in the medically important category and will no longer be available without a prescription.  GFI #263 affects MIAs for livestock, equine, and small animals. 
Dewormers, some coccidiostats, and some less common and non-MIA antibiotics will not have a label change.  
Antibiotics you have on-hand after they are no longer available to buy without a prescription may be used legally.  However, stocking up on these products is not recommended they may expire before they can be used.  The best idea is to work with your veterinarian and have a plan in place for when animals may need antibiotics.  If you don't currently have a regular veterinarian, now is a good time to reach out to one before an emergency occurs.  Veterinarians are not obligated to write prescriptions or see animals, particularly after hours, if they are not regular clients. A valid veterinary client patient relationship (VCPR) is required for veterinarians to write prescriptions.  To establish a valid VCPR, be prepared to have an annual visit from the veterinarian in order to have access to emergency visits and prescriptions.  This federal rule change does not mean a veterinarian needs to see every animal every time it is sick.  However, how you and your veterinarian will handle sick animals, prescriptions, and emergency situations is a conversation that should be completed in advance.