What We Do
Fountain County 4-H offers projects for children in grades 3-12 and supports Mini 4-H in children in grades K-2. 4-H prepares young people to be leaders in their community and around the world through hands-on experiences alongside their peers and caring adults. Community clubs, afterschool programs, school enrichment, camps/workshops, and special interest programs are all ways youth across Indiana can be involved with the 4-H program.
Mini 4-H
Mini 4-H is a program designed to encourage positive development of children, Kindergarten through second grade. Fountain County supports the mission of Mini 4-H by offering children the opportunities to gain new friendships, explore their curiosities in finding out the way in which things work, practice motor skills, and working with others. Kindergarten has the choice to complete 1 project 1st grade has the choice to complete 2 projects 2nd grade has the choice to complete 3 projects *Mini 4-H has a Livestock Mentor program that is offered for for 1st and 2nd graders to show swine, goats, sheep, rabbits, and poultry. If you have any questions about the Mini 4-H program, please call the Extension Office at 765-793-6240.
Mini Handbook
2023 4-H Handbook
2023 4-H Handbook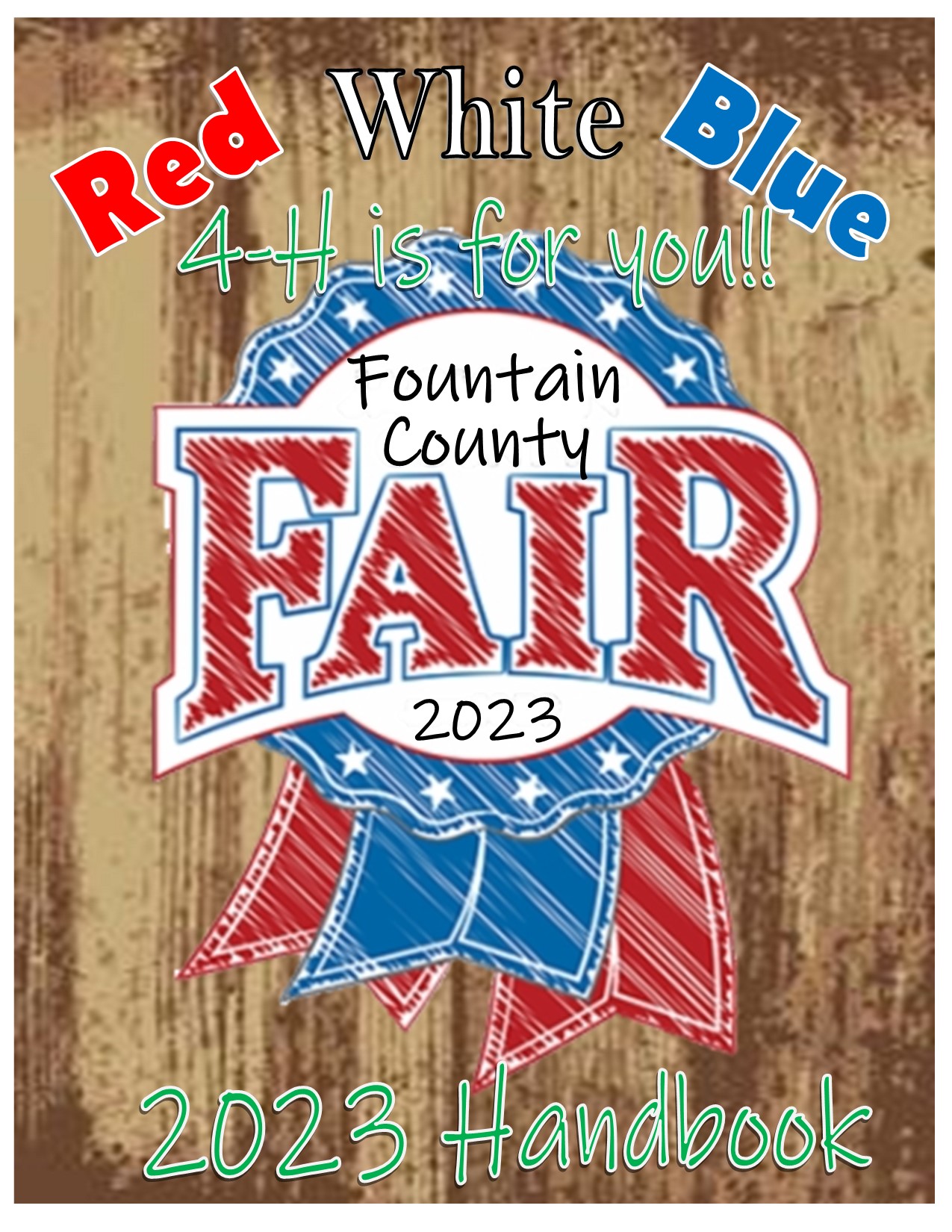 Fountain County 4-H Handbook
In this handbook, you will find information for the Fountain County clubs, county specific projects, office contacts, guidelines, and more!
View Handbook