Swine manure applications
Flown by Adam Shanks, Agriculture & Natural Resource Educator, and John Scott, Digital Agriculture Extension Coordinator, Purdue Extension
Project collaboration with Joe Rorick, Conservation Agronomist, Conservation Cropping Systems Initiative
Starting in June 2019, we observed the effects of sidedressing swine manure diagonally through rows of popcorn at V4 stage, or when the four leaves had expanded. Flights were conducted on the day of application and one month and two months thereafter.
June 27, 2019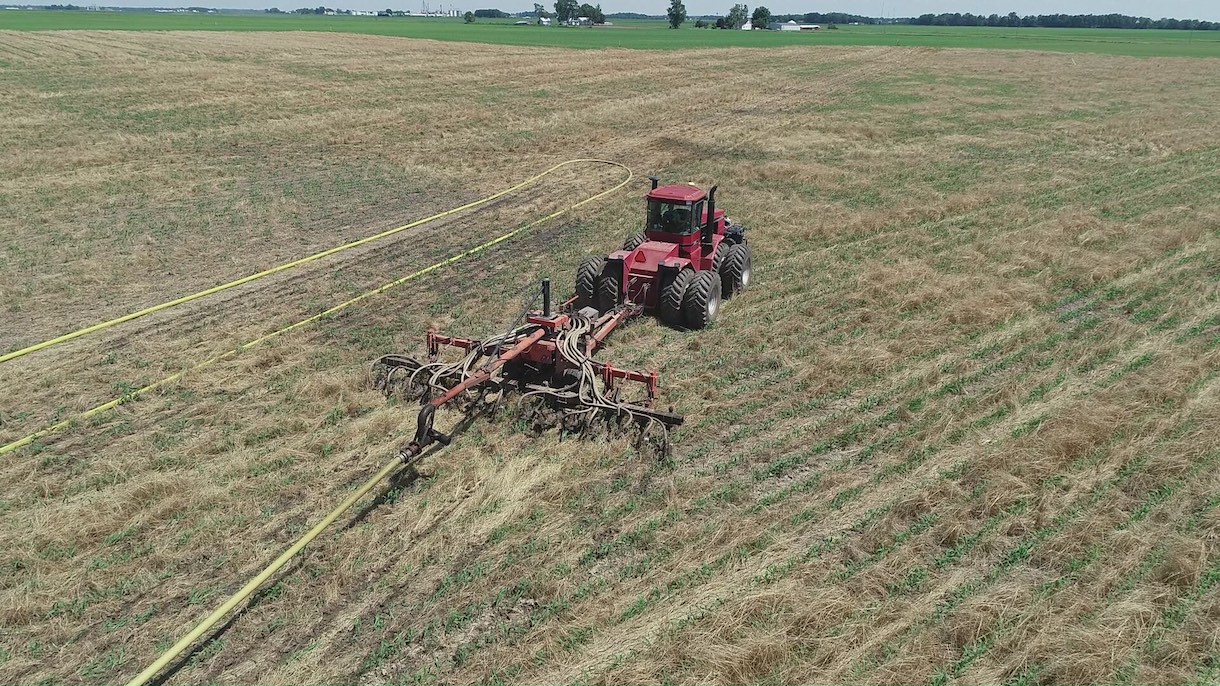 July 26, 2019
The popcorn appeared to recover well from the June application and appeared healthier than the area of the field sidedressed with swine manure in fall 2018 (on left).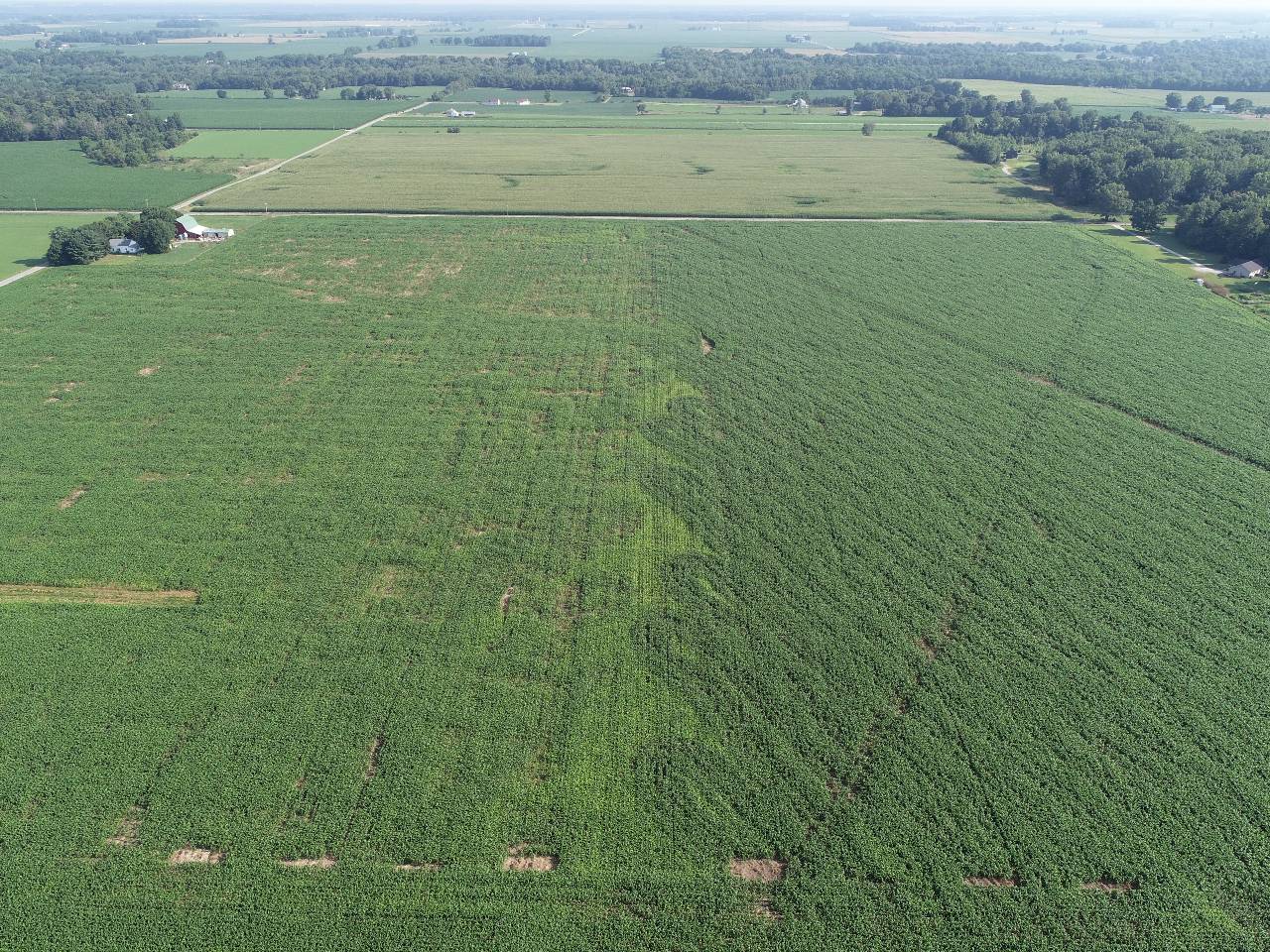 August 29, 2019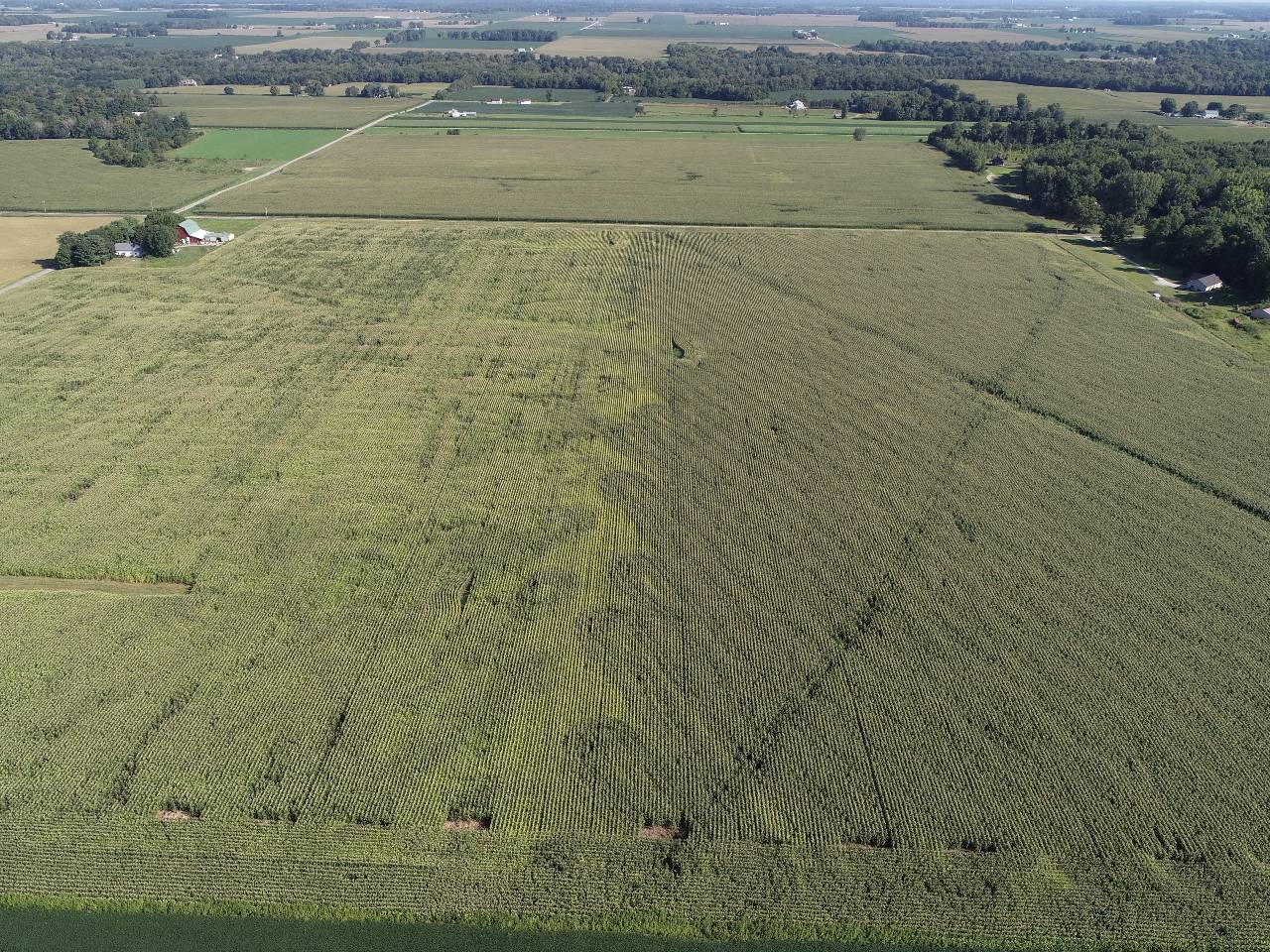 The image below on the left uses Normalized Difference Vegetation Index (NDVI) and is a classic indicator of plant health. The image below on the right uses Normalized Difference Red Edge (NDRE), which is similar to NDVI but uses a different band of light and can be a valuable index when monitoring health of mature plants. The popcorn sidedressed in June (right) appears to be healthier than the field applied in fall 2018.
Diversified Crops Examples