Health and Human Sciences
It's as simple as
Food, Family, Money, & Health
The Health and Human Sciences (HHS) Educator delivers educational programs in Vigo County that are evidence and research based, to all community members.  HHS Purdue Extension focuses on issues related to families and parenting through programs like our "Strengthening Families Program". HHS Extension delivers health and wellness and food and nutrition programs to help with chronic diseases, like "Dining with Diabetes" and "Be Heart Smart". Through HHS you can also learn about food safety and home food preservation. Where Does Your Money Go helps those who struggle financially get back to basics by learning budgeting.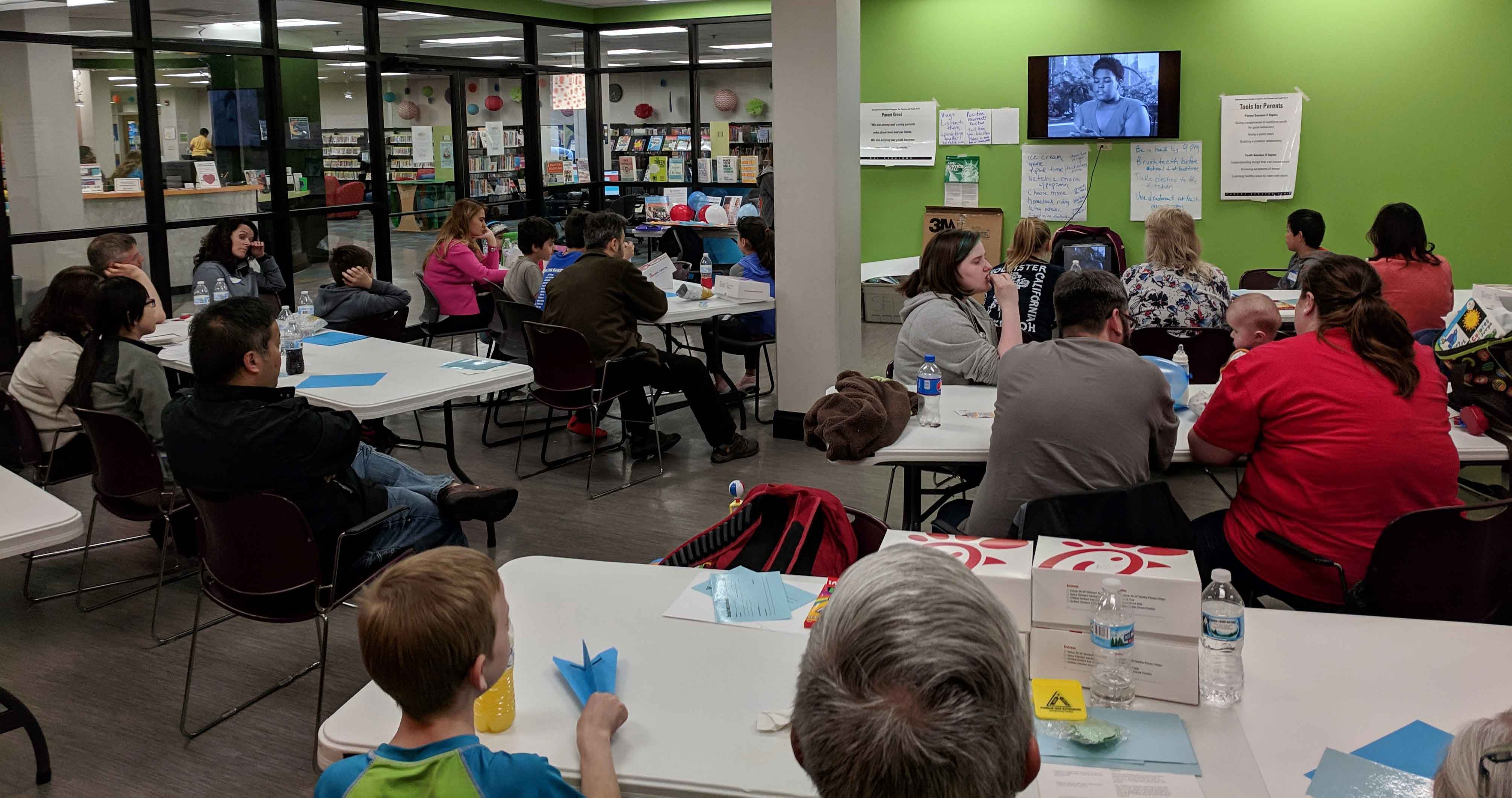 Contact Us
Purdue Extension Vigo County
275 Ohio St.
Terre Haute, IN 47807
(812) 462-3371
Extension Homemakers
Vigo County Extension Homemakers
June 2023 Newsletter
Important Dates to Remember
June 5-7                       Home & Family Conference
June 19                        Extension Office Closed—Juneteenth
June 26                        Achievement Day with Council Meeting to Follow
July 7                             Fair Cleaning Day at 8:00 AM
July 8-15                      Vigo County Fair
July 28                          Indiana State Fair begins
August 14 Past Presidents Meeting
August 20 Indiana State Fair ends
THANK YOU 
Thanks to all of you who donated to CASA. Twenty more blankets and two more packages of wipes have been donated and delivered.
Thank you to all who signed up to work at the Book Sale. There are still time slots to be filled.
UPCOMING EVENTS 
June 12, 2023 Past Presidents
Monday June 26, 2023 is Achievement Day. Fayette Extension and Pierson Clubs are in charge.  It will be held at the VCFG in the Floriculture Building. Registration starts at 9:45 AM. The meeting starts at 10 AM.  Scatter seeds of kindness is the theme. A baked potato bar, salad and ice cream will be served at $6.00 per person. Get reservations to Ruth Ridener by June 12, 2023.
Following this meeting the June Council Meeting will be held. Club Presidents plan on staying to receive your President notebooks.
Friday, July 7, 2023 is clean-up day at the Fair. Please come at 8:00 AM to clean and bring your own cleaning supplies. The more helpers the better. You can also put your club Fair Exhibit in this day.
July 8 – 15, 2023 is the Vigo County Fair. Come have a good time and help where you can. Enter your goodies and arts and crafts on Saturday the 8th from 8:30 AM to 12:00 Noon.
The 16th

annual Bakers Best is Wednesday July 12, 2023. Entries accepted between 

9—11:30 AM in the Floriculture Building. Apricot is the flavor. Judging of entries starts at Noon. The awards will be presented on Wed. PM during the auction which begins at 6:30 PM in the Floriculture Building.
CLUB ANNOUNCEMENTS 
Our Silent Auction item will be a Chocolate Basket and it will be taken to Home & Family Conference by Sarah or  myself. Debbie Giffel fixed the basket for us. Thanks to all who donated Chocolate for it.
PAST PRESIDENTS 
The Past Presidents Club will meet Monday June 12, 2023 at Ellie Oliver's house at 7470 S. Trueblood Place, Terre Haute, IN. 47802. Hostesses will be Ellie Oliver, Carol Hawn and Terri Taylor.  Ellie will provide the main dish and everyone else is asked to bring a side or a dessert. It will start at 11 AM. Bring your swimsuit and enjoy the pool and or hot tub.
The Past Presidents Club is an honorary club to pay tribute to those who have served their club as president.
OPPORTUNITIES TO HELP 
There will be a lot of opportunities for you to volunteer your time at the fair in July. Come and help get the Open Class departments ready for the exhibits.  Needlecraft Department is in need of help that day.  Any amount of time you can come and work would be appreciated.
Other departments will need help also. The book sale will be held again this year. If you have books to donate, please let Ruth or Me know.
OTHER 
Here are some time slots that are open to work at the book sale.
Tuesday (July 11) 3:00 - 6:00 PM and 6:00 - 9:00 PM. (2 people)
Wednesday (July 12) 6:00 - 9:00 PM (need one more person)
Friday (July 14) 6:00 - 9:00 PM (2 people)
Don't forget to bring your books for the sale. Cleaning day will be Friday, July 7th beginning at 8:00 a.m.
Please let Ruth know ASAP where you can help out. Thank you all for helping, remember that the money from the sales of the books goes to pay expenses for the year.
SCATTER KINDNESS
23 more hearts have been made and scattered. Our total is now 1028. Thanks to all.
REMINDERS 
Hope you sent all your Memorial info to Mary Lou Voll. Her phone number is 812-466-2928. A picture of your club member that has passed would be        appreciated.
Just a reminder that our dues will be $15.00 next year.
Don't forget what time you signed up to work at the book sale.
Think of something you can enter into the Fair. The more the merrier.                            
PRESIDENT'S MESSAGE
We voted on a Fairy Garden to go to Home & Family Conference. It was made by DeDe Schindel and it will be taken there by Sarah Gossett. A floral arrangement made by Stardust Watson will also be taken to Home and Family Conference.
If anyone has a copy of the October Newsletter, would you please let me know.
Our educator, Gail Wright, will offer a lesson on our council meeting days at Noon. Those dates will be September 18, 2023, February 5, 2024, and May 6, 2024. And then she will offer three others on some of the off months (October, November, March or April) probably at 3:00 PM at the Meadows Learning Lab. A classroom they can use for meetings and programs.
Please note there will be NO JULY NEWSLETTER.
Janet Kleptz
Vigo County Extension Homemaker President
EDUCATOR SPOTLIGHT
June is Alzheimer's & Brain Awareness Month
 Many of us have lost a friend or family member to Alzheimer's or another dementia. Alzheimer's is an unending, irreversible condition that affects not just the individual but their caretakers, as well. Over 55 million people worldwide are living with Alzheimer's and other dementias. It is the sixth leading cause of death among all adults and fifth leading cause for those over 65 years of age. The Centers for Disease Control and Prevention (CDC) noted that Americans fear losing their mental capacity twice as much as losing their physical abilities.
 Alzheimer's is the most common form of dementia accounting for 60 to 80 percent of dementia cases according to the Alzheimer's Association. Dementia is the general term for a decline in mental ability severe enough to interfere with daily life. Although signs of dementia vary greatly, some may be memory loss that disrupts daily life, challenges in planning and completing familiar tasks, new problems with words while speaking or writing, using poor judgement, and confusing times and locations.
 Unfortunately, the causes of Alzheimer's diseases and other dementias are not known. In Alzheimer's, the region of the brain associated with learning and memory are usually the first to be damaged. This is why memory loss is often an early symptom. It is important to realize that other conditions can cause similar symptoms, like depression, medication side effects, vitamin deficiencies, and thyroid problems. Consulting a physician is always needed for an accurate diagnosis of Alzheimer's or dementia.
 There are risk factors for Alzheimer's and dementia that can be managed and others (age and genetics) that cannot. Staying physically active, eating a healthy diet, avoiding tobacco and excess alcohol use, and staying socially engaged are a few ways to maintain brain function. Another way is to keep "mentally active". Challenge your brain to play new games and read high-level material. Check out the picture puzzle below. Can you see the animal?
For more information, check out the Alzheimer's Association at https://www.alz.org/
 Gail Wright
Extension Educator
Health and Human Sciences