Health and Human Sciences
It's as simple as
Food, Family, Money, & Health
The Health and Human Sciences (HHS) Educator delivers educational programs in Vigo County that are evidence and research based, to all community members.  HHS Purdue Extension focuses on issues related to families and parenting through programs like our "Strengthening Families Program". HHS Extension delivers health and wellness and food and nutrition programs to help with chronic diseases, like "Dining with Diabetes" and "Be Heart Smart". Through HHS you can also learn about food safety and home food preservation. Where Does Your Money Go helps those who struggle financially get back to basics by learning budgeting.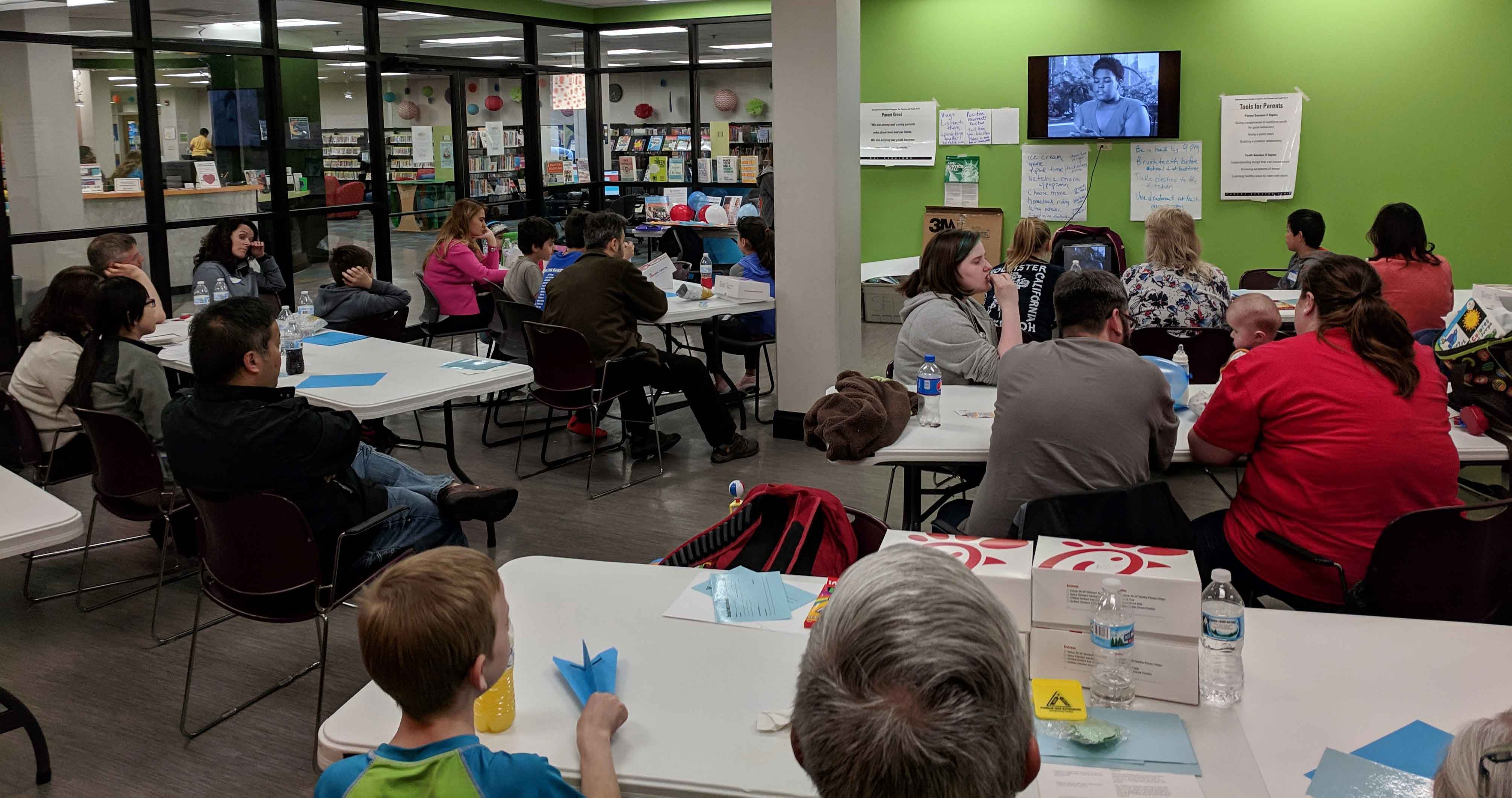 Contact Us
Purdue Extension Vigo County
275 Ohio St.
Terre Haute, IN 47807
(812) 462-3371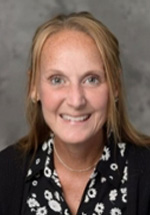 GAIL WRIGHT
Purdue Extension Vigo County
Health and Human Sciences Educator
Extension Homemakers
Vigo County Extension Homemakers
December 2023 Newsletter
Important Dates to Remember
Dec 11 (Mon)                           Past Presidents
Dec 25-26 (Mon-Tues)           Extension Office Closed—Christmas
Jan 1 (Mon)                             Extension Office Closed—New Year's
THANK YOU 
Thank you to those who get their info to me in time for the next newsletter. It helps a lot.
UPCOMING EVENTS 
Monday, December 11, 2023 Past  President meeting at West Minster at 10AM-2PM.
DISTRICT NEWS
Please be thinking about going to the Spring District in March in Owen County. Still no new info on that. I'll let you know when I do.
CLUB ANNOUNCEMENTS
Jacqui Stanley, President of Burnett Club, said their club gifted a Fireman a gift certificate to Applebees for $25 for "Make a  Difference Day". They meet at Sandcut Fire Station and this fireman helps get things set up for their meetings. Great job and a big thanks to them and to him for helping but also for being a fireman.
PAST PRESIDENTS 
The next meeting will be on Monday, December 11, 2023, at West Minster at 10 AM-2PM.  The hostesses will be Jo Cochran, Darlene Lowe, Julia Reed, Barbara Mericle and Sandy Keaton. Park where ever you can find a spot and come in the doors under the second awning. That will take you straight in to where you need to be. There will be a buffet meal of chicken cordon bleu, beef roast, roasted potatoes, green beans, salad, and cheese cake. It will cost $15 (that includes tax). A tip jar will be provided. Please have the exact change ready to pay for your meal. You will need to call Jo Cochran at 812-870-1585 to RSVP by Dec. 4, 2023, so they can have a count of how many are attending. PLEASE NOTE, if you sign up to attend and for some reason you cannot make it you will still have to pay for your meal, unless you call to cancel by Dec. 10, 2023.  There will be a $5.00 Grab Bag gift exchange if you wish to participate. Don't forget to wear your ugly "Christmas" sweater for the Ugliest Christmas Sweater Contest.
 The Past Presidents Club is an honorary club to pay tribute to those who have served their club as president.
VIGO COUNTY VOCAL CHORDS
The Vigo County Vocal Chords are rehearsing Christmas songs and getting ready to perform! Our "Sounds of the  Season" show is a fun mix of Christmas favorites, oldies, and contemporary songs celebrating both the traditional and lighter side of Christmas. We will be singing at the MCL Cafeteria on December 1 and December 15 at 5:30pm. Sing along with us and together we'll make the season bright!
OPPORTUNITIES TO HELP 
I think this time of year we can find all kinds of places to help and donate our time. Let me know if you do. Be sure to keep your hours. I am helping CASA by buying Christmas gifts for the children they care for. The Christmas trees with the children's info on them can be found all over town if you want to help. Call me if you have any questions.
OTHER
Club presidents check with your members to see if they attended Int./Craft Day to get their certificates for attending. The certificates can be picked up at the Purdue Office on Ohio Street. Thanks to Ruth for getting them ready for pick up.
SCATTER KINDNESS
Our new State President wants to continue on with the Scatter Kindness Hearts. Has anyone made any more?
REMINDERS
MERRY CHRISTMAS & HAPPY NEW YEAR
PRESIDENT'S MESSAGE
Hope everyone had a wonderful Thanksgiving and you didn't eat too much turkey. Are you still eating left overs? Get ready for your next big meal for Christmas.
My family and I would like to wish you and your families a very MERRY CHRISTMAS & A SAFE AND HAPPY NEW YEAR!
   Janet Kleptz
Vigo County Extension Homemaker President
EDUCATOR SPOTLIGHT 
December Marks Seasonal Affective Disorder Month
 Shorter days, cold weather, time change – always make me a little sad. Many people report feeling a little down or having the "winter blues" starting in the late fall or start of winter and we find ways to manage until Spring. For some though, the symptoms are quite serious and they are diagnosed with Seasonal Affective Disorder.
 According to the American Psychiatric Association, about 5% of Americans (10 million) are diagnosed with Seasonal Affective Disorder. It is more common in women then men. In most cases, symptoms begin in young adulthood. It is also more common in people living in colder climates as we travel farther north. Nearly 9% of those living in Alaska and New England are diagnosed with SAD – compared to 1% of those in Florida.
Seasonal Affective Disorder is difficult to recognize. Symptoms can include persistent sad, anxious, or "empty" mood most of the day nearly every day, hopelessness, irritability, feeling of helplessness, loss of interest or pleasure in activities, decreased energy, difficulty concentrating, changes in sleep or appetite, overeating leading to weight gain or unplanned weight changes, and social withdrawal.
 According to the National Institute of Mental Health, the following criteria must also be met for a diagnosis.
 

They have the symptoms of depression or the more specific symptoms of winter-SAD      

listed 

above.
Their depressive episodes occur during specific season for at least 2 consecutive years.  However, not all people with SAD experience symptoms every year. 
Their depressive episodes during the specific season are more frequent than depressive episodes experienced at other times of the year.
 The causes of Seasonal Affective Disorder are still being investigated. SAD is most common is individuals with a diagnosis of depression or bipolar disorder. Research suggests that low levels of serotonin, melatonin and Vitamin D may contribute. 
 There is hope for those with even mild symptoms of Seasonal Affective Disorder. Treatments are available in four categories and can be used independently or in a combination. They include:
 

Light therapy

Psychotherapy
Antidepressant medication
Vitamin D
Talk to your healthcare provider if you feel you might be experiencing even mild symptoms of Seasonal Affective Disorder symptoms and find a treatment that might help.
 For more information, go to the National Institute of Mental Health
 Gail Wright
Extension Educator
Health & Human Sciences