Health and Human Sciences
It's as simple as
Food, Family, Money, & Health
The Health and Human Sciences (HHS) Educator delivers educational programs in Vigo County that are evidence and research based, to all community members.  HHS Purdue Extension focuses on issues related to families and parenting through programs like our "Strengthening Families Program". HHS Extension delivers health and wellness and food and nutrition programs to help with chronic diseases, like "Dining with Diabetes" and "Be Heart Smart". Through HHS you can also learn about food safety and home food preservation. Where Does Your Money Go helps those who struggle financially get back to basics by learning budgeting.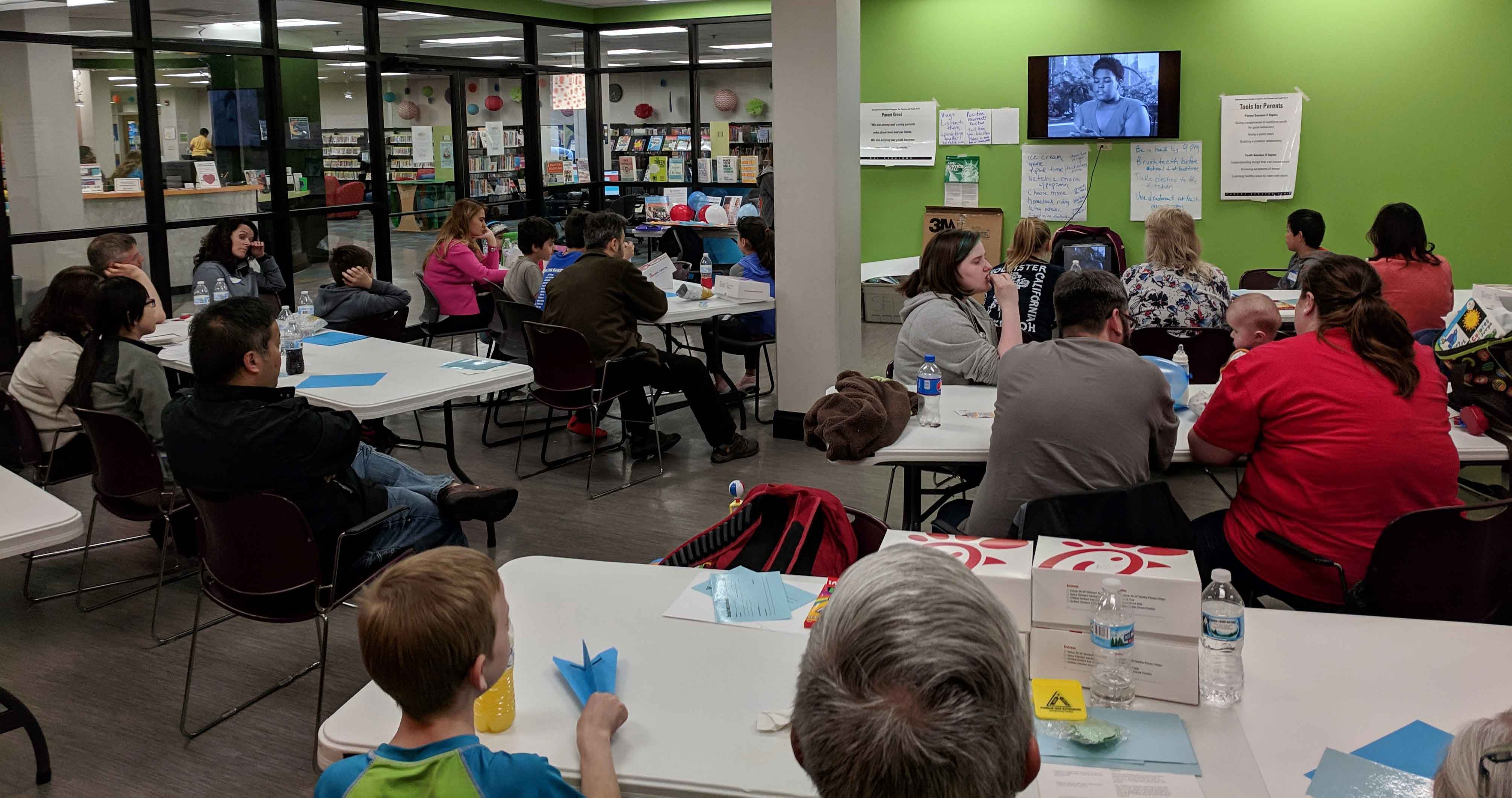 Contact Us
Purdue Extension Vigo County
275 Ohio St.
Terre Haute, IN 47807
(812) 462-3371
Extension Homemakers
Vigo County Extension Homemakers
February 2023 Newsletter
Important Dates to Remember
February 6        Council Meeting
February 13      Past Presidents Meeting
February 20      Extension Office Closed for Presidents' Day
March 23          Spring District Meeting (Clay Co.)   
April 7               Extension Office Closed for Good Friday
April 24             Spring Fling
June 5-7           Home & Family Conference
THANK YOU
Thanks to all of you for answering the call to finish up our 1000 Scatter Kindness Hearts. Also, thanks for putting the finishing touches on the baby blankets, bibs and octopi. You all did a great job.
UPCOMING EVENTS
The February 6, 2023 council meeting will be held at the Community Building (Floriculture Building) at the Vigo County Fairgrounds. The council officers meet at 9:00 AM and club presidents at 10:00 AM. 
The Nominating Committee will present the slate of officers for the council.
Roll call will be, "Do you want to entertain a club?"
The Vocal Chords & Fayette Homemakers will meet after the council meeting to make plans for the Spring Fling. It will be held on Monday, April 24, 2023.
The Spring District will be Thursday, March 23, 2023. It will be held at the Clay County Fairgrounds in Brazil, IN. The address is 6656 IN59. Check in time is 9:30 AM and it will start at 10:00 AM. The cost will be $15.00. The menu has not been announced yet.
CLUB ANNOUNCEMENTS
Club presidents I hope you have been working on your Volunteer Community Support Report Form.  Please have it ready to turn in at the February council meeting.
PAST PRESIDENTS
The Past Presidents meeting will be on Monday, February 13, 2023, at 11:00 AM at Red Lobster.  The hostesses will be Jamie Dickerson, Sue Merritt and Judy Johnson. It will be a Valentine Party.  They are asking us to bring a Valentine for everyone and to make a decorated Valentine box to put your Valentines in. Your  Valentines can be bought or made. The Valentine boxes will be judged for the prettiest, most original and funniest.
The Past Presidents Club is an honorary club to pay tribute to those who have served their club as president. 
 December 12, 2022
Sandy Keaton, Barbara Mericle, Jeanette Streeter, Sharon Stultz, Judy Johnson, Ruth Ridener, Jo Cochran, Darlene Lowe, Georgia Hunt, Janet Kleptz, Joan Lindsey, Terri Taylor and Sue Merritt.
DISTRICT NEWS
The Spring District will be Thursday, March 23, 2023. It will be held at the Clay County Fairgrounds in Brazil, IN. The address is 6656 IN59.
With this being so close to home please try to attend. Get a carload and be ready for a fun filled day.
OPPORTUNITIES TO HELP
Please remember there are many ways to help someone. Here are some examples of ways you can help others:
Volunteer at your local food bank
Assist at your local schools
Organize a reading program
Visit the elderly 
 If you have any ideas please share them with us.
SCATTER KINDNESS
Here are some examples of ways you can Scatter Kindness:
Mentor a child
Tutor students
Help out at a homeless shelter
Donate unwanted items
 REMINDERS
If anyone is wanting to apply for the "1st Timer Award" your letter needs to be turned in to me by February 15, 2023. Ask me for a form.
There is also a form to fill out if you want to apply for the "I Want to Go Again Award". It needs to be turned in to me by February 15, 2023 also.
Don't forget you can collect pop tabs and give them to your club president. She will give them to our District Rep. Sarah Gossett
Be sure to turn in any information you would like in the newsletter by the 15th of the month. Thanks.
OTHER
The Cultural Arts Special Project for 2023 is an 18X18X18 Fairy Garden. It must be in a round or square container. There will be NO Electricity for any special effects you would like to use to promote your  garden.
The Special Project for Home &  Family Conference 2024 will be a table runner. It can only be 13" across and the length is up to you.
PRESIDENT'S MESSAGE
Hip Hip Hooray! We made it. We met our goal of 1000 Scatter Kindness Hearts. As a matter of fact we went over by 5. So great job everyone. I knew we could do it.
I hope you turned in your "Volunteer Committee Support Form" at the February Council meeting.
I don't know about you but I'll take this beautiful weather we've been having all winter.
Janet Kleptz
Vigo County Extension Homemaker President
EDUCATOR SPOTLIGHT 
February is American Heart Month! 
Heart disease is the leading cause of death in Indiana and Vigo County for both men and women. One out of every four women will die from heart disease. Many of us have had our lives effected by this devastating disease.  This February, during American Heart Month, take a few minutes to learn more about it and get a few ideas about what you can do to prevent it.
 For those with diabetes, high blood pressure, and/or high cholesterol, this would be a great time to make sure you know what your numbers are in those areas and take all medications as prescribed. Many may want to continue to work on their goal to maintain a healthy weight or become more physically active. There are other ways to participate too – like take a friend or family member to the doctor or make a heart healthy snack for the Super Bowl. Below is a recipe for a healthy snack to try. For other recipes or educational materials for your club, contact Gail at (812) 462-3371 or wrigh509@purdue.edu .
 Enjoy the Super Bowl!
Zucchini Tots
Ingredients
2 medium zucchini (12 oz.)                                                           1/2 c. panko
1 large egg                                                                                   1 tsp. crushed garlic
1/2 c. grated parmesan                                                                 1/2 tsp. black pepper 
Direction
Preheat oven to 400°F. Coat one large baking sheet with nonstick cooking spray. Shred zucchini and squeeze dry with paper towels. Mix shredded zucchini with egg, parmesan, panko, garlic, and pepper.
Use a small cookie scoop to drop tablespoonfuls of mixture onto prepared baking sheet. Then, shape each into a small log. Bake in 400°F oven, turning halfway through, until golden brown, 20 to 22 minutes.
Gail Wright
Extension Educator
Health and Human Sciences
Gail Wright
Extension Educator Health and Human Sciences