Jennings County AGRiCulture & Natural REsources
Your hub for Jennings County ANR resources!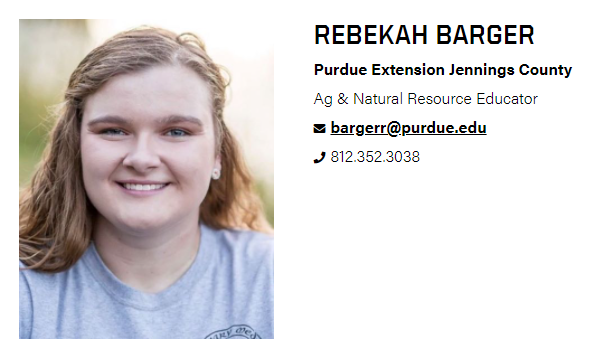 Jennings County Agriculture & Natural Resources Information
Need your soil tested?
Jennings Co. Extension Office offers soil sample bags and test forms for sample submission. Additionally, we have a soil probe available to borrow.  Office hours are Monday-Friday, 8am-4pm
The standard analysis will give you results for:

Organic Matter
Available Phosphorus
Exchangable Potassium
Magnesium
Calcium
Soil pH
Buffer pH
Cation Exchange Capacity
Percent Base Saturation of Cation Elements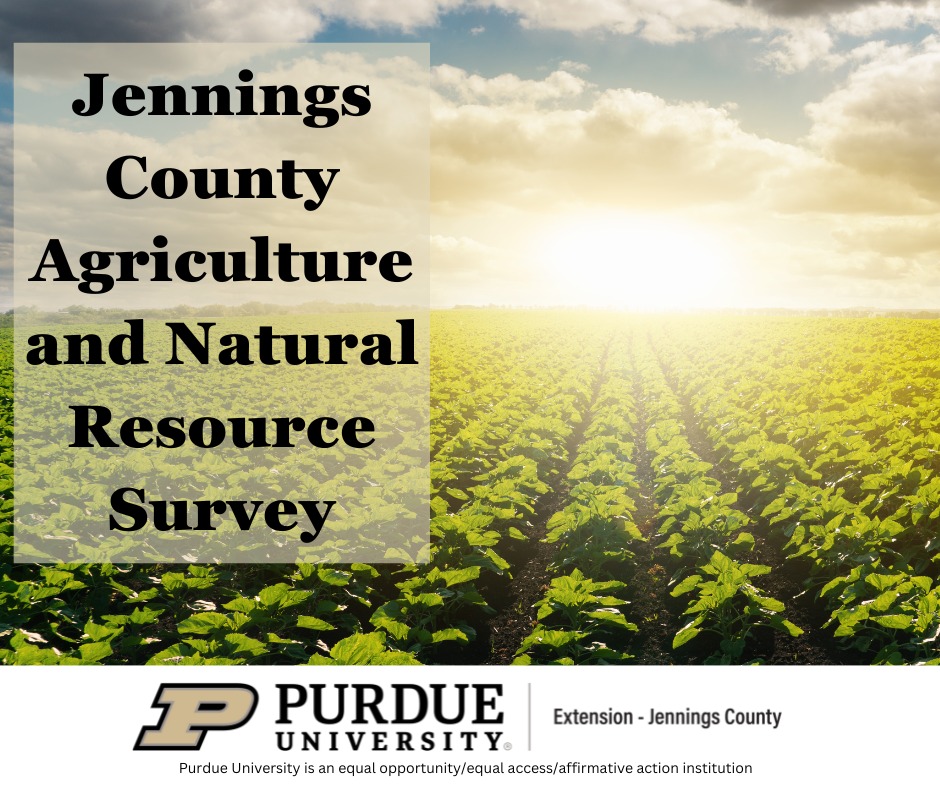 Agricultural Needs Survey Link
 Any Questions? Call Rebekah Barger, Agriculture & Natural Resources Educator at 812-352-3038.
If you need a plant, weed or bug identified, bring it to our office and Rebekah Barger, our ANR Educator, should be able to assist you with that. 
Please call ahead at 812-352-3033 to make sure Rebekah is in the office and available to assist you. 
You can always take some photos of the specimen and email those to Rebekah for ID as well at bargerr@purdue.edu
Jennings County Extension Office now offers fecal egg counts to assess your livestock's parasite burden. Bring your livestock's sample during office hours: Monday-Friday, 8am-4pm.

What is a Fecal Egg Count?

Quantitative assessment and identification of the number of parasite eggs an animal is shedding at the time of sample collection.

Sample Collection Instructions:

Use gloves to collect a fresh sample of feces from your livestock. The sample should still be both moist and soft. It should be collected and turned into the office no more than 6 hours from the time of defecation
Collect at least 1/2 cup or 4oz. of feces and place in a clean ziplock bag.
Label the bag with the species of livestock that the sample came from and the animal's identification.