Dubois County AGRICULTURE AND NATURAL RESOURCES
Agriculture and Natural Resource Extension (ANR) Educators serve as research based, unbiased information source for county and state constituents on a variety of topics including: crops, ag business, livestock, natural resource, horticulture, small farms, urban ag, pesticide use, and land conservation. In partnership with Purdue University subject matter experts, ANR Extension Educators can provide relevant and proven best management practices to address many clients' situational needs.
Contact Us
Ken Eck
Agriculture and Natural Resource Educator
Purdue Extension Dubois County505 W 5th StreetJasper, In 47546
kjeck@purdue.edu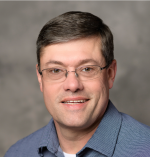 Web Resources
The following links will connect you to helpful websites and publications.
Agri-News Newsletter - Newsletters list information on Field Crops, Livestock, PARP, etc..
Residential Connection Newsletter  - Newsletters list information, events, and tips geared the home, landscaping, lawn, and horticultural interests.  
PARP (Private Applicator Recertification Program) - Farmers Private Applicators
Purdue Agriculture Economics Report - Indiana Farmland Values and Cash Rent Report
Beef Quality Assurance Certification
Pork Quality Assurance Certification
Master Gardener - Find a class, report volunteer hours, find events, etc.
State Nurseries and Tree Seedling Sales
Plant and Pest Diagnostic Laboratory - The Purdue University Plant and Pest Diagnostic Laboratory works to diagnose plant diseases and identify insects, plants and weeds and other plant and pest problems