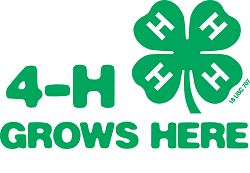 PROJECT SUPERINTENDENT: Amy Jackson Cowan, 765-623-5873, amjackson1319@gmail.com

EXHIBIT CHECK-IN: Wednesday, July 14, 2-8 PM
JUDGING: Thursday, July 15, 9 AM, Open Judging
RELEASE TIME: Tuesday, July 20, 7 AM– Noon, All Non-Auction livestock released

STATE FAIR ENTRIES: All livestock for STATE FAIR must be properly identified and enrolled. State Fair entry deadline is July 1.
General Livestock Rules
Livestock ID Forms
General 4-H Rules
Workshops
Fair Page
Bucket Calf will have their own livestock ID paper form that must be turned into the Extension Office by May 15. Heifers in Bucket Calf project could show in their respective Dairy or Beef project. Check out Beef and Dairy project for specific rules on age requirements. You must sign up for Beef or Dairy project if you  want to show in those projects as well.
Related Files
Record Sheet
2021 Project Rules
2021 Bucket Calf.pdf2
021 Animal ID Instructions.pdf