Struggling during the pandemic herself, 4-H member Cloee Kunstek thought about how others were coping — and channeled her awareness into a first place finish in Purdue Extension's Indiana 4-H World Changers Hackathon in April.
Cloee compiled a website of mental health resources available in central Indiana. "I wanted to be able to help people," explains the Carmel High School senior, who aspires to study computer science in college. "Being quarantined pushed the topic of mental health to the forefront of my brain."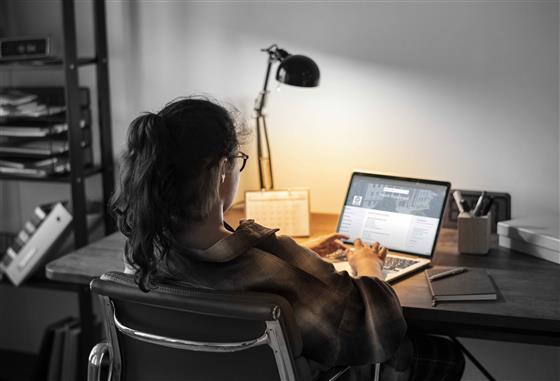 "Cloee did a great deal of research, and her video was outstanding," says Rachel Haselby, 4-H Youth Development Extension Specialist in Computer Science.
The hackathon required students ages 12 to 18 to study a problem and propose a real-world solution. An in-person, on-campus event, with topics chosen to align with the four pillars of 4-H, was in the works when coronavirus closed schools.
"So all these kids are at home in the state of Indiana and they're bored out of their minds," Haselby says. "I thought, 'How fast can I put together an online hackathon?'"
Purdue Extension invited not just 4-H members but youth from around the state to participate, tapping their classroom teachers or parents as mentors. The students had four days to produce a video in which they discussed their problem and how it could be solved.
"Hackathons are really fun and force you out of your comfort zone," Cloee says. "They inspire you to learn a lot more than you might learn otherwise." She plans to continue expanding her website, which allows others to contribute resources and updates in real time.
In its first year, the Indiana World Changers 4-H Hackathon had 85 participants
and seven mentors in the program.
See how Extension served your Indiana community in the 2020 Purdue Extension Impact Report: extension.purdue.edu/annualreport/.