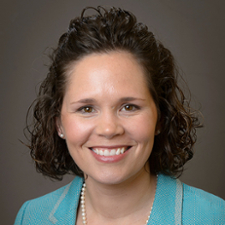 Tanya Hall
Purdue Extension Community Development Regional Educator
Community Economics & Workforce Development
812.723.7107
Tanya Hall is a Community Development Regional Educator for Purdue University, who focuses on Community Economics and Workforce Development. Located in the south-central portion of the state, she received both her Bachelor's and Master's degrees from Purdue University's Agriculture Economics program.
Tanya works with communities and organizations to foster vibrant and resilient economies.
Programs that she is involved with include: Facilitative Leadership, Community Coaching Learning Circle, Community Leadership Program, Remote Work Certificate, Business Retention and Expansion, Work Ready, FORWARD and many others.
Tanya also conducts economic impact analysis, data analysis, strategic planning and has been involved with efforts to improve systems – both within and outside of Extension. She has long had an interest in rural communities and its challenges and enjoys the opportunity to work collaboratively with community leaders to find solutions.
featured works