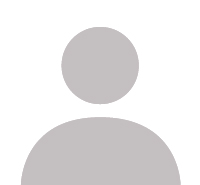 Dan Quinn
College of Agriculture/ Purdue Extension
Assistant Professor of Agronomy, Extension Corn Specialist
517.775.5977
Dr. Quinn earned his B.S. and M.S. in Crop and Soil Science at Michigan State University and his Ph.D. at the University of Kentucky in Plant and Soil Science. His interdisciplinary research and extension program at Purdue works to improve the overall production, profitability, and environmental performance of Midwest corn systems. Currently, Dr. Quinn's research program includes studies examining yield physiology, agronomic management intensities, precision technologies, nutrient management, and cover crop use in corn production systems using large-scale and small-plot field research trials.
Shaun Casteel
Department of Agronomy
Associate Professor of Agronomy
765.494.0895
Shaun's Purdue team address today's agronomic challenges of soybean and small grains through various extension programs and applied research. Outreach efforts are to educate, train, and provide the most relevant information that enables timely and sound management decisions in these production systems.
Overall goals of Shaun's extension and research team are to improve the production of soybeans and small grains while maintaining economic viability, environmental stewardship, and social responsibility. To this end, we evaluate various cultural practices, new and upcoming inputs, and integrated management. Key areas of interest include: precision management of resources and practices; integration of soil characteristics, nutrient inputs, and crop physiology; and the influence of agronomic practices on yield physiology of first crop and double crop soybean systems (winter wheat and cover crop).