Upcoming Events: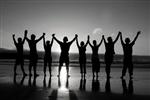 Helping Hands Community Garden programs
Helping Hands Community Garden Harvest Schedule
Youth Services Bureau School Supplies
Dining with Diabetes - August 2020
Dining with Diabetes - September 2020
Simple & Healthy programs 2020
Information:
Meeting Minutes:
Resources:
Health Coverage for Pregnant Women
Pathfinder Home Ownership Center
ALICE - The Consequences of Insufficient Household Income
Empowering Humanities Member Websites:
Aging & In-Home Services of Northeast Indiana
Boys & Girls Club of Huntington County
Cancer Services of Northeast Indiana
Huntington City-Township Public Library
Huntington County Community Foundation
Huntington County Community School Corporation
Huntington County Council on Aging
Mental Health America of Northeast Indiana
Purdue Extension Huntington County
United Way of Huntington County
Youth Services Bureau of Huntington County
Purdue Extension suggests the following links for information regarding Economic & Community Development.
Extension ECD Program - Provides information & educational programs to increase community vitality, build leadership capacity, enhance public decision making and resolve public issues.
Purdue Center for Regional Development - Supports collaborative regional and multi-institutional approaches to problem solving and development.