How do I exhibit in a Virtual Fair?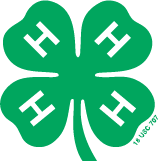 You will exhibit using the FairEntry website this year. You will be prompted to upload pictures and documents to accompany your exhibits as you enter the corresponding classes. Judges will evaluate, place and give feedback on these entries. Results will be posted in a Virtual Showcase the week of Fair along with activities and content we are currently developing.
Access FairEntry at this link: 
https://browncountyindiana.fairentry.com
 from June 15th - July 20th. Sign in using your 4HOnline credentials.
Step by step instructions for using FairEntry are included below. 
What photos/documents do I need for my Project? 
Included below are 4-H project guides for static/exhibit hall projects and animal projects that list out the requirements for each project. Refer to them to know what content to gather before you enter your projects on FairEntry. 
Where do I go to get help with FairEntry? 
Contact the Extension Office for help with FairEntry, your projects or 4HOnline. We are open 8-4 M-F and can be reached by phone at (812) 988 5495. Feel free to contact us with any suggestions for fun additions to our virtual fair as well! 
"4-H is what you make it, make it the best everyone!" -Joan Rigley
Related Files