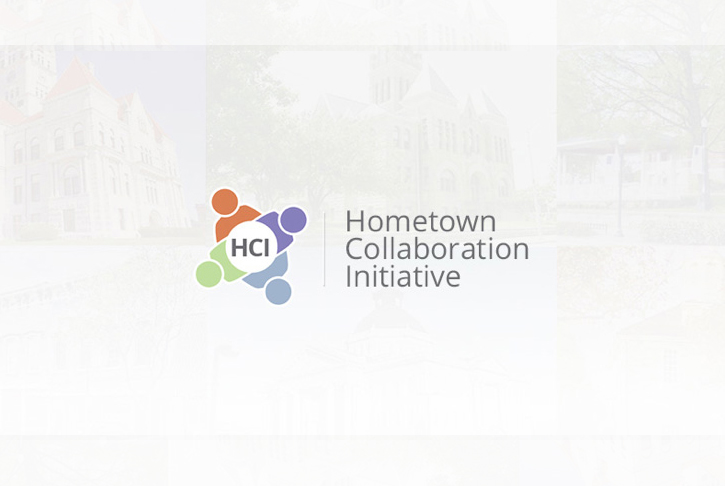 The Hometown Collaboration Initiative (HCI), an initiative of the Indiana Office of Community and Rural Affairs (OCRA), is accepting applications from communities or counties with a current population of 25,000 or fewer. "Indiana is dotted with nearly 700 small cities and towns, and HCI is the right initiative to help strengthen the long-term vitality of these communities," said Bo Beaulieu, Purdue Extension Community Development Program Leader.
This initiative is targeted toward energizing communities who aim to develop a new generation of local leaders; promote the launch, survival and growth of small businesses and entrepreneurs; or invest in place through community design, public space developments, local foods or other quality of life initiatives.
"HCI is the right fit for local leaders and residents in Indiana's small communities who want to commit themselves to making a difference in their communities. The program equips the local HCI team with the tools, skills and strategies that can serve as a blueprint for making their hometown an even greater place to live, work and play," added Beaulieu.
The Purdue Extension Community Development Program and Purdue Center for Regional Development are initiative partners with OCRA for implementing this community capacity building initiative. Also collaborating as an HCI initiative partner is Ball State University's Indiana Communities Institute.
Interested communities must electronically submit their application to
Info@IndianaHCI.org no later than 4 p.m. EDT on July 29, 2016.
Interested communities may sign up to attend a webinar to learn more about HCI. The webinar will be conducted June 15, 2016, at 2 p.m. EDT.
For more information on how to apply for the Hometown Collaboration Initiative, visit the Hometown Collaboration Initiative website.