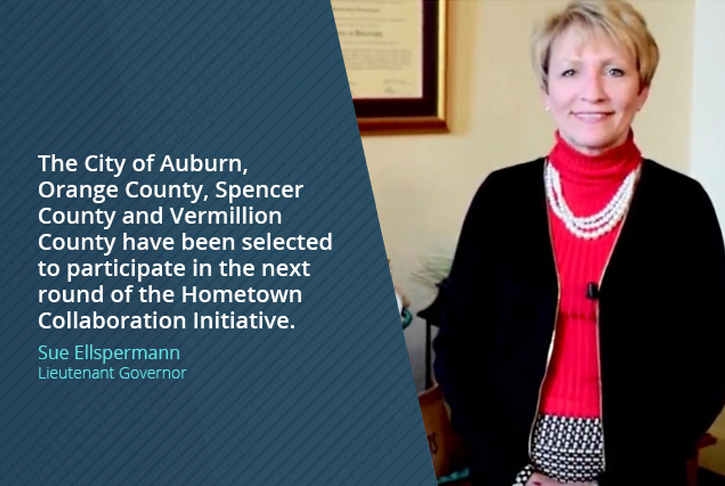 On December 4, 2015, Lieutenant Governor Sue Ellspermann sent an electronic video to congratulate four newly designated finalists for the HCI. The program is administered by the Indiana Office of Community and Rural Affairs (OCRA) in partnership with Ball State University's Center for Community Economic Development, Purdue University's Center for Regional Development and the Purdue Extension Community Development Program.
"We know that our rural communities play a vital role in Indiana's economy, and I commend the finalists for working together to develop a strong local vision for the future," Lieutenant Governor Ellspermann said in the video. "It is through programs such as HCI that we are able to foster a culture that supports capacity building, collaborative partnerships and business growth and provides a quality of place where people want to invest, live, work and raise a family."
2015 HCI finalist communities include:
City of Auburn
Orange County
Spencer County
Vermillion County
Purdue would like to congratulate the four finalist communities.