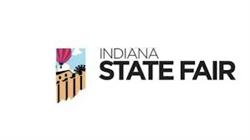 State showcase non-animal results are now live from the Indiana 4-H website. See Link below.  To view an exhibitors entry photo the user can hover their mouse over that line and click. 
Ribbons will not be presented but are recorded in Fair Entry.  Sweepstakes winners will not be invited to exhibit at the In-person event as previously announced due to COVID.  
Indiana State Fair is providing a Rosette to the Sweepstakes Winners and those will be mailed directly to the Winners.  
All judges comments were recorded with Fair Entry.  Click on the link below to see how you can view those comments.  NOTE: These comments are only available for the Exhibitor to view.  
On a final note, a group of people are in the process of creating about 150 recognition videos that hopefully will be posted to the Indiana 4-H Website sometime next week!
Thank you for the incredible year and Congrats to everyone who exhibited this year! 
Related Files
PDF on how to access Comments in Fair Entry