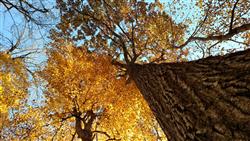 You can submit nominations to the Extension office and if your tree is potentially one of the biggest, we will measure to confirm the measurements.
            Since tree species have different growth rates, the contest will be divided by species. This way a red bud will not be in competition with a cottonwood. The winning trees will be determined by three measurements: circumference, height, and crown spread. We will be accepting nominations until September 1st. You can find the nomination forms at the Extension Office. The nomination form also details how to measure the tree. You can also submit entries via a website found here: https://tinyurl.com/StarkeBigTree
If you have questions on tree identification, you can contact the Extension Office for resources. You can contact the Extension Office at 574-772-9141 or emailing pwoolery@purdue.edu.
Related Files