Harrison County 4-H May ID Day is Thursday, May 6th
at the Harrison County Fairgrounds in Corydon!
ID Worksheets are available at the Extension Office.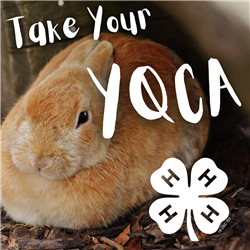 This ID Day is for beef feeder calves, dairy feeder claves, breeding heifers that don't have an 840 tag, meat market goats, dairy market goats, market lambs, and rabbits that do not have tattoos.
4-H members must enter the LIVESTOCK PROJECT by NOON on MAY 6th.
4-H members must enter the ANIMAL ID NFORMATION by May 15th.
Incomplete or incorrect animal ID info could result in fair ineligibility for that particular animal.
Related Files