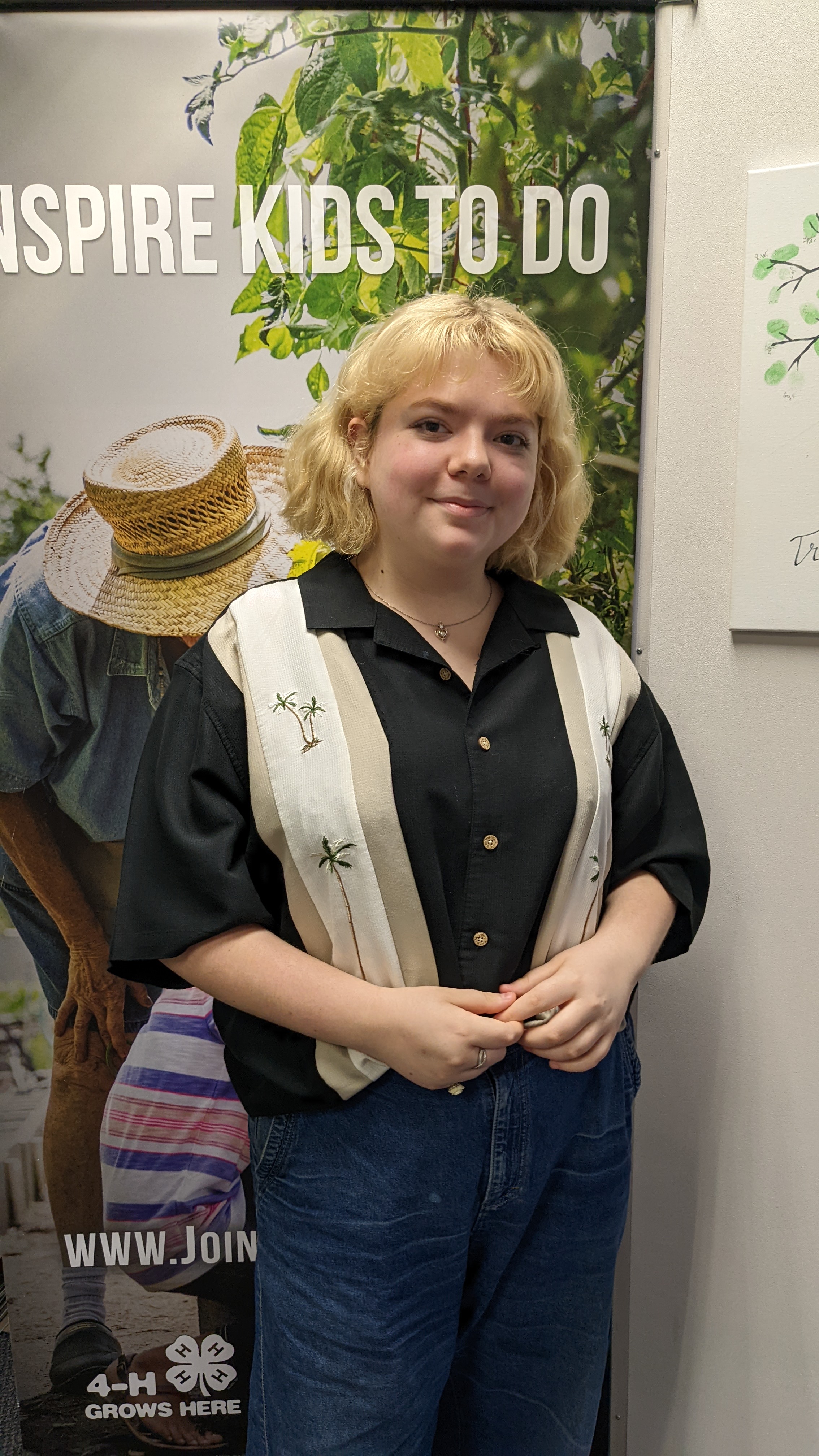 4-H runs in Belt's family.  Her grandmother has been a 4-H volunteer for nearly 50 years, and her mom was a ten year 4-H member.  Belt can recall attending  Carmel 4-C's 4-H Club meetings before she was even old enough to participate.
She decided to try out the 4-H Recycling project when she was in 5th grade.  What started out as "just another project" grew rapidly into a passion for making a positive impact for our environment. 
Belt quickly found her passion for Climate Action – which refers to any deliberate action against climate change.  This can range from in-home recycling and composting to legislative action and political lobbying. 
"4-H Recycling became an outlet for my interest – helping the environment through research and action."
She was not content to leave it at that.  Before her sophomore year she attended a summer leadership camp, and she and a friend decided to create a school composting program for Carmel High School. 
"It was a very successful initiative," said Belt, "our project earned an award and rapidly became the biggest composting program at an Indiana public school."  The composting program took advantage of lunch time waste and leftovers.
Belt and a group of her friends met with Carmel High School teachers who were also interested in environmental issues to see what else the school could do.  The Green Team Action Club was born.
The club has three main focus areas – education, tree planting, and political influence.  Members of the club educate elementary students at local schools about climate change and how they can help.  The club also participates in the 10,000 Trees in Carmel Campaign, attending events and handing out trees.  Members support events at their school as well, such as recycling candy wrappers and holiday lights.  Political influence is Belt's main focus, and she has attended city council meetings and met with elected officials to discuss environmental legislation a Climate Action Plan.
The Green Team Action Club has approximately 60 regular numbers, with a higher participation level during large special events, making it one of the largest clubs of its kind in Indiana.
"I think that by taking (4-H) Recycling as a project I was able to learn more about the climate emergency and foster my passion through the project.  I was able to take action and see the results of my passion for this issue," said Belt.